Juicy strawberries, sweet citrus dressing and tangy goat cheese come together beautifully in this light & easy summer side dish.
It's great at any temperature and is easy to whip up. We brought this to a friend's BBQ last weekend and it was a hit. The subtly sweet salad balanced out the savory burgers and hotdogs. We were seeing friends who we haven't seen in a while, so I needed to bring my A game

and this salad delivers!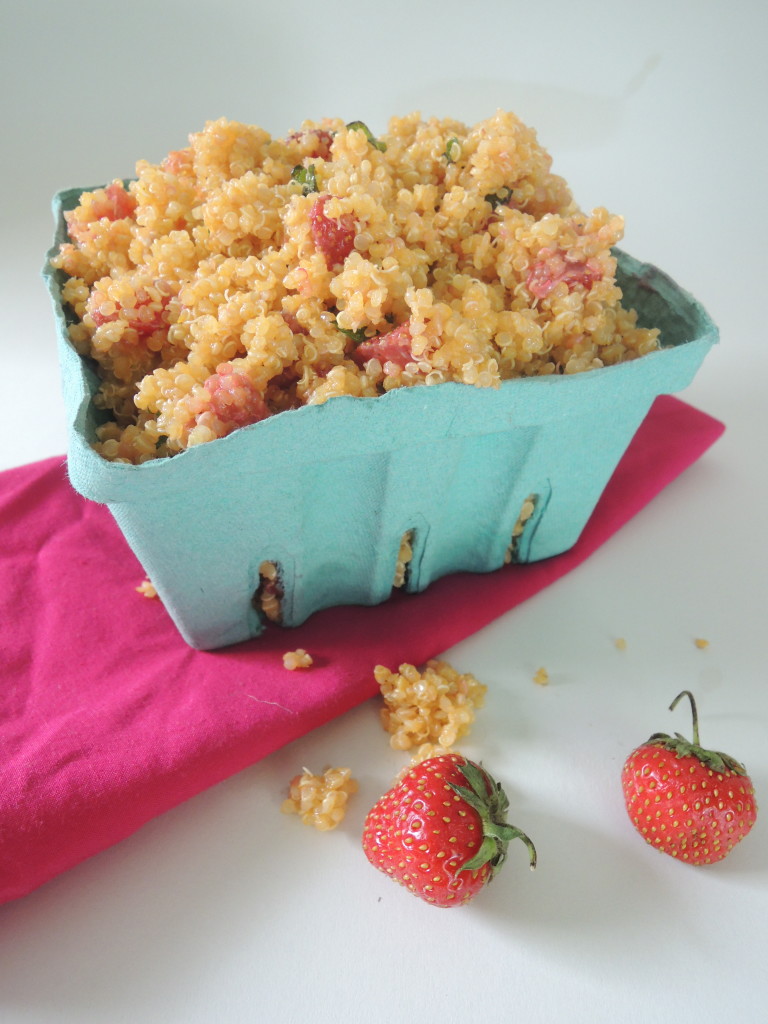 I used strawberries that we'd bought at the farmer's market that morning. I thought they were delicious… until we went strawberry picking today. Ahhhh-mazing! They actually tasted like warm strawberry jam. I'm never going back to store-bought. Definitely use fresh for this salad if you're able. Happy 4th!
Strawberry Quinoa Salad with Goat Cheese
2015-07-03 12:39:53
Serves 12
Ingredients
3 cups quinoa, rinsed and drained
4 cups vegetable broth
2 cups water
½ tsp. salt
Grated zest of 1 orange
1 cup orange juice
¾ cup extra virgin olive oil
3 tbsp. light agave nectar
¼ cup packed fresh mint leaves, finely chopped
1 quart strawberries chopped into ½ inch pieces
5 oz. goat cheese, crumbled
Instructions
Combine quinoa, broth, water and salt in a large sauce pan and bring to a boil. Reduce heat, cover and simmer until all liquid is absorbed, about 15 minutes. Set aside to cool.
In a medium bowl, whisk together the orange zest, orange juice, olive oil, agave nectar and mint leaves.
Pour the dressing over the cooked quinoa and add the strawberries and goat cheese. Toss until all ingredients are coated.
Adapted from Giada De Laurentiis
Diet Deep Dish http://dietdeepdish.com/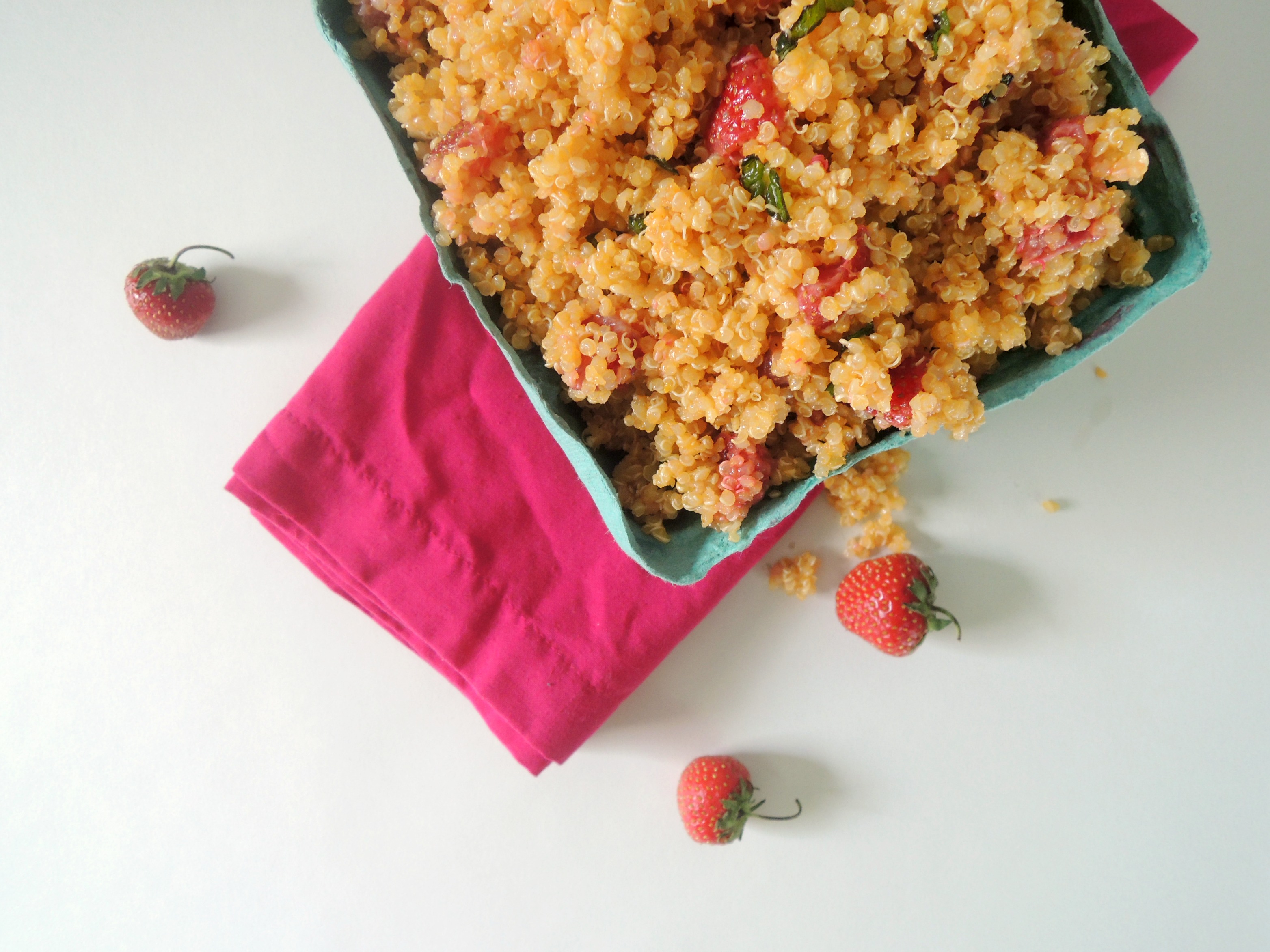 And speaking of refreshing summer treats, I had the chance to appear on our local morning show, The Morning Blend to help make ice cream sandwiches! We shared some tips and tricks for making the perfect ice cream sandwich. Anything we missed? Please share!
To help me bring you the best recipes and meal plans, please take a moment to fill out this quick survey - thank you!