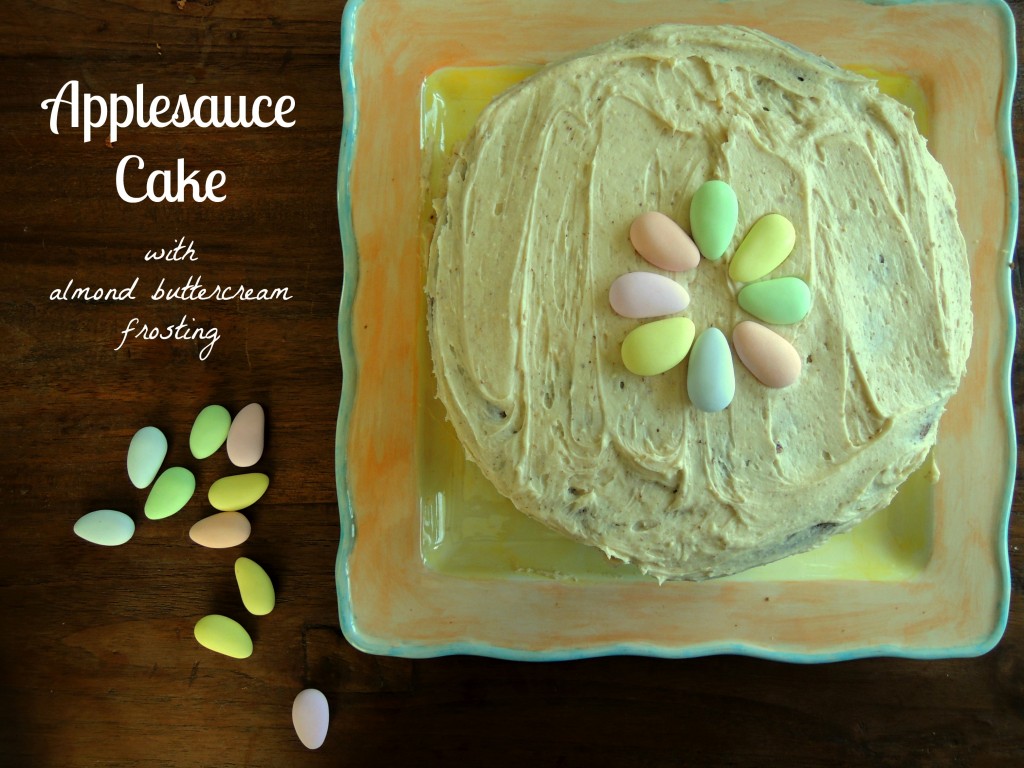 Happy Spring!  This moist, fluffy cake would be perfect for your next graduation party or shower!  This is my second contribution to the Recipe Redux - a recipe challenge group of healthy food bloggers started by registered dieticians.  This month's challenge was to choose a "cherished kitchen item" and make a recipe featuring that item.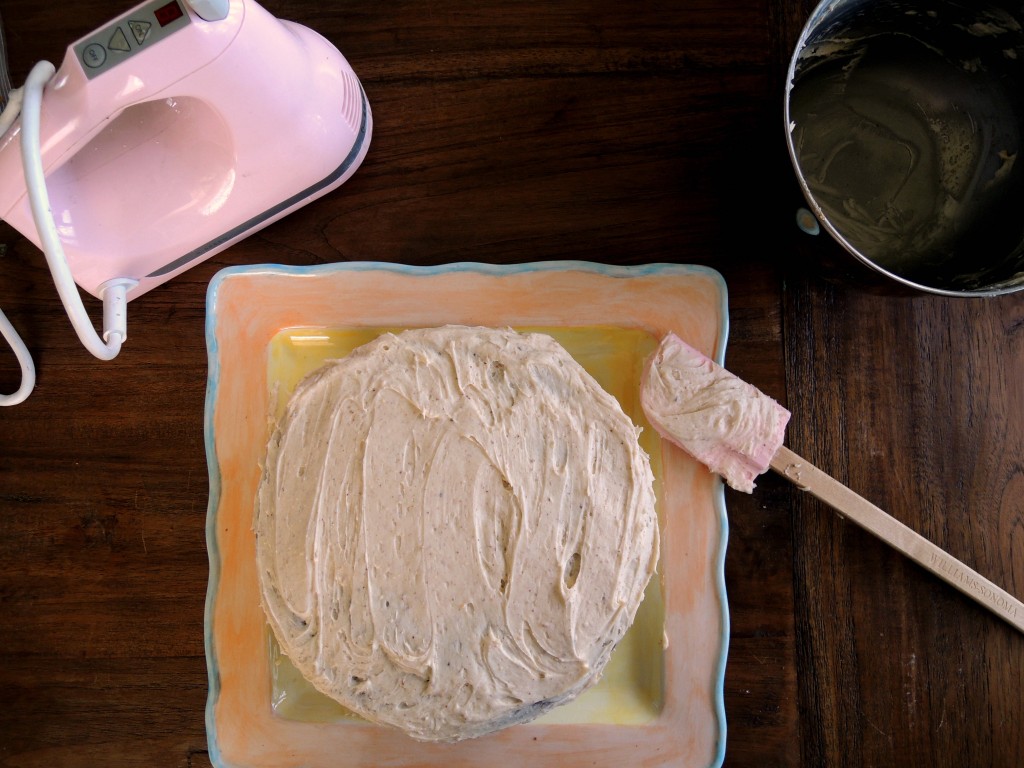 My cherished kitchen item is my pink handheld 
  mixer.  I mean, how adorable is this?  My mom gave this to me one Christmas in college.  I knew this was special, because up until recently my mom was still using the hand mixer that her mom gave to her when she was in college.  (And to receive 15% off hand mixers, click on the KitchenAid link above!)
Because this mixer always makes me think of my mom, I wanted to make one of her desserts.  My mom is THE most amazing baker, so I have a lot to live up to.  Holidays would not be the same without baking with my mom, so it was so fun to see her and Charlotte making sugar cookies for Easter this past weekend!
Another famous "mom" recipe that I was excited to try to lighten-up was her applesauce cake.  The original recipe is from the Betty Crocker Cookbook.  By making a few simple switches - whole wheat pastry flour for white, more applesauce for some of the sugar, plain nonfat Greek yogurt for the shortening - we can easily cut calories and add nutrients without sacrificing flavor.
To cut down on the butter in the frosting, I used one individual packet (about 2 tbsp.) of Justin's Honey Almond Butter.  It is so good and gives the frosting just a hint of almond flavor!  I think other nut butters would work as well.
Applesauce Cake with Almond Buttercream Frosting
Summary: A moist, fluffy cake covered in rich almond buttercream frosting!
Ingredients
1 ½ cups whole wheat pastry flour

1 cup all-purpose flour

1 cup brown sugar

2 ½ cups applesauce

1 ½ tsp. baking soda

1 ½ tsp. salt

1 tsp. cinnamon

½ tsp. ground cloves

½ tsp. apple pie spice

½ cup plain nonfat Greek yogurt

2 eggs

1 cup raisins
For the frosting: 
 ¼ cup butter, softened

2 tbsp. almond butter

1 tsp. pure vanilla extract

2 cups confectioner's sugar

2 tbsp. almond milk (or milk of choice)
Instructions
Combine all cake ingredients in a large mixing bowl.  Set stand mixer to low speed for 1 minute, then increase to high speed for 3 minutes.  If mixing by hand, mix vigorously for 5 minutes.
Grease 2 (9-in) cake pans and preheat oven to 350 degrees F. Divide the batter between the 2 pans and bake for 50 minutes or until a toothpick inserted in the middle comes out clean.
To prepare the frosting, combine the butter, almond butter and vanilla extract in a medium mixing bowl and beat with a hand mixer until combined.  Slowly add in the confectioner's sugar and almond milk until light and fluffy.
Once the cakes have cooled, place one on a serving dish or cake stand.  Spread about 1/3 of the frosting over the top.  Place the other cake on top and spread the remaining frosting over the top and sides.  Decorate as desired and enjoy!
Preparation time: 10 minutes
Cooking time: 50 minutes
Servings: 12


This post contains affiliate links.  I so appreciate your support!