Cookies for breakfast! These will lure any sleepy head out of bed. I've been trying to wake up earlier to start a morning routine – meditation, a little yoga and a (somewhat) relaxed breakfast. I have read countless articles about the importance of a morning routine, that this is something all successful people make time for. How we spend our mornings sets the tone for the entire day, but despite the glaring research and best intentions, I somehow haven't made it a habit yet. Most days that warm bed wins, but I now have a new tactic… breakfast cookies!
And no cookie would be complete without… chocolate! This month the Recipe Redux theme was Favorite Chocolate Matches
Does your chocolate need a friend? This month's posting will be after Valentine's Day, so you may have a bit of extra chocolate around. What's your favorite chocolate match? Be it traditional peanut butter or something more exotic like cayenne + chocolate. Show us your favorite healthy chocolate combo recipe.
This was a tough one, as everything pairs well with chocolate – even breakfast! One of my favorite foods to pair with chocolate is banana. Bananas are so versatile and make the perfect base for these oatmeal cookies - no eggs, oil or butter required!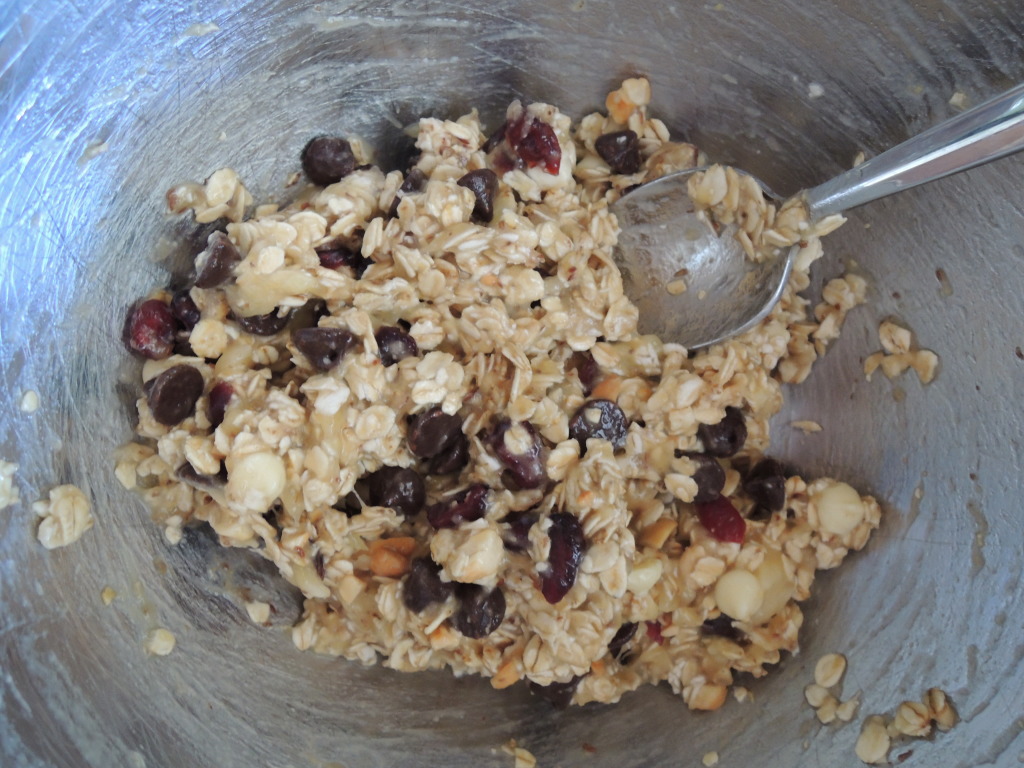 So this week let's commit to a morning routine - whether that means working out, responding to emails, or simply enjoying a cup of coffee before you run out the door. I promise these cookies are worth the early wake up! For more grab-and-go breakfast ideas, check out Cooking Light.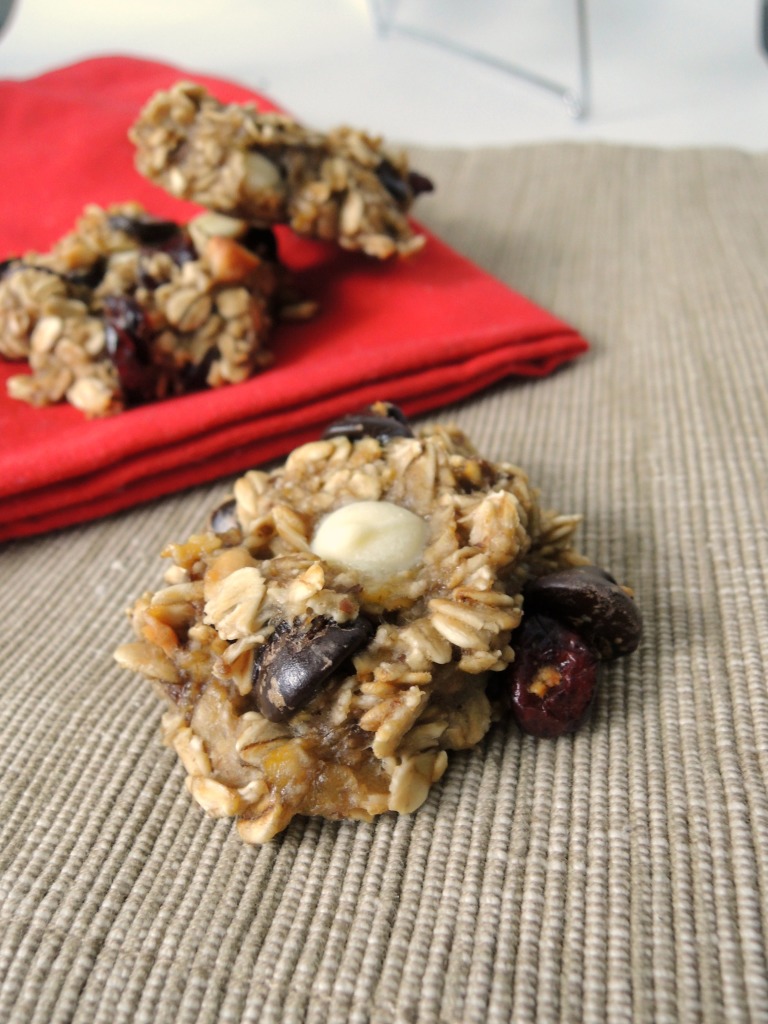 Trail Mix Breakfast Cookies
2015-02-21 16:27:28
Ingredients
2 medium ripe bananas, mashed
1 cup uncooked quick oats
1/4 cup dried cranberries (or fruit of choice)
1/4 cup chopped pecans (or nut of choice)
1/4 cup chocolate chips (I used a mix of dark & white chocolate)
Instructions
Preheat oven to 350°F. Spray a non-stick cookie sheet with cooking spray or use parchment paper.
Combine all ingredients in a bowl and drop 1 tbsp. on the cookie sheet at a time.
Bake for 15 minutes. Enjoy
Adapted from Skinnytaste
Diet Deep Dish http://dietdeepdish.com/
Looking for an even easier chocolate banana cookie?? Try substituting mashed banana for the butter or egg in your favorite cookie mix. I made these
chewy chocolate cookies
even softer by adding 1 mashed banana + 2 tbsp. water instead of the recommended egg & ¼ cup water. Added bonus… egg-free batter = licking the spoon sans guilt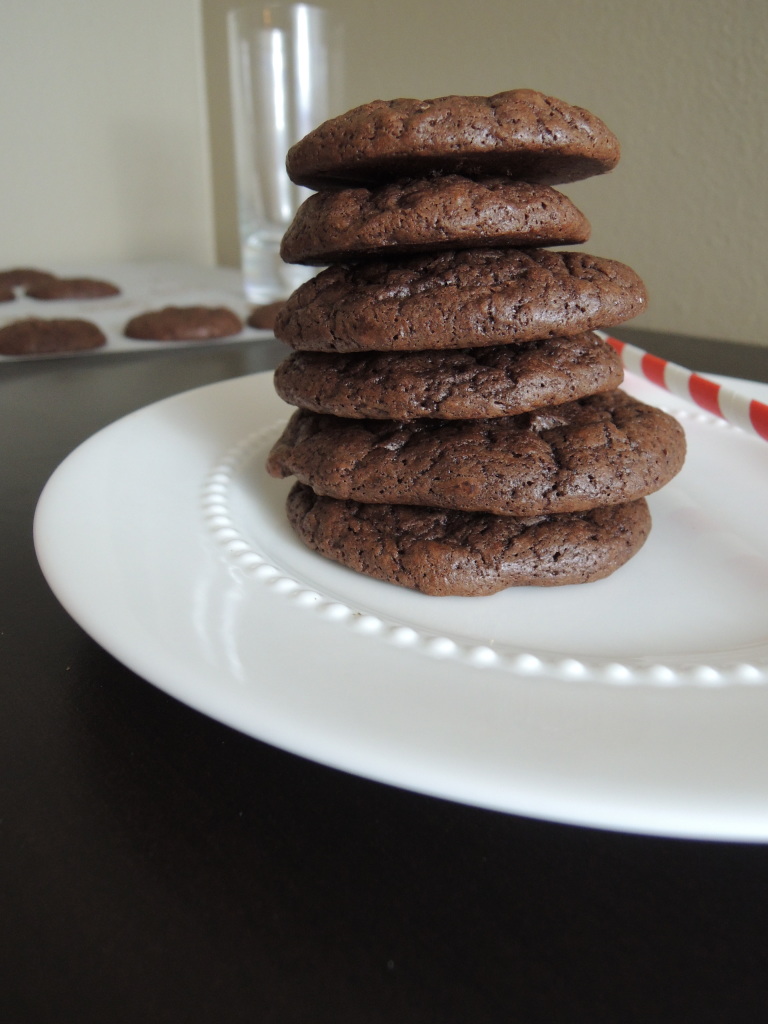 Have you signed up for your free ebook yet?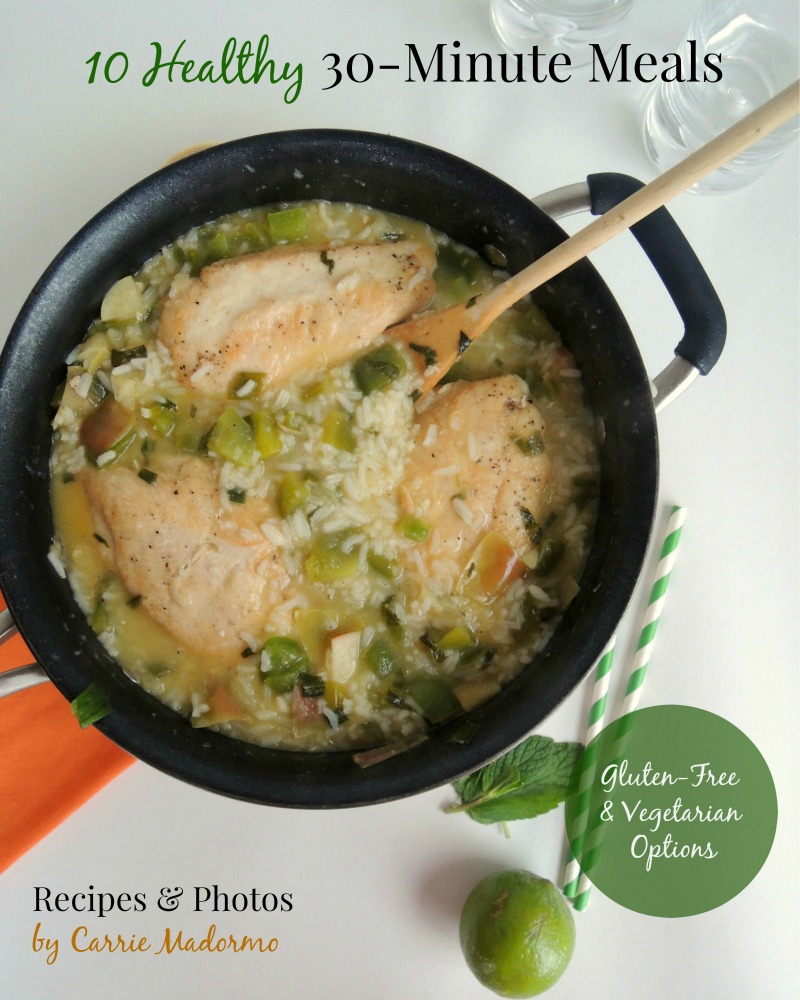 This post contains links to the Diet Deep Dish store. Sign up here for the latest updates and your FREE recipe ebook!