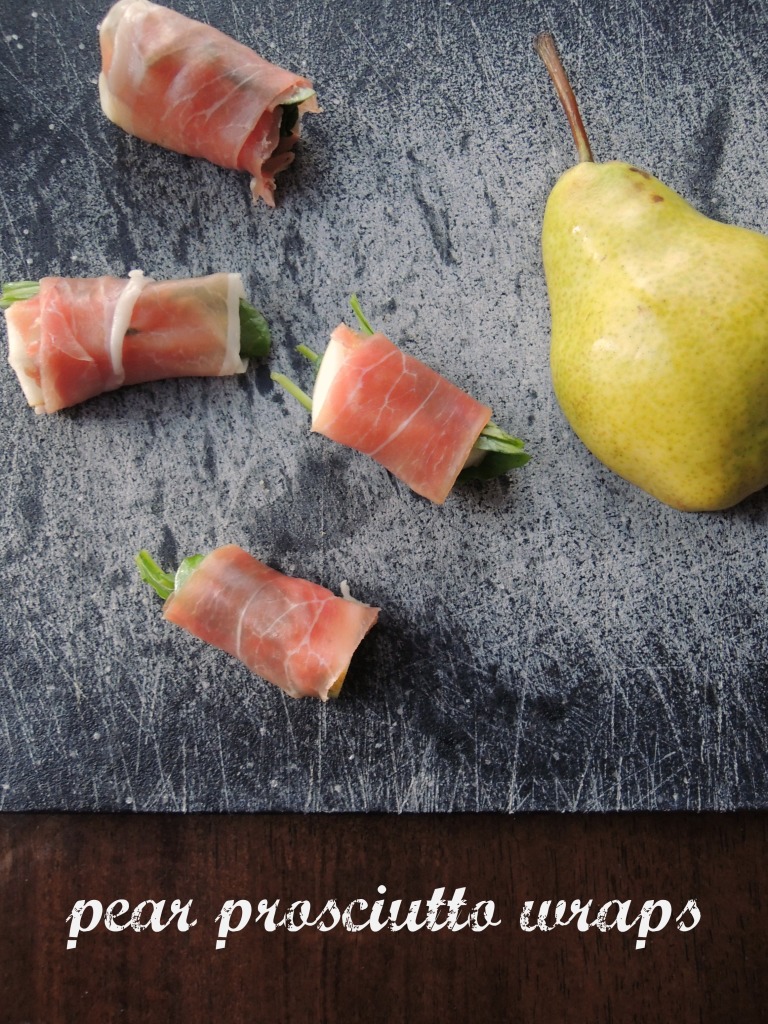 Healthy, easy, tasty, 3-ingredient holiday appetizer. I love this appetizer because you can easily throw it together the day before your Christmas or holiday party, and it keeps well in the refrigerator. I made these for Trivia Night at our church, and even though I ended up staying home with a sick toddler, we were able to easily wrap these bundles up and send them to our team. I like to think that they brought our team a little luck – very little, as we finished 2nd to last, but at least they had savory, salty prosciutto to ease the pain!
I first had the idea to make these when I saw peach bundles on Cooking Light's 100 Ideas for Appetizers. Substituting pear makes them the perfect Fall or Winter snack. They taste so much better when the pears are ripe, so if yours are still hard, place them in a brown paper bag with a tomato overnight. The gases from the tomato speed up the ripening.
It seems like this is the time of the month when Christmas planning goes from fun to a little overwhelming, so I wanted to focus on stress-free food preparation. I'd much rather spend this time sipping Peppermint Hot Chocolate

and driving around Candy Cane Lane, so here are some other ideas for quick and easy appetizers. Hope your weekend is filled with holiday fun!
Slow Cooker Bacon Cheeseburger Dip
Spicy Roasted Broccoli with Apricots and Cashews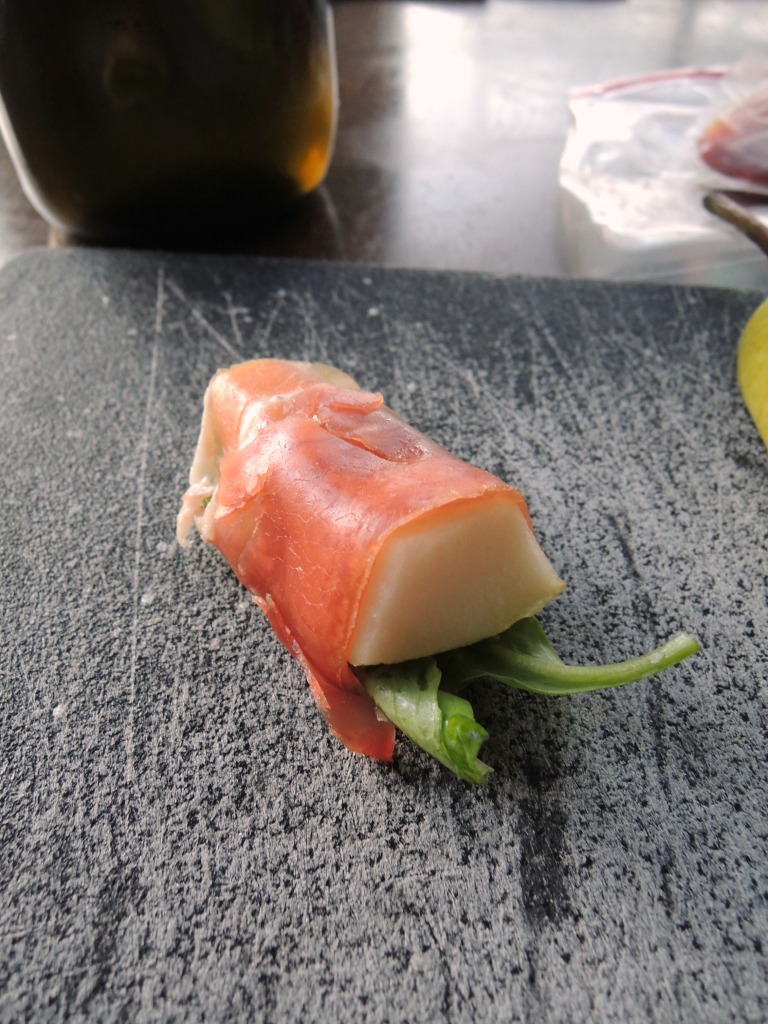 Pear Prosciutto Wraps
2014-11-01 13:16:52
The easiest appetizer ever!
Ingredients
4 cups lightly packed trimmed arugula
1 tsp. extra virgin olive oil
Salt & pepper to taste
12 slices prosciutto
3 pears
Instructions
Lightly toss the arugula with the olive oil, salt and pepper.
Arrange 3-4 arugula leaves at 1 end of 1 prosciutto strip. Place 1 pear wedge and roll up.
Place bundle seam side down on a serving plate and repeat with remaining ingredients. Enjoy!
Adapted from Cooking Light
Diet Deep Dish http://dietdeepdish.com/