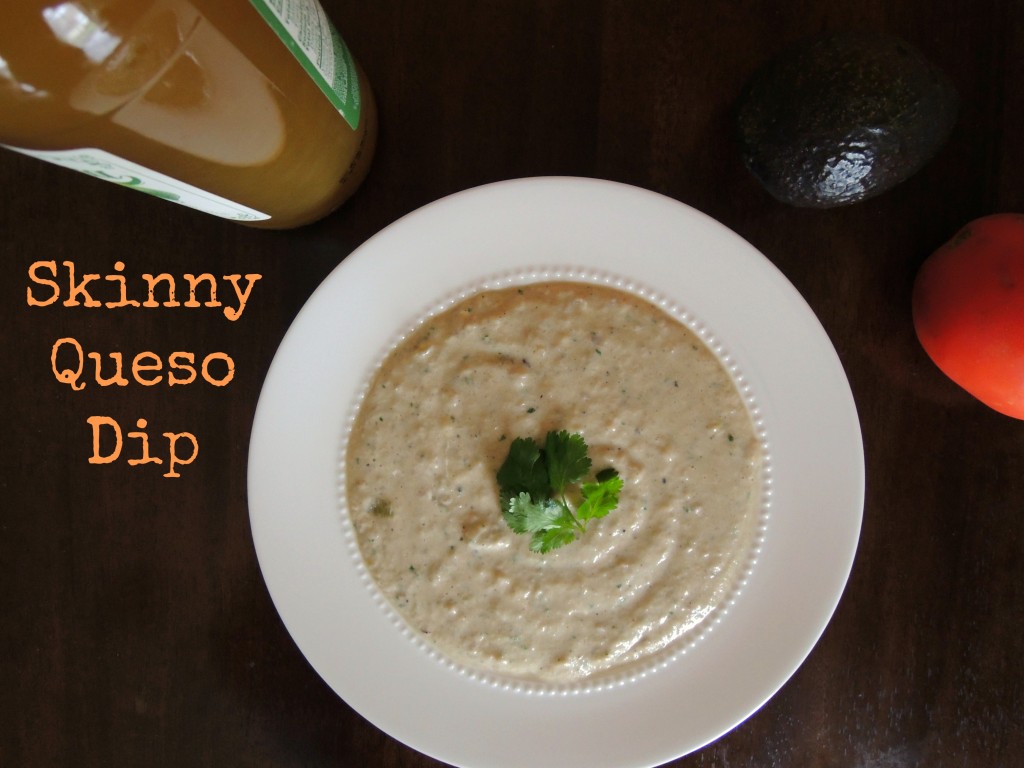 Happy May! If you've been looking for a healthy recipe to bring to a Cinco de Mayo party, this is it! This rich, creamy queso is thickened with pureed cauliflower, but you'd never know it! I have been craving white queso dip ever since trying it at BelAir Cantina last week. This was my first Milwaukee Food Blogger event, and I had the opportunity to go to dinner with Phi, Chelsea, Abby & Karis. It was so great to hear about everyone's blogging experiences, what is going well, what is challenging, and I left feeling inspired! And it didn't hurt that Chelsea introduced us to the most amazing appetizer… Belair's queso dip is made with garlic and jalapeno and is the definition of comfort food.
This week's Fashion Friday post is also inspired by Molly of Heart of a Blonde. I love her laid back date night outfit for Tacos & Margs, and she just happened to wear this outfit to BelAir! Meant to be! Molly is a Milwaukee fashion blogger and always takes the most beautiful pictures around downtown Milwaukee. I especially love seeing the ones in the Third Ward. Maybe it's because we have a toddler now, but date nights always feel so special, the kind of dinner where you start with drinks and an appetizer and just take your time enjoying each other. The only problem with this appetizer is that you may not be hungry for dinner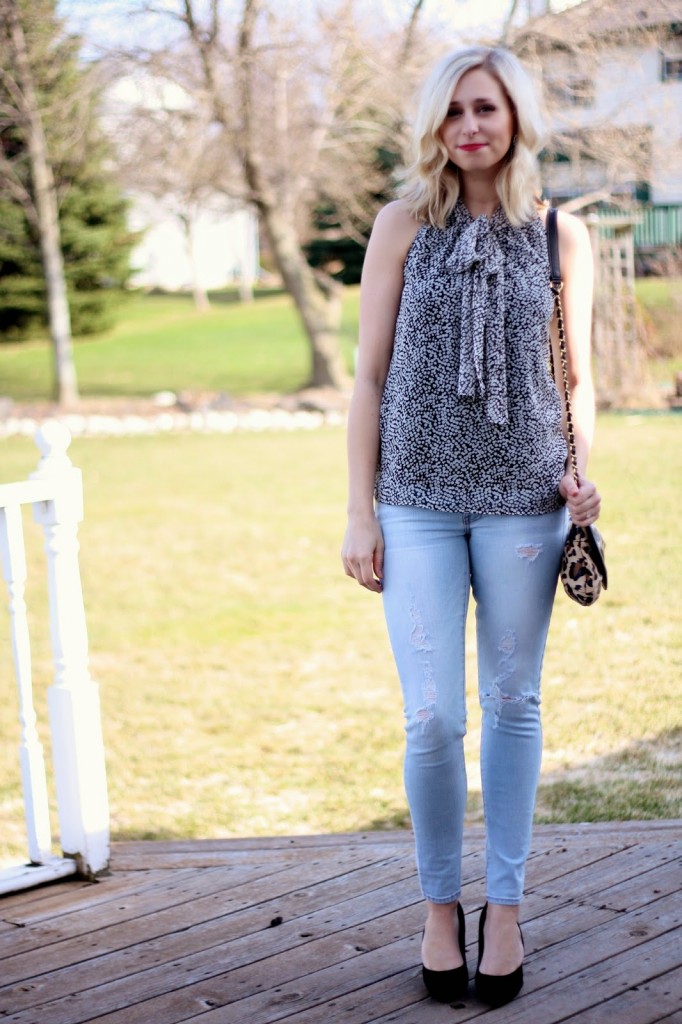 This dip will stay smooth and creamy for a while, but will eventually start to thicken at room temperature. If serving at a party, I'd recommend keeping it in a small slow cooker or crock pot on the 'warm' setting. This recipe can easily be doubled for tripled for a crowd. Serve with some chopped veggies, tortilla chips and salsa. Happy Weekend! Enjoy!
For more healthy dip ideas, check out the Diet Deep Dish store!
Skinny Queso Dip
2014-05-01 20:16:50
Serves 8
Ingredients
½ head of cauliflower, chopped
Extra virgin olive oil
½ medium purple onion, chopped
4 cloves garlic, minced
¼ cup cilantro, chopped
1 ¾ cup shredded reduced-fat white cheddar cheese
2 oz. reduced-fat cream cheese
½ (10 oz.) can diced green chilies
Instructions
Fill a medium pot with water and bring to a boil. Add the chopped cauliflower and boil until fork tender. Remove cauliflower with a slotted spoon and reserve 1 cup of water from the pot. Set aside.
In a large saucepan, heat 1 tbsp. of extra virgin olive oil over medium heat and add the chopped onion. Sauté until slightly translucent and fragrant, about 5 minutes.
Add the minced garlic to the pan and continue to cook, stirring frequently, for 1 minute.
Place the cauliflower, reserved water, onion, garlic and cilantro in a food processor and pulse until smooth. Pour mixture into the saucepan and turn heat to low.
Stir in the cheddar cheese, cream cheese and diced green chilies. Cook, stirring constantly, until the cheese is completely melted, about 5 minutes.
Serve with baked tortilla chips and enjoy!
Diet Deep Dish http://dietdeepdish.com/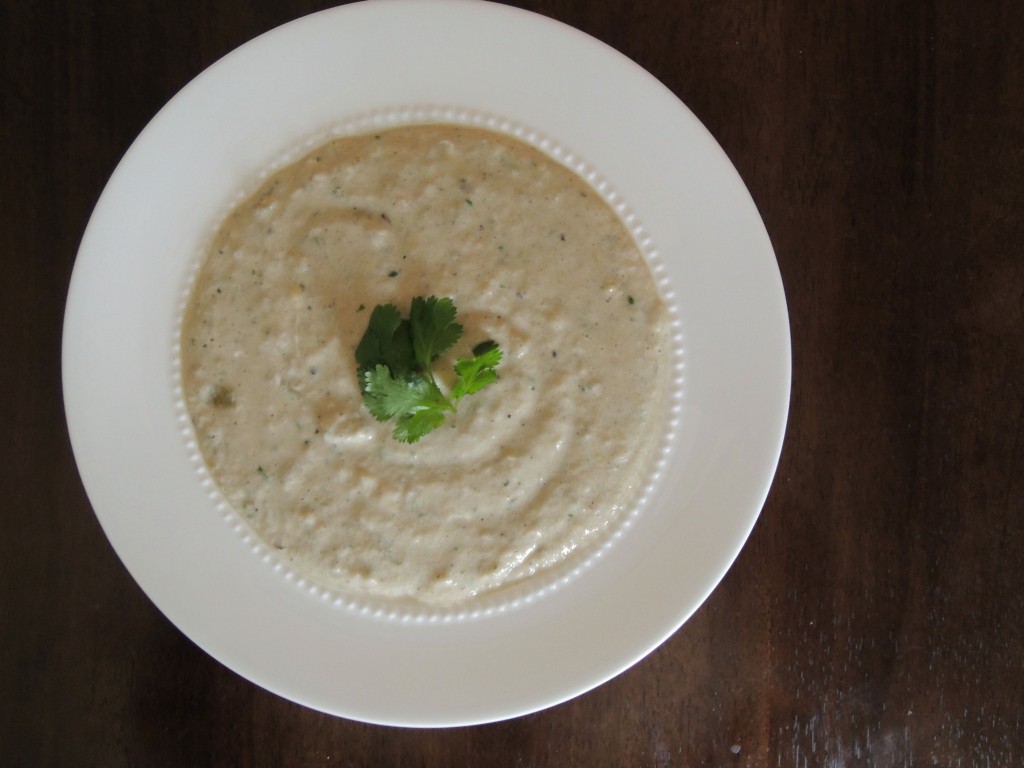 This page contains affiliate links - All sales support Diet Deep Dish

For more fashion inspiration, follow Molly at: