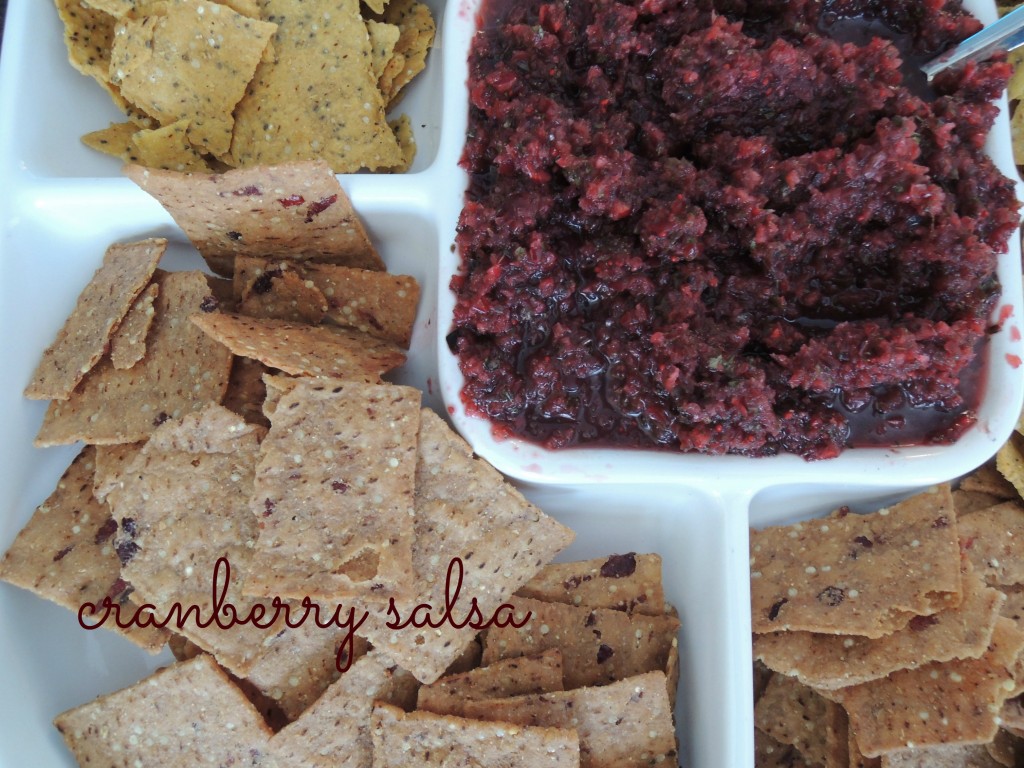 This cranberry salsa is the perfect holiday appetizer!  It can be made ahead of time, and the flavor only gets better the longer it sits.  I served this at Thanksgiving and actually made it on Monday.  On Thanksgiving morning, I took it out of the fridge and poured it into a serving dish with sweet potato and pumpkin tortilla chips.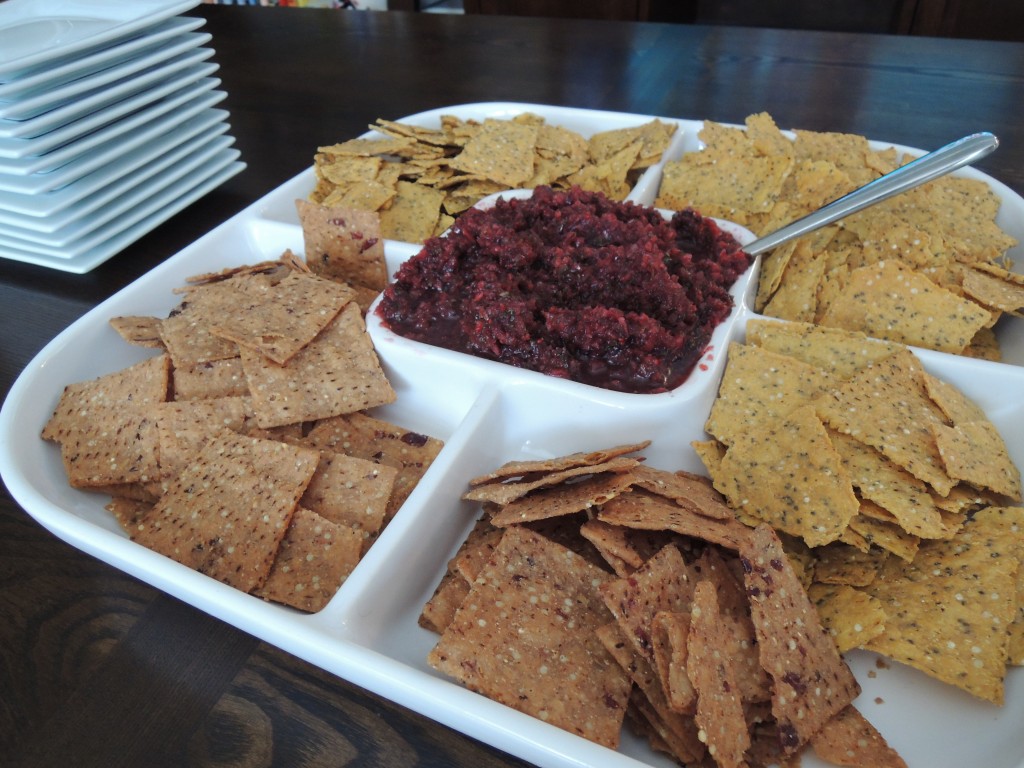 Cranberry Salsa
Adapted from Kalyn's Kitchen
Yields 3 cups
Ingredients
1 bag (12 ounces) fresh cranberries
1/2 cup agave nectar
1 bunch green onions
1 cup chopped fresh cilantro
1 jalapeño, seeded and chopped
Juice of 1 lime
1 tsp extra virgin olive oil
Preparation
Rinse the cranberries thoroughly and pour them into a blender or food processor. Pulse until they are chopped. Add the agave nectar and pulse until mixed.
Chop the green onions, cilantro and jalapeño. Add to the blender.
Add the lime juice and oil to the mixture and pulse until combined.
Allow to chill in the refrigerator for at least an hour or overnight.   Serve with pumpkin tortilla chips and enjoy!