Don't be scared… I know how weird this sounds.  Combining creamy peanut butter, sweet strawberry jam, crispy bacon and rich gouda cheese is definitely a high risk, high reward situation.  This is the ultimate sweet and salty treat!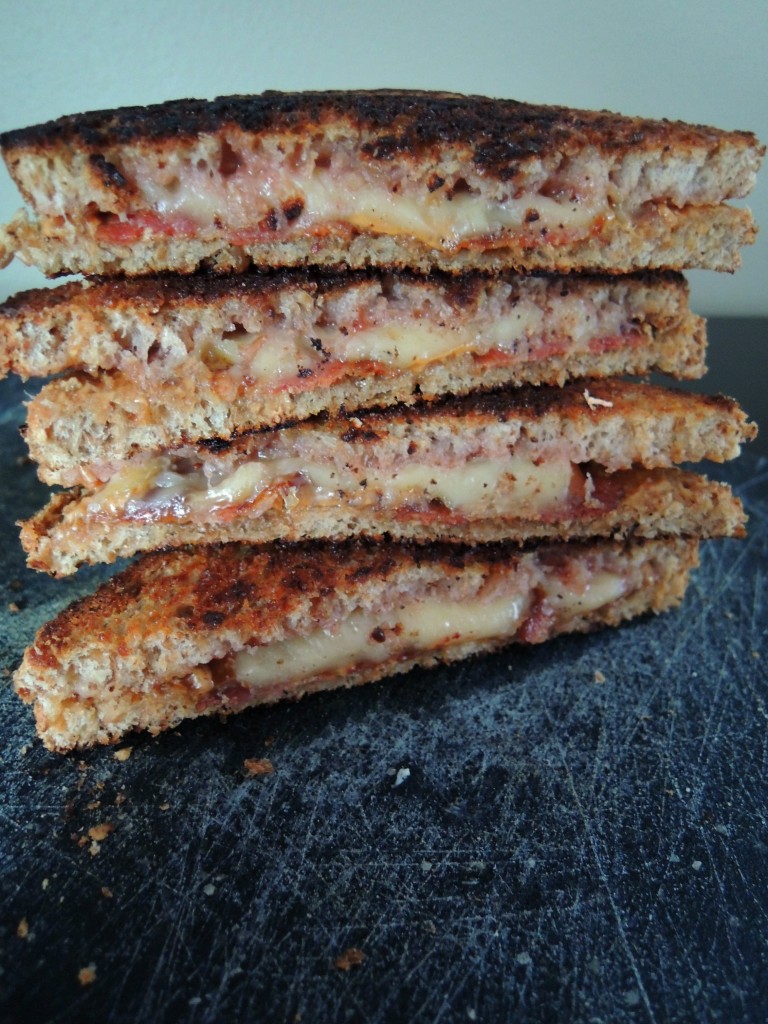 Today I'm excited to bring you the 4th edition of Fashion Friday!  This sandwich was inspired by Maya of Charmingly Styled .  Maya is a fashion blogger in Chicago and co-founder of Midwest Bloggers.  She has also some of the most beautiful instagram pics that are sure to brighten your day (link below)!  I was immediately drawn to her weekend casual look, because it's effortlessly stylish and reminds me of exploring Chicago for the day.  I just love spending the day in the city and am usually pretty worn out by the end of it.  After a busy weekend, I am usually craving a delicious, not too bad-for-me, easy dinner… enter peanut butter and jelly grilled cheese!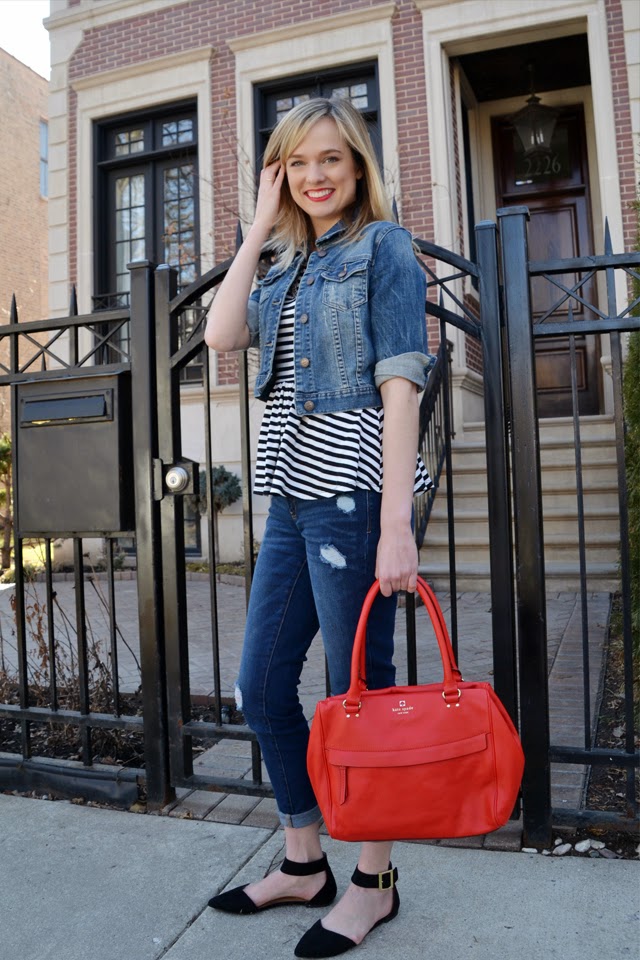 You will love this sandwich, because it is SO easy, but also brings a unique sweet & salty comfort food feeling!  The perfect end to a fun day exploring your city

  Enjoy!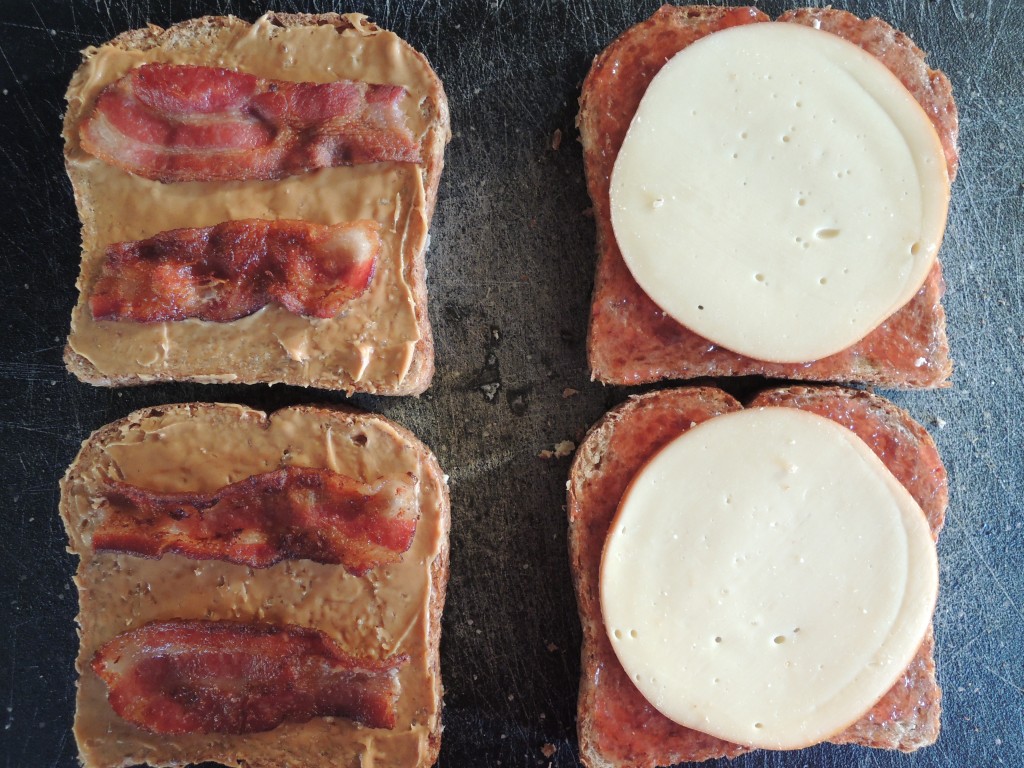 Summary: Rich and creamy gouda cheese combines with crispy bacon to make the most incredible peanut butter and jelly sandwich you've ever experienced!
Ingredients
4 slices sprouted bread
Earth Balance buttery spread (or butter)
Natural peanut butter
Low-sugar strawberry fruit spread
2 slices reduced-fat gouda cheese
2 slices cooked bacon
Instructions
Spread vegan butter spread (or butter) on the 4 slices of bread.
Assemble the sandwiches - Spread peanut butter on 2 slices and jelly on 2 slices. Add the bacon and gouda cheese.
Heat a skillet over medium heat and add the sandwiches. Cook until the cheese starts to melt. Flip and cook until heated through.
Serve with sweet potato fries and enjoy!
Preparation time: 10 minute(s)
Cooking time: 10 minute(s)
Number of servings (yield): 2
Are you a fashion blogger?  If you'd like your blog featured on Diet Deep Dish Fashion Fridays, send me a message at [email protected].  Looking forward to working with you!
For more fashion inspiration, follow Maya on Facebook/Twitter/Instagram