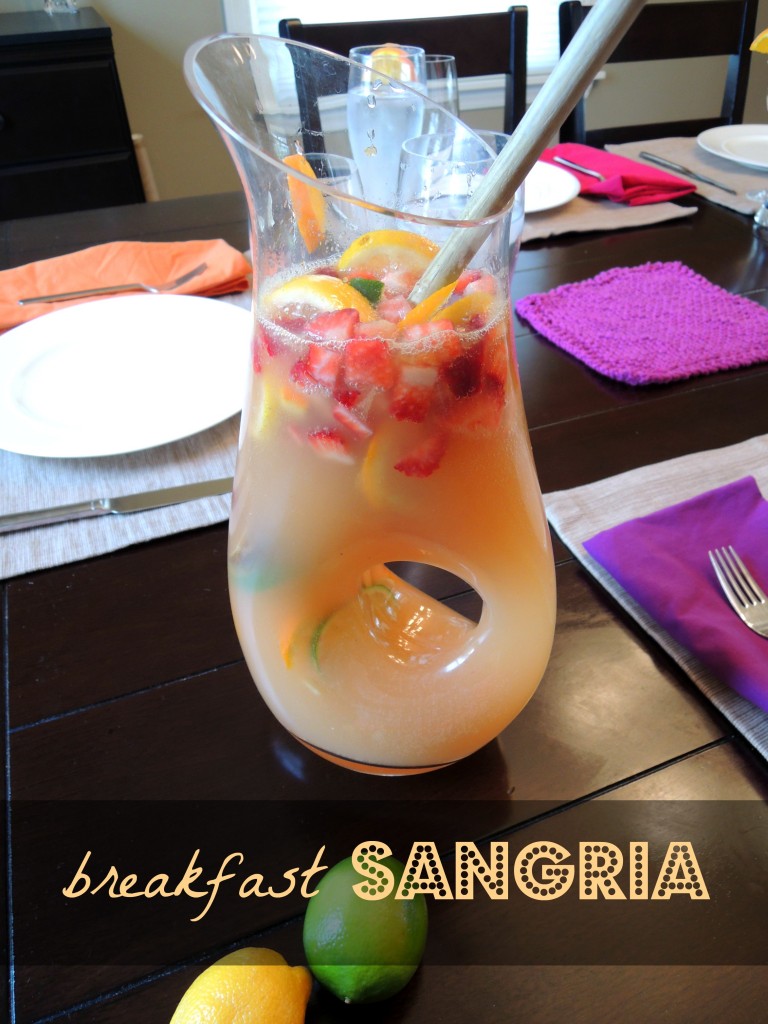 BREAKFAST SANGRIA… doesn't it just sound decadent?? It's also very efficient – get your morning fruit in a drink! Kind of like a protein smoothie, but with booze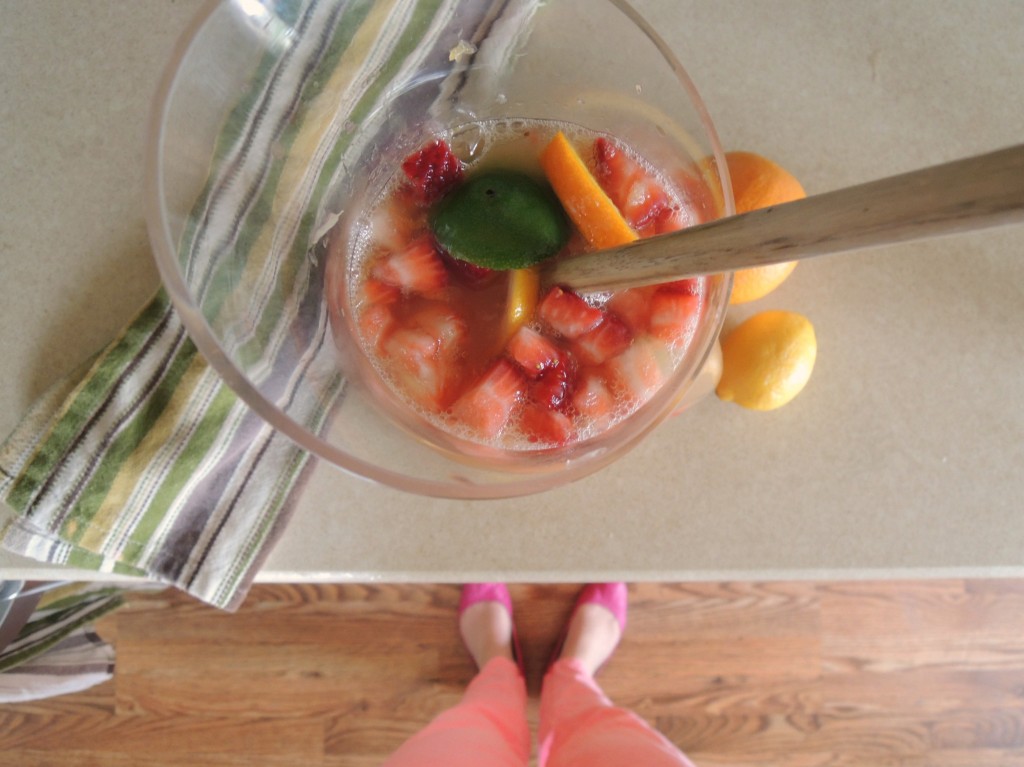 This fun and light drink was inspired by Emily of the Lady Jane blog for this week's Fashion Friday. I think it is the perfect fit for this Orange post. It's vibrant, carefree, and I'm pretty obsessed with this headband! I love that Emily's looks are always very classic, but with a twist.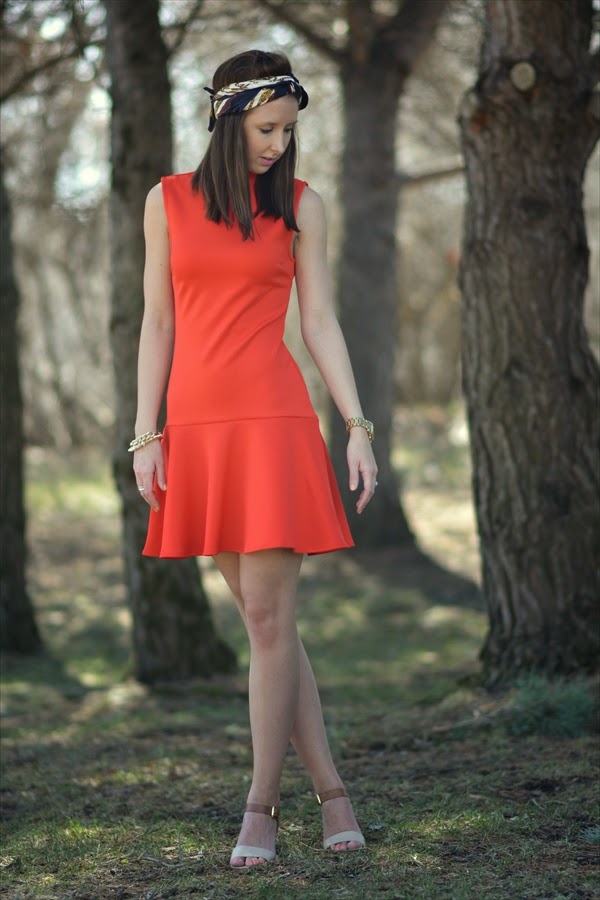 Last weekend we celebrated an early Mothers' Day brunch, and this pitcher of colorful sangria was the perfect centerpiece. I started with this awesome Barefoot Citrus Bubbly. It was so light and refreshing, and is just made for mimosas!
For brunch, we served this sangria along with a turkey sausage egg back (recipe coming next week), fresh fruit and strawberry lemonade coffee cake from the Law Student's Wife. This sangria would also be delish with pancakes, muffins or any sweet breakfast bread. We also had the most amazing cupcakes that you can see in the top right, right next to Charlotte's school picture

I'm excited to see what she has planned for this Sunday! Happy Mothers' Day everyone!
Breakfast Sangria
2014-05-08 19:49:16
Serves 6
A light and refreshing drink perfect for Mothers' Day brunch!
Ingredients
2 cups sparkling white wine
1 cup orange juice
1/2 cup no sugar-added cranberry juice
1 cup Sprite Zero
Fruit (strawberries, orange, lime, lemon, pineapple)
Instructions
Chop assorted fruit of choice and place in a large pitcher. Place a few pieces of fruit in each wine glass.
Pour remaining ingredients into pitcher and gently stir. Enjoy!
Diet Deep Dish http://dietdeepdish.com/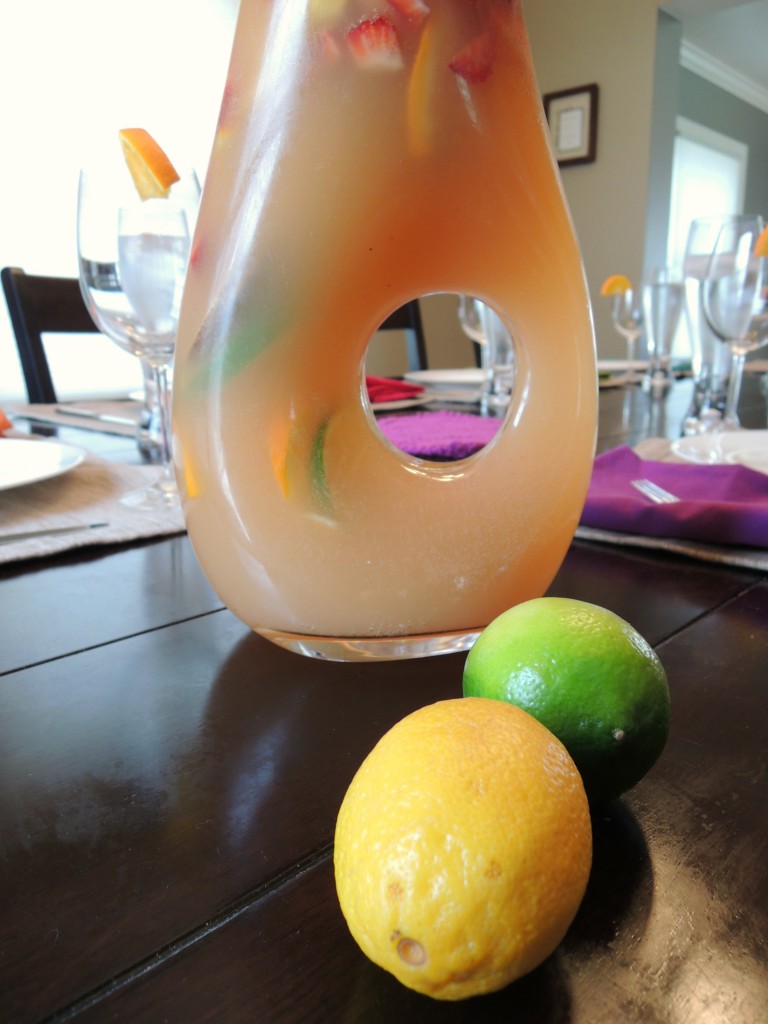 Have you signed up for your free ebook yet?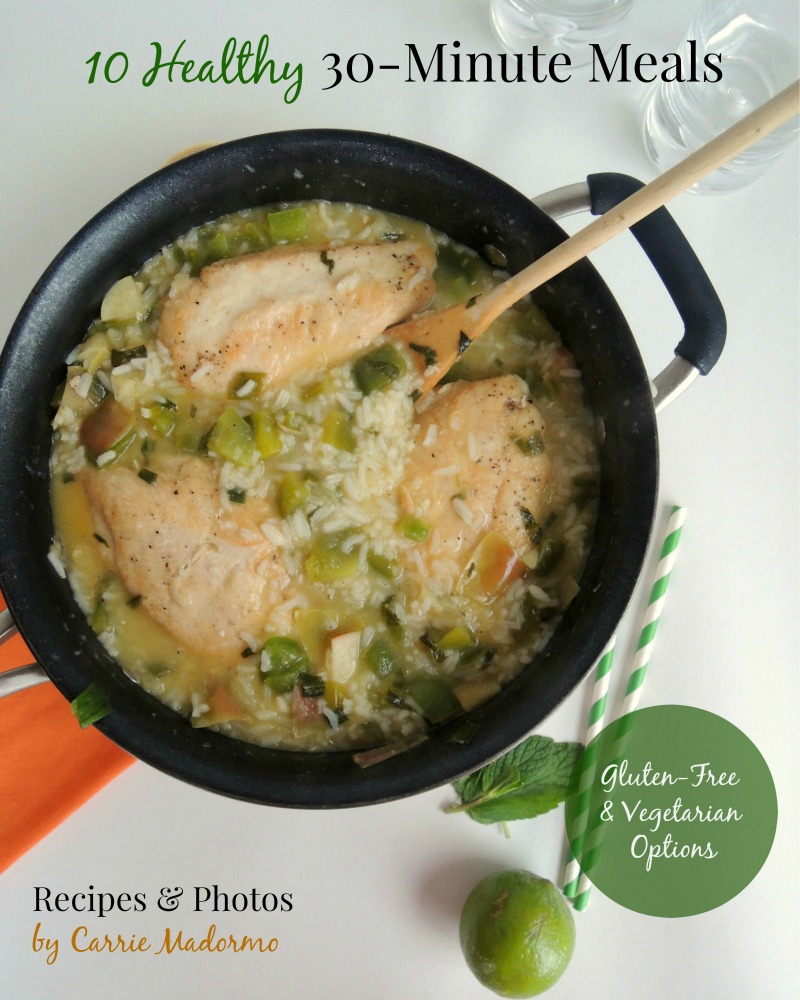 This post contains affiliate links - All sales support Diet Deep Dish
For more fashion inspiration, follow Emily on: