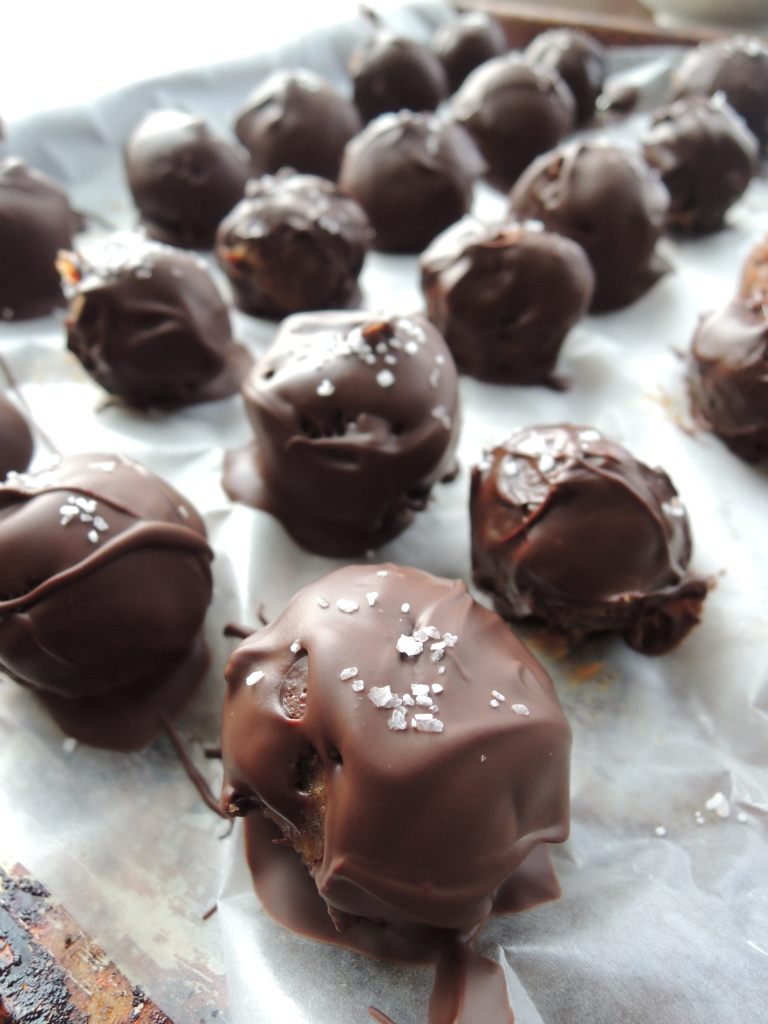 Soft, chewy, delicious caramels with no butter or cream! That is the magic of date caramel. By tossing dates and a few other ingredients in the food processor, you can make candy for the whole family all Christmas long. These cherry caramels are inspired by the incredible Wood Orchard cherry caramels we had in Door County, WI. Door County holds so many amazing memories for us, so I knew I wanted to recreate a dish we've had there when I read this month's Recipe Redux theme…
A Food Memory For Which You Are Thankful
In the US, November marks the Thanksgiving holiday. But many of us are especially thankful for food memories we have shared with friends or relatives throughout our lives. Was it a special meal you ate as a child? Or, maybe it was a food you grew and harvested with your own children. Please share one of your favorite food memories and the healthier "redo" of the recipe.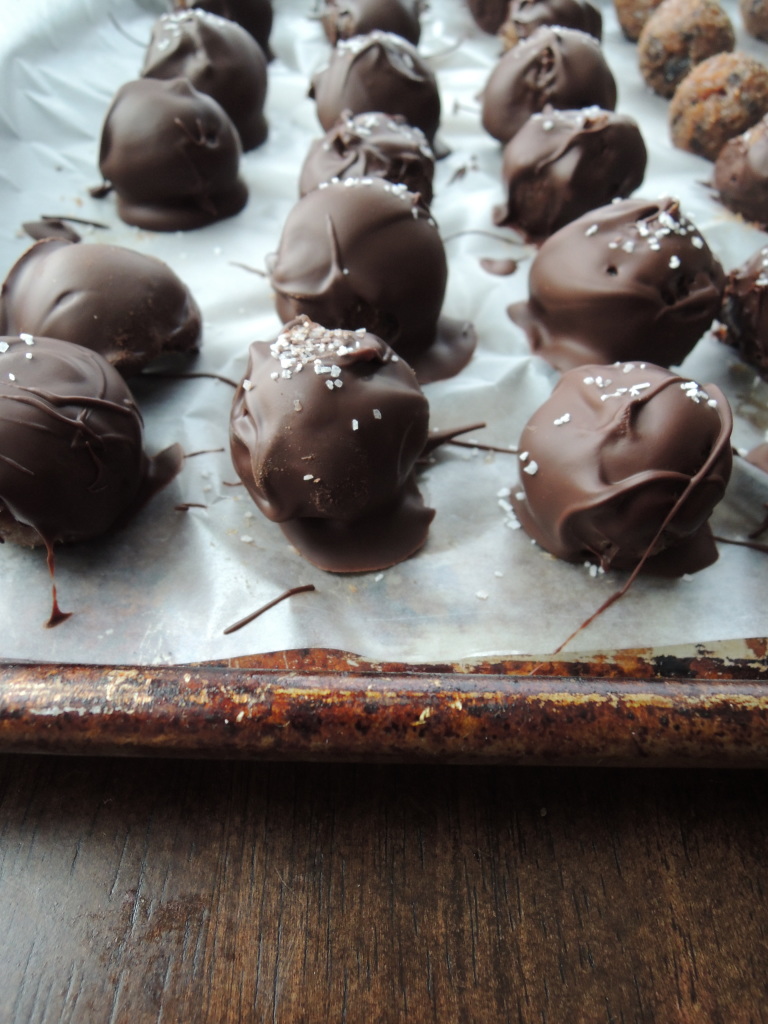 Vegan date caramel is absolutely delicious and an easy way to lighten-up your favorite candy. I love the idea of giving these as holiday hostess gifts this year. The subtle cherry flavor is perfect with the salted dark chocolate coating. They're also so much easier to make than traditional caramel - no candy thermometer or hours over the stove required! Enjoy!
Salted Cherry Caramels
2014-11-19 12:43:24
Ingredients
12 ounces (1 1/4 cup) medjool dates, pitted
1/2 cup dried cherries
1 tsp. cinnamon
3 tbsp. coconut oil, divided
3-5 tbsp. water
1 cup dark chocolate chips
Sea salt
Instructions
In a food processor, combine the dates, cherries and cinnamon. Melt 2 tbsp. of the coconut oil and drizzle over the date mixture.
Pulse the food processor until the dates form a creamy paste. Add water as needed.
Transfer the mixture to the freezer and allow to set overnight, or at least 4 hours.
Remove the caramel from the freezer and roll into 1-inch balls. Place on a parchment paper-lined baking sheet and return to the freezer until firm, at least 2 hours.
To coat the caramel, combine 1 cup dark chocolate chips and 1 tbsp. coconut oil in a microwave-safe bowl and heat until melted.
Dip each caramel into the chocolate and sprinkle with salt. The chocolate will harden pretty quickly, so sprinkle the salt right away. Store in the freezer for up to a week. Enjoy!
Adapted from Minimalist Baker
Diet Deep Dish http://dietdeepdish.com/
For more
single-serve desserts
, try the
DDD store
!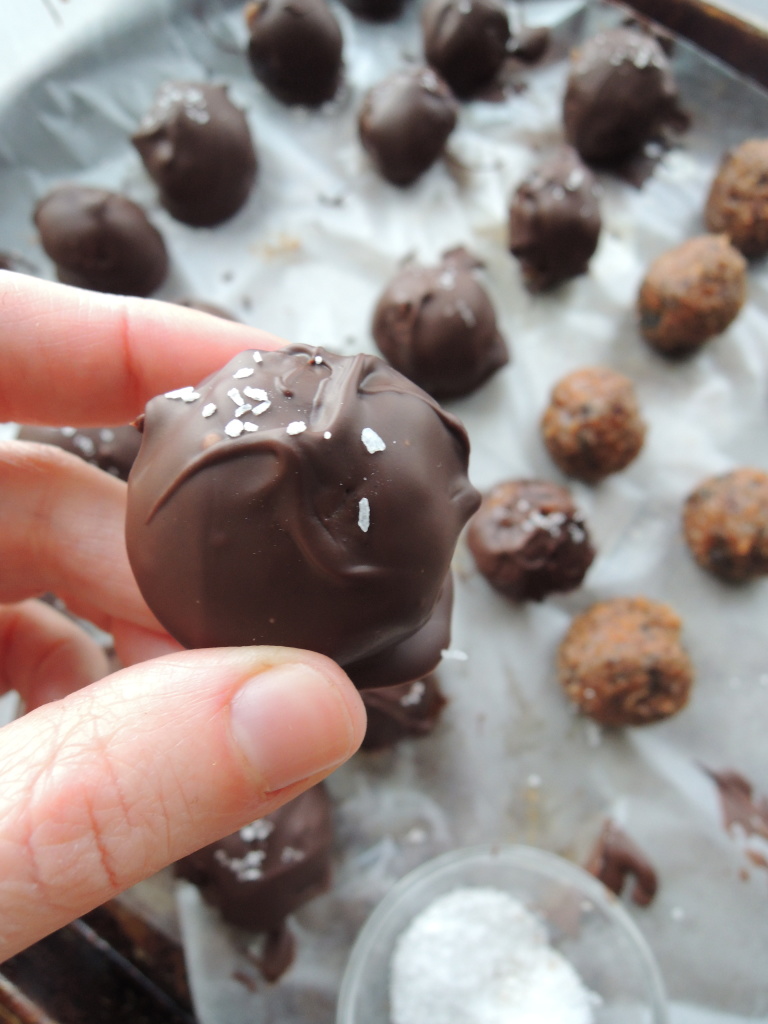 This post contains affiliate links - All sales support Diet Deep Dish