Happy New Year! Today I'm sharing Diet Deep Dish's 14 most popular recipes of 2014, along with some of my favorite tips for your best year ever! Thanks for stopping by!
Applesauce Cake with Almond Buttercream Frosting
Peanut Butter & Jelly Grilled Cheese
Spicy Roasted Broccoli with Apricots and Cashews
New Years Eve is a great time to reflect, feel grateful and make new plans. It's one of my favorite times of the year, so I'm sharing some of my favorite ideas and products to help you start the year on the right foot. Enjoy!
Eat Well
Take the time to plan healthy meals and snacks. It's so worth it. Carving out 1 hour on a Sunday to plan meals and exercise really sets the tone for your week. You can easily do this yourself or if you feel like you need a little help, there are so many resources.
As a Cooking Light blogger, I was recently offered a free month of the Cooking Light Diet Plan. This takes all the guesswork out of meal planning. I entered my height, weight, activity level and weight loss goals and now receive daily emails with links for breakfast, lunch, snack and dinner. If you're craving even more guidance, you would love dinner kits. I am currently working with Home Chef, which allows you to enter your dietary preferences (dairy-free, gluten-free, etc) and then subscribe to a certain number of meals each week. I also love Hello Fresh!
Exercise
You already know the benefits for your mind and body. There's nothing else to say. You know you should do it, so start making time for it. Find what you love, start with 10 minutes per day and build up from there.
Meditate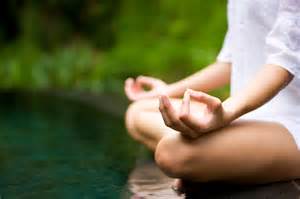 Meditation is literally life-changing, even if it's only for 1 minute per day! Meditation lowers your risk for heart disease and increases your quality of life. By far, the most powerful change I made this year was incorporating meditation into my everyday routine. I was inspired after reading The Magic
about the power of gratitude. I recommend this book to everyone I meet! Starting and ending each day with a 5-minute gratitude practice has completely changed the tone of each day and brought more abundance to my life. If you're looking to deepen your practice, I also love books from Gabrielle Bernstein

and Wayne Dyer

.
Treat Yourself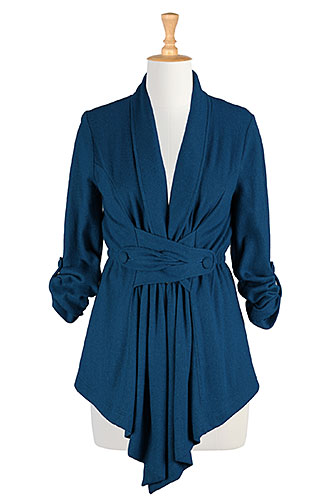 Another great reason to set goals is that once you accomplish them, you can celebrate! Pick something you love and use it to continue to meet your goals. If you want to exercise more, buy workout clothes that make you feel great. If you want to eat healthier or cook more, spend the money on quality food or visit a winter farmer's market. If you love to shop, save up for something you really love, rather than buying the trendy inexpensive things you know won't last.
I was recently given a free sample from eShakti, an online women's boutique. The items cost more than I would normally spend, but I can tell this will last so much longer than cheaper clothes I've bought in the past. I also love that the pieces are tailored to your measurements and preferences. For example, I requested my jacket be ¾ length sleeves and tunic length.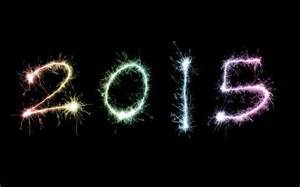 Thank you for following along on my first year as a food blogger! Have a happy and safe new year!