After releasing my 30-minute meals ebook (download for FREE here!) I'm feeling inspired. Now that the sun is finally peeking out from the clouds, there's no way I'm willing to spend the precious hours between work and sleep stuck in the kitchen. I want to be free to go for a run, grab ice cream with friends and just be spontaneous. And it's a lot easier to be easy-going when you know you have the makings of a healthy & delicious 30-minute meal waiting for you. And if that easy meal contains a runny egg, even better!
You'll love how quickly this one-skillet brinner comes together. Sautéed potatoes and kale get a kick from jalapeno and sharp cheddar cheese. All of the ingredients are fresh and satisfying and available at my new obsession, Door to Door Organics.
Potato Kale Hash
2015-03-17 16:34:40
Serves 2
Ingredients
1 pound heirloom fingerling potatoes, diced
1/2 cup purple onion, chopped
1 yellow bell pepper, seeded and chopped
1 orange bell pepper, seeded and chopped
1 jalapeno pepper, seeded and chopped
2 cloves garlic, minced
1 bunch kale, torn into 1-inch pieces
2 farm eggs
Salt and pepper t taste
1/4 cup sharp cheddar cheese
Instructions
In a large, oven-safe skillet heat 2 tbsp. olive oil over medium-high heat. Add the diced potatoes and cook until crisp, about 5-7 minutes.
Reduce heat to medium and add an additional tbsp. of olive oil. Add the onion, peppers, jalapeno and garlic to the skillet and cook until softened, about 4 minutes.
Add kale to the skillet and cook until wilted, about 3 minutes. Season with salt and pepper. Turn off the heat. (If not using an oven-safe pan, transfer the hash to an oven-safe baking dish.)
Using a spoon, create 2 "wells" in the hash, then crack an egg into each; season the eggs with salt and pepper. Top the eggs and hash with as much of the cheese as you'd like (save any extra cheese for garnish) and place in the oven. Bake 7 to 9 minutes, or until the egg whites are opaque and the yolks are still runny (or bake until the yolks reach your desired degree of doneness). Remove from the oven.
Divide hash between 2 plates and top with desired amount of extra cheese. Enjoy!
Adapted from Blue Apron
Diet Deep Dish http://dietdeepdish.com/
Have you signed up for your free ebook yet?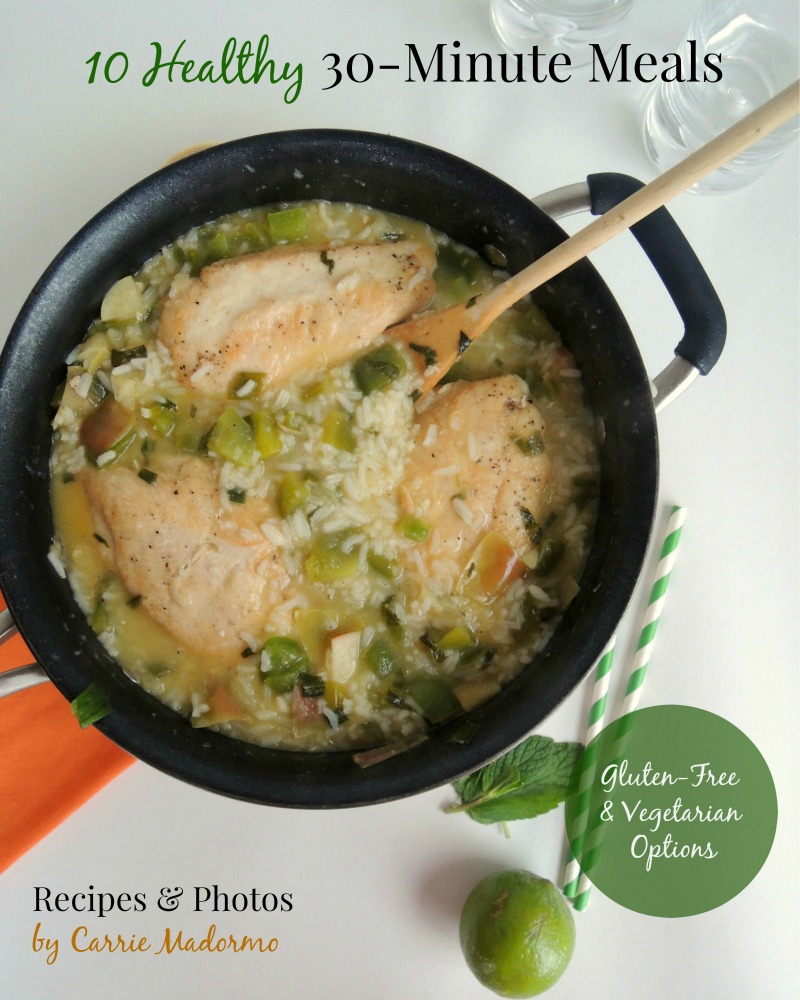 This is a sponsored post. As always, all opinions are my own.