Summer is finally here! We were lucky enough to spend the first gorgeous weekend on vacation in Door County. Each year we go up with Tim's family, and basically spent the weekend lounging at the pool with cocktails… well, more chasing Charlotte around the kids' pool while drinking Skinnygirl margarita out of a Styrofoam coffee cup hoping no one would look too closely, but it was relaxing nonetheless! I wanted to share some of my favorite places to eat and stay, because I would definitely recommend checking it out.
On Friday afternoon we arrived at the Bridgeport Waterfront Resort and LOVED it! The rooms are spacious, and we had a patio overlooking the water. There are 2 beautiful pools - 1 outdoors, 1 in. There is a great kids' area next to the indoor pool with a wading pool and small water slide - perfect for toddlers.
photos courtesy of the Bridgeport Waterfront Resort
And the location can't be beat - Just a quick run over the bridge, and you're in downtown Sturgeon Bay!
Saturday morning Charlotte hopped in the jogging stroller and we ran (slowly walked/jogged) to our fave coffee spot, Kick Coffee. They offer delicious Colectivo coffee, as well as fresh breakfast and lunch options. We split a gluten-free blueberry muffin on our walk home.
After our morning run, we met up with the rest of the family to make some raspberry cinnamon rolls, which were inspired by the incredible breakfast pastries at Inn at Cedar Crossing. Their morning buns make the perfect driving-home treat!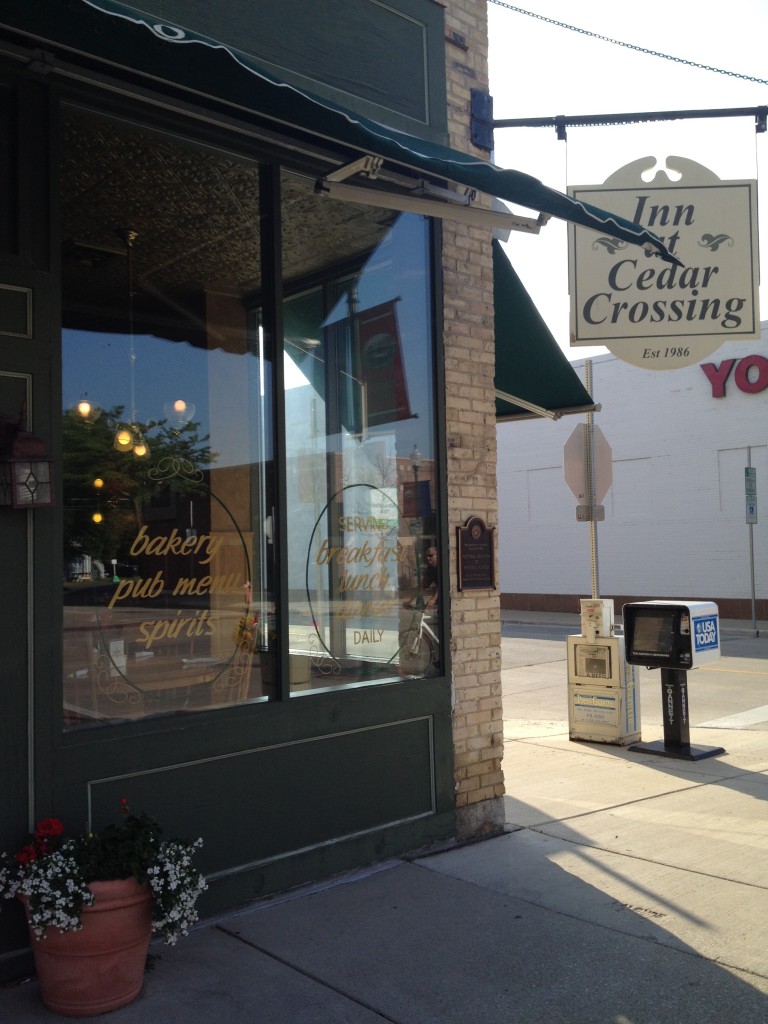 After breakfast we walked back downtown for the Sturgeon Bay farmer's market. Every Saturday there is a farmer's market from 8am-noon. We made a beeline to our favorite Door County find… Cherry brats! We discovered these last year, and had them on pretzel rolls with sweet potato fries - amazing.
The rest of the weekend was spent relaxing with family. I think the best part for me was getting to see Tim show Charlotte around this place where he grew up.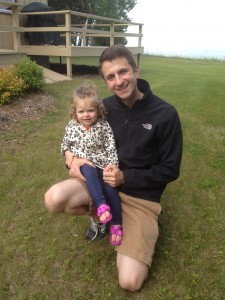 Anything I missed?? What are some of your favorite Door County spots? Happy Summer!