Exactly one year ago at this time I hit "publish" on my very first blog post – a tasty but truly terribly-photographed deep dish pizza. I figured starting a food blog would allow me to share my love of cooking while making some easy money on the side (haha) - not that I'm not grateful for my $8 from Amazon Associates

Over the last year, I've worked really hard on improving my recipes, photographs and overall blog layout, so I think it's time to take a break and celebrate with a lightened-up Portillo's Chocolate Cake! Yes, that rich, fudgy, decadent chocolate cake you'd expect, but so light and easy to make at home.
When I first started researching recipes for Portillo's cake, I was slightly nauseous when I read what bloggers claim is the secret ingredient… mayonnaise. That's right, this beloved cake is a mixture of boxed cake mix, eggs, ice water, and mayo. The good news is that it was incredibly easy to lighten-up! Plain Greek yogurt provides the richness without the fat (and grossness) of mayo. And the frosting may be my greatest achievement as a food blogger. Mashed avocado is the perfect frosting base. I've tried "healthy" versions of frosting in the past, but they were always more of a yogurt consistency. This frosting is delicious! Not just, good for "healthy" frosting but truly delicious!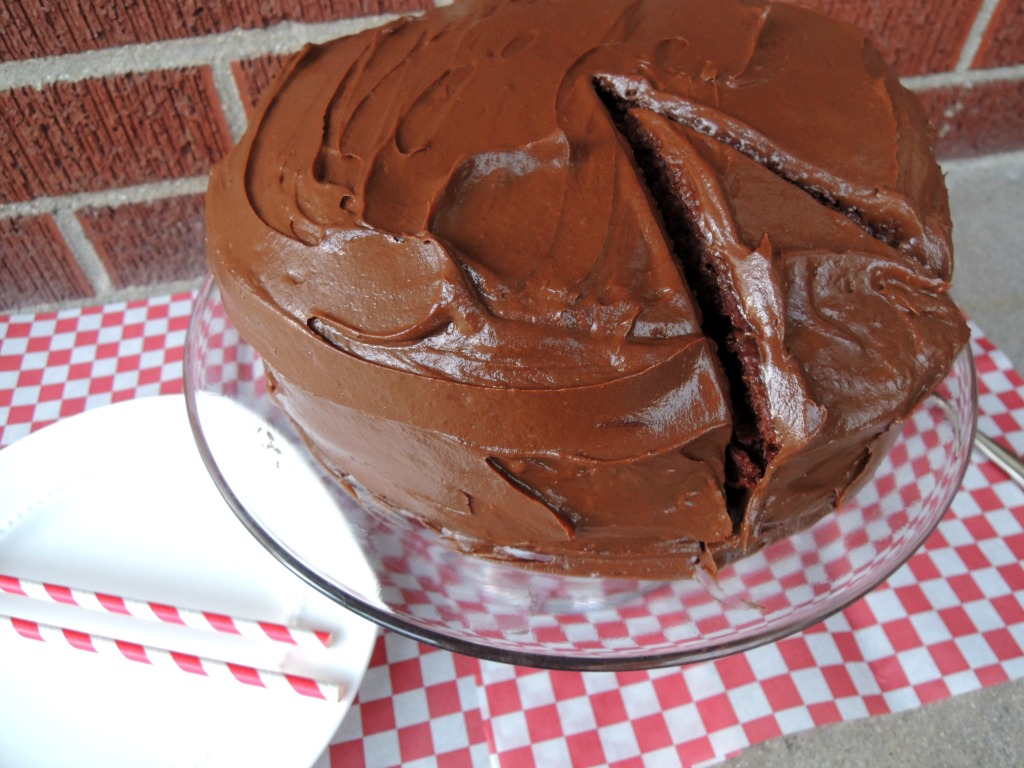 I have been thinking about recreating this cake for months, so it's the perfect way to celebrate DDD's birthday! If you're thinking about starting a blog or a new project, just do it! Even with all the work and terrible photographs, I could not be happier with where I am. I'm so proud of what I've created and excited for the next step. This year I'll be focusing on new projects with brands as well as improving my photography, so stay tuned for light, airy, pin-worthy photographs

Thank you for reading! I am beyond grateful that you are taking the time right now to be here. Enjoy the birthday cake! For more quick and easy desserts, check out the DDD store!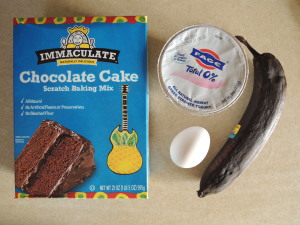 copycat Portillo's Chocolate Cake
2014-11-04 15:17:12
For the cake
1 box chocolate cake mix - I love Immaculate mix (found in the Natural Foods section of most grocery stores)
1 very ripe banana, peeled and mashed
1 egg + 1 egg white
1 cup ice water
1 cup nonfat plain Greek yogurt
For the frosting
2 small avocados, mashed
1/4 cup honey
1/3 cup cocoa powder
1/3 cup nonfat plain Greek yogurt
1 tsp. vanilla
1/4 cup chocolate chips, melted
1 tbsp. coconut oil, melted
For the cake
Preheat the oven to 350 degrees F and coat two 9-inch cake pans with nonstick spray.
Beat all of the cake ingredients for 3-4 minutes and pour into prepared pans. Bake for 30 minutes or until an inserted toothpick comes out clean.
For the frosting
Place all frosting ingredients in a food processor or blender and blend until smooth. Chill until ready to ice the cake.
After the cakes have cooled, place one cake on a plate or cake stand. Spread 1/3 of the frosting over the top. Top with the second cake and spread frosting over the top and sides. ENJOY!
Notes
This frosting recipe is adapted from http://mouthwateringfoods.blogspot.com/2013/05/chocolate-avocado-frosting.html
Adapted from Portillo's Chocolate Cake
Diet Deep Dish http://dietdeepdish.com/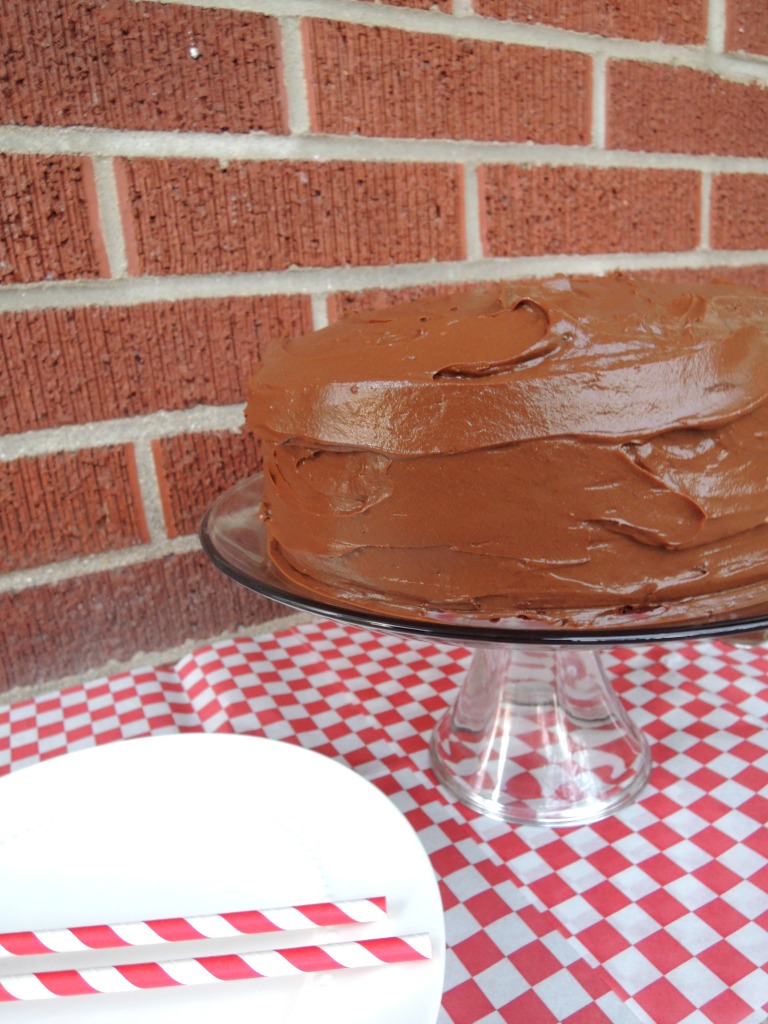 This post contains affiliate links - All sales support Diet Deep Dish