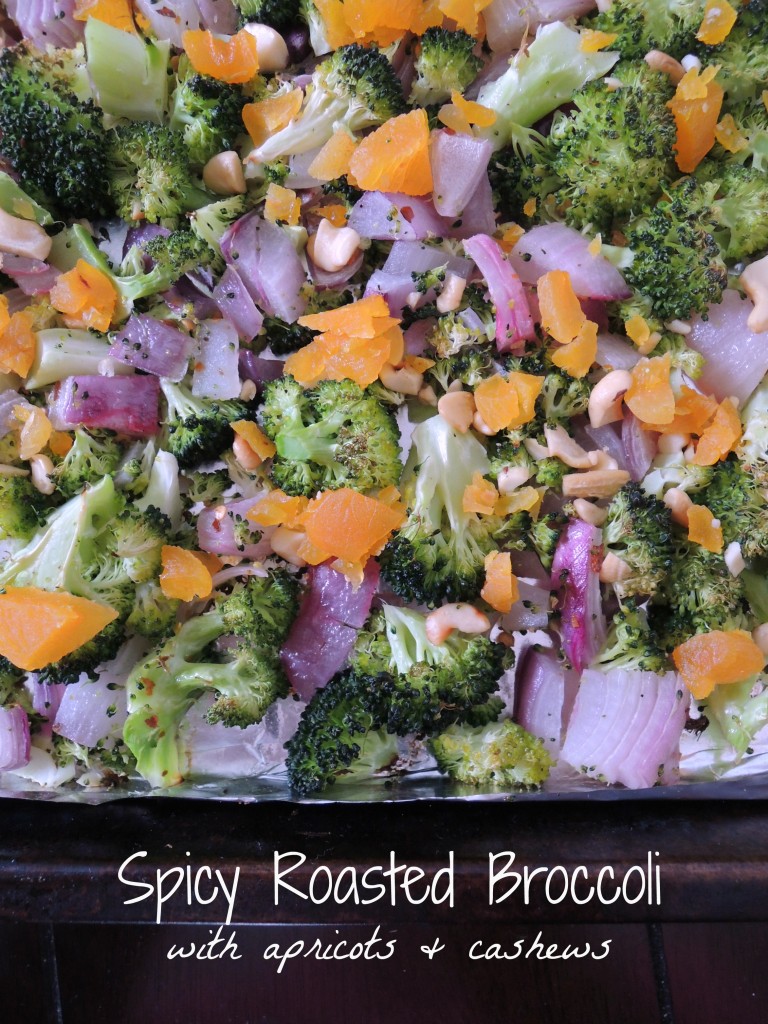 Spicy roasted broccoli with sweet dried apricots and cashews in under 20 minutes! Dried red pepper flakes give this dish its kick and can easily be adjusted to your taste.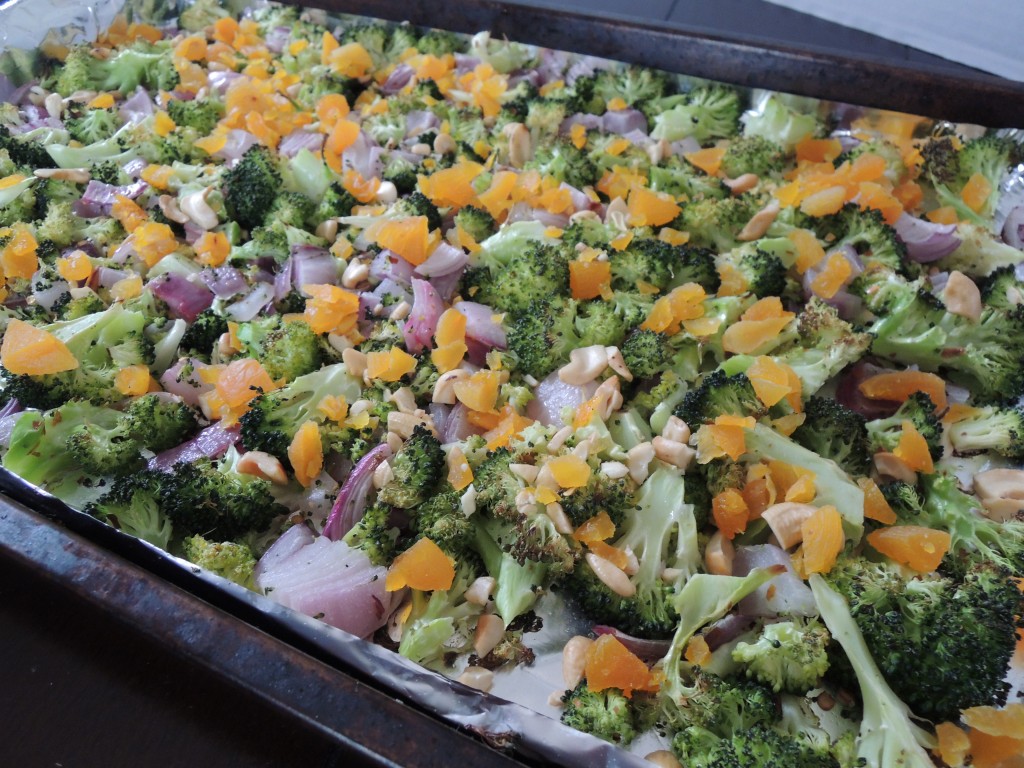 I've been trying to focus on keeping my recipes quick and weeknight-friendly, and this side could not be easier. I'm thinking it would be a perfect Thanksgiving side, because it's a delicious vegetable dish that won't take up valuable oven time. You'll also love that you can control the heat with the red pepper flakes. That is a spice that I usually avoid, because I always go overboard and then can't get through the meal without a gallon of water. I was inspired to pull it out when I read this month's Recipe Redux theme…
Spooky Spices: You know they are lurking there: Way in the back of your spice drawer. There lie the herbs, spices, or rubs that are getting dusty because you're afraid to use them… you simply don't know what to do with them! Well, pull them out and show us a recipe you created to deliciously conquer that fearful spice. (Or maybe the recipe was a flop – and the spice still give you nightmares?!)
The heat of the broccoli is easily balanced by the sweetness of the apricots and cashews. I paired it with goat cheese-stuffed chicken breasts for an unbelievably quick and satisfying dinner. Enjoy!
Spicy Roasted Broccoli with Apricots & Cashews
2014-10-05 19:25:32
Serves 4
Ingredients
1 medium head broccoli
1 small onion
1/2 cup dried apricots
1/2 cup cashews
2 tbsp. extra virgin olive oil
1 tsp. dried red pepper flakes
Salt & pepper to taste
Instructions
Chop the broccoli florets. Dice the onion and dried apricots. Coarsely chop the cashews.
Preheat the oven to 425 degrees F. Toss the broccoli with 2 tbsp. olive oil, diced onion, red pepper flakes, salt and pepper. Spread onto a greased baking sheet and roast for 12-14 minutes.
After removing broccoli from the oven, sprinkle with dried apricots and cashews. Serve warm.
Diet Deep Dish http://dietdeepdish.com/