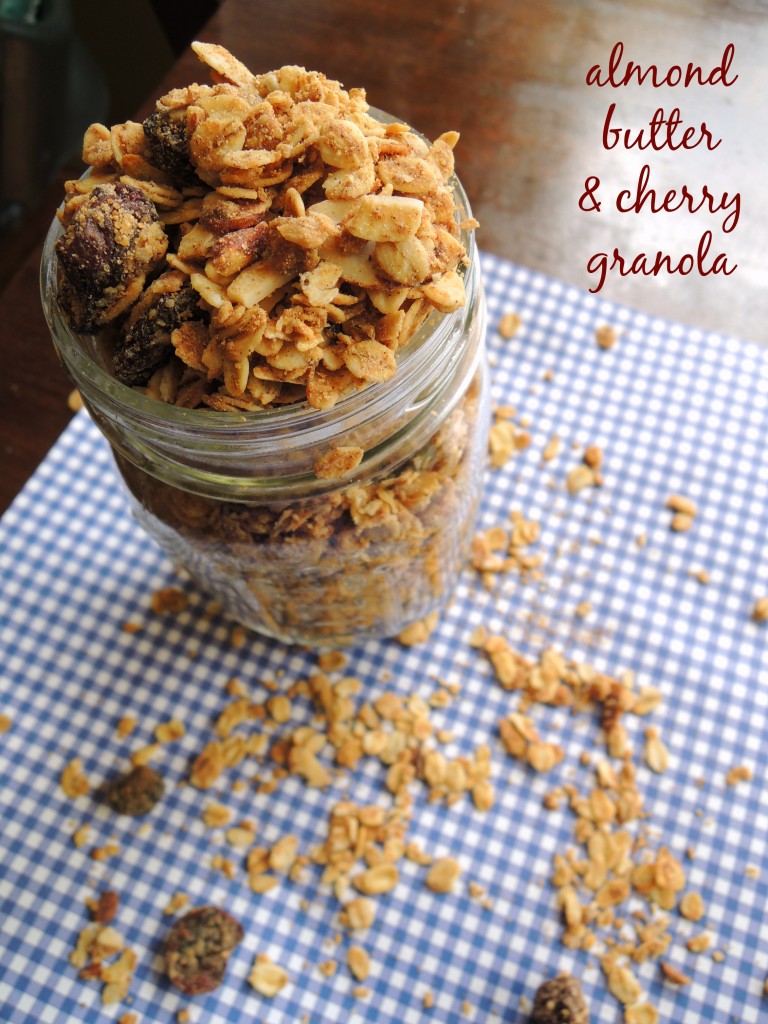 "Did I turn off the coffee?"
"No… I did."
"Did you lock up?"
"Yeah."
"Did we set the timers on the lights?"
"Yeah."
"Did you close the garage?"
"That's it. I forgot to close the garage. That's it."
"No, that's not it."
"Well what else could we be forgetting?"
"KEVIN!"
I have to say, I now know just how Kate McCallister felt at that moment. I was sitting in the car talking with Tim about all the fun things we were going to do once we arrived in Door County when it hit me. In my hurry to get out of the house on time, I had forgotten one of my most prized possessions. No, not my 8 year-old son - my delicious homemade granola. I was actually talking about how easy Saturday breakfast was going to be. I had prepped the cinnamon rolls, cut the fruit, and made the granola… wait did I pack the granola… "GRANOLA!"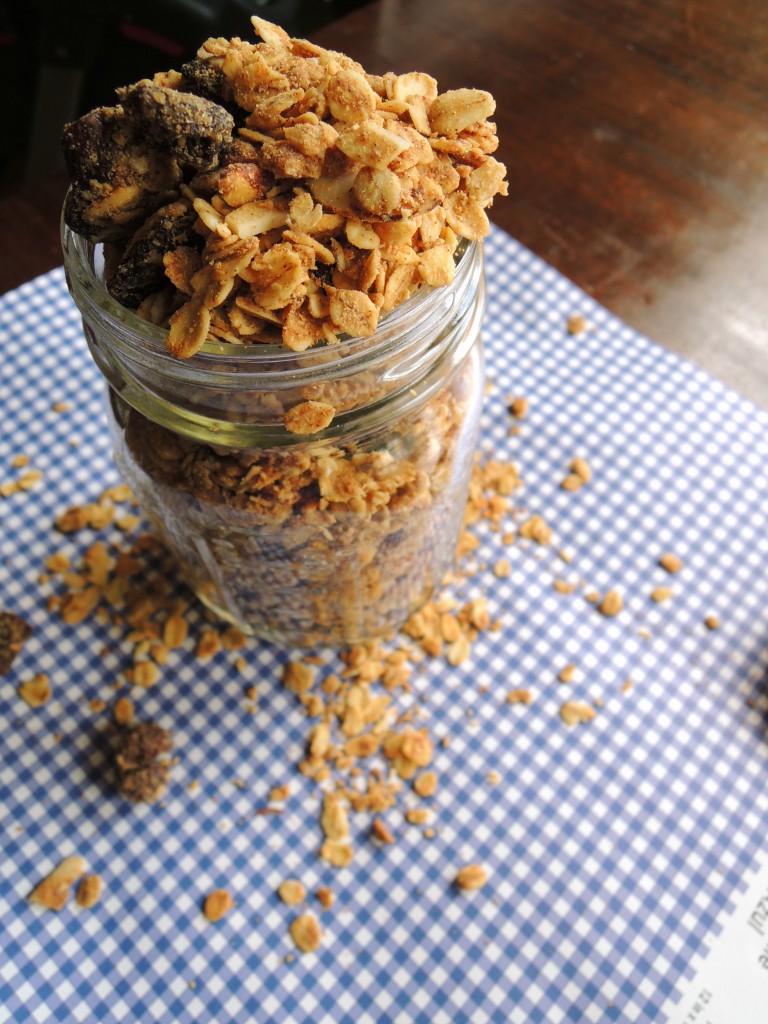 The bummer about forgetting this granola for our family vacation is that it is SO good! The almond butter and dried cherries give it a sweet and salty flavor with just the right amount of crunch. The upside to forgetting it is that we now have about 5 cups of this little treat all to ourselves. Enjoy!
Almond Butter and Cherry Granola
2014-06-26 12:41:10
A sweet and salty snack perfect for topping vanilla yogurt or a fresh smoothie bowl!
Ingredients
4 cups rolled oats
2/3 cups crunchy almond butter, softened
2 tbsp. coconut oil, melted
4 tsp. vanilla extract
1 cup sliced almonds
1 (heaping) cup dried cherries
2 tbsp. honey
2 tbsp. brown sugar
2 tbsp. cinnamon
1 tsp. Kosher salt
Instructions
Combine all ingredients in a large bowl. Microwave the almond butter and coconut oil for about 20 seconds to soften them.
Spray 2 glass baking dishes with olive oil spray and spread the granola evenly over them.
Bake at 325 degrees F for 20 minutes, tossing halfway through.
Allow to cool completely before enjoying!
Adapted from Carrots 'N' Cake
Diet Deep Dish http://dietdeepdish.com/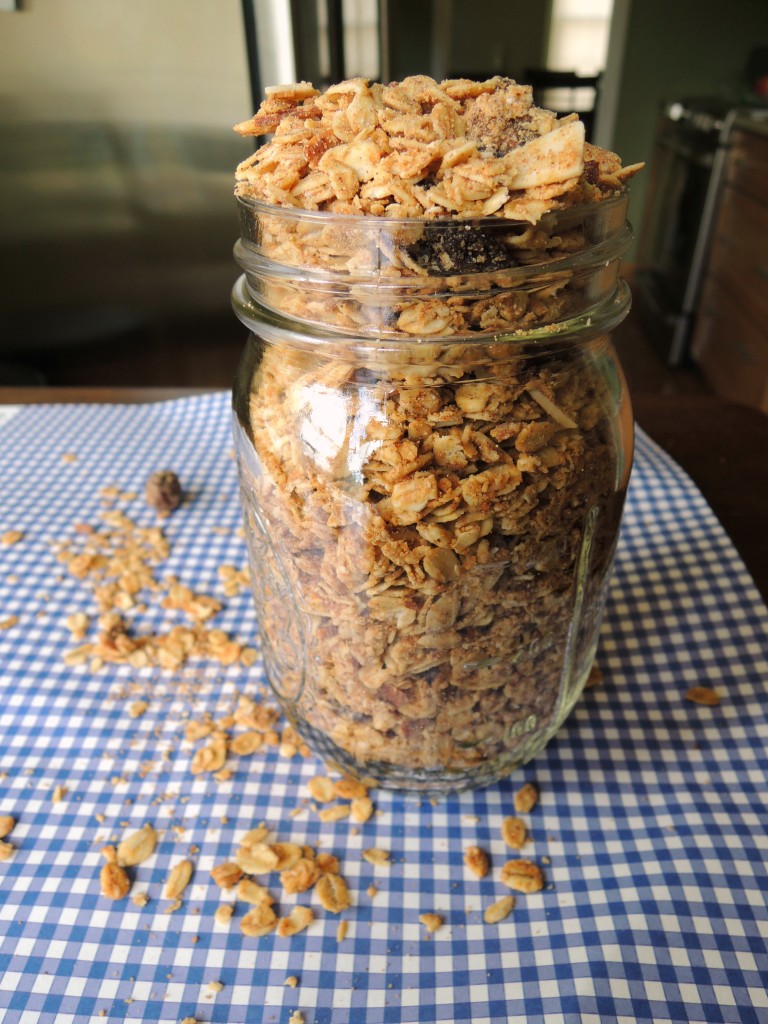 Have you signed up for your free ebook yet?