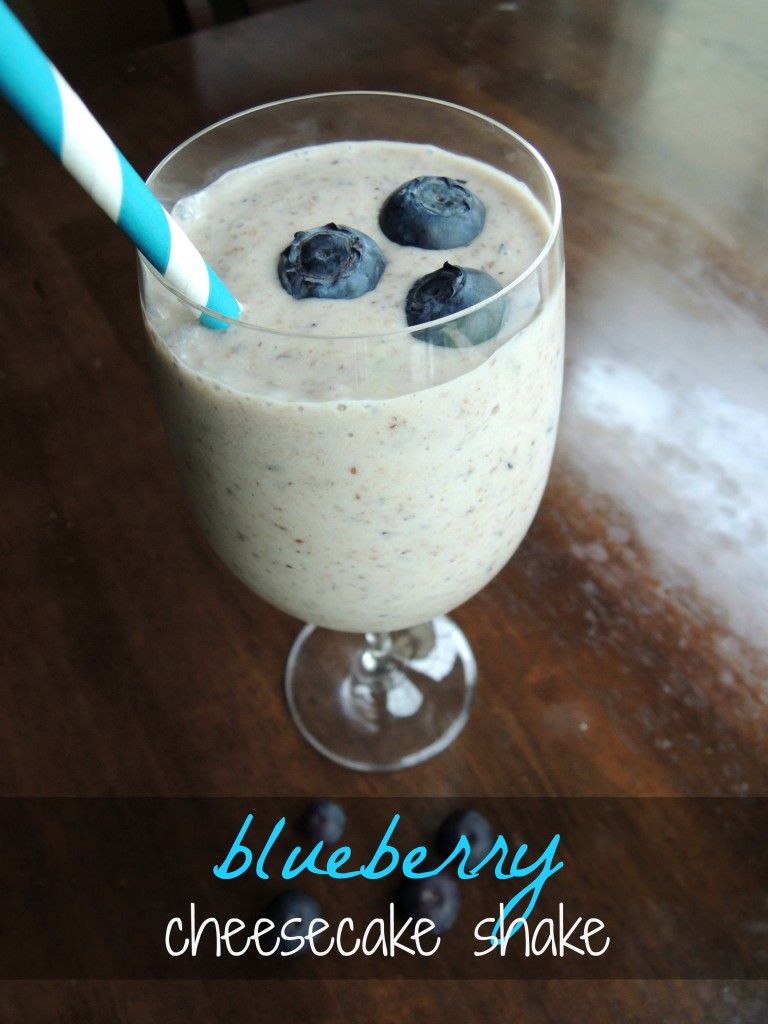 This post is brought to you by summer! It actually feels like the frost is behind us, and it's safe to unpack the summer clothes. This blueberry cheesecake shake is the perfect way to celebrate! The base is frozen bananas, but you'd swear it's ice cream! This shake is sweet enough for dessert, but packs enough fruit and fiber to make a satisfying breakfast or snack.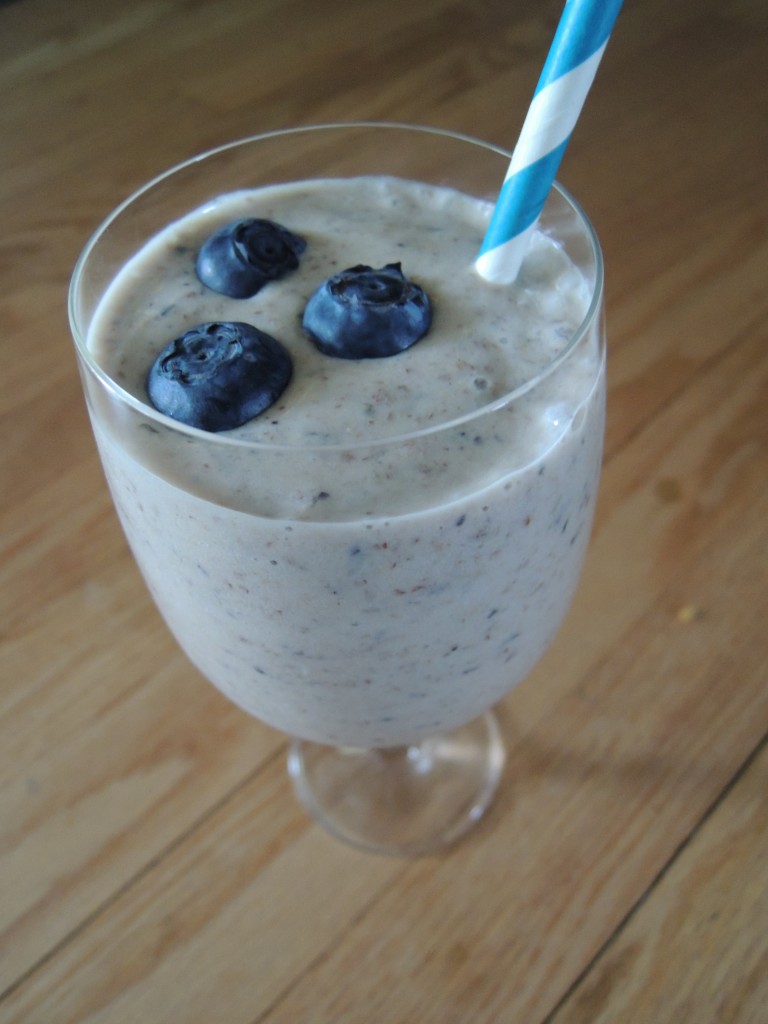 This week's Fashion Friday recipe is inspired by Erin of Loop Looks. I was immediately drawn to this Sandals at Work post, because I've always been secretly jealous of those whose work dress code allows sandals. As a nurse, I've never known the freedom that is sandals at work. I'm OK with that – if I drop a contaminated needle, I'd much rather it hit my shoe than my skin – but I can't help but feel like I'm missing out. Now I can't say for sure, but I would imagine that wearing sandals at work is so glorious that you don't feel like you're working at all! You probably just breeze through the day and cut out early to go to a glamorous happy hour on a beautiful patio on the water, right?
Well, even if it's not all it's cracked up to be, wearing sandals in the office probably makes the day feel a little more special, so why not add to that feeling with dessert for breakfast?? Combining the frozen bananas, almond milk and reduced-fat cream cheese forms a thick, creamy ice cream. Any berry would work, but I love how the blueberries add just the right amount of sweetness. Blending in a graham cracker gives the taste and feel of a cheesecake crust to round out this out-of-this-world smoothie! I added flax seed to up the fiber, and you won't even notice it. Chia seeds would work as well!
Blueberry Cheesecake Shake
2014-05-29 14:20:22
Serves 2
Ingredients
2 peeled, sliced, frozen bananas
1 cup unsweetened almond milk
2 tbsp. reduced-fat cream cheese
½ cup blueberries
2 graham crackers
2 tbsp. flax seed
Instructions
Take bananas out of the freezer and allow to soften. Letting them sit on the counter for 5 minutes is perfect.
Pour the almond milk into the blender, then add all other ingredients.
Blend on high until combined. Pour into 2 glasses. Garnish with a few blueberries, strap on your sandals, and go take on the day!
Diet Deep Dish http://dietdeepdish.com/
For more work fashion inspiration, follow Erin at
Loop Looks
!
Are you a fashion blogger? If you'd like your blog featured on Diet Deep Dish Fashion Fridays, send me a message at [email protected]. Looking forward to working with you!