Some of my favorite Christmas memories are sitting around our dining room table decorating cookies with my mom and sisters. I don't know anyone who doesn't love Christmas cookies. Even if they don't even taste that good, they bring back such happy memories. Luckily for us, these cookies not only look adorable, but are delicious as well. The combination of peppermint and cocoa is certainly not a new concept at Christmas time, but making the cookies red velvet gives them a fun, festive flare. I made these cookies for the Food Blogger Cookie Swap and MKEfoodies Holiday Bakesale. Both events support Cookies for Kids' Cancer, so I was excited and honored to be a small part of their efforts.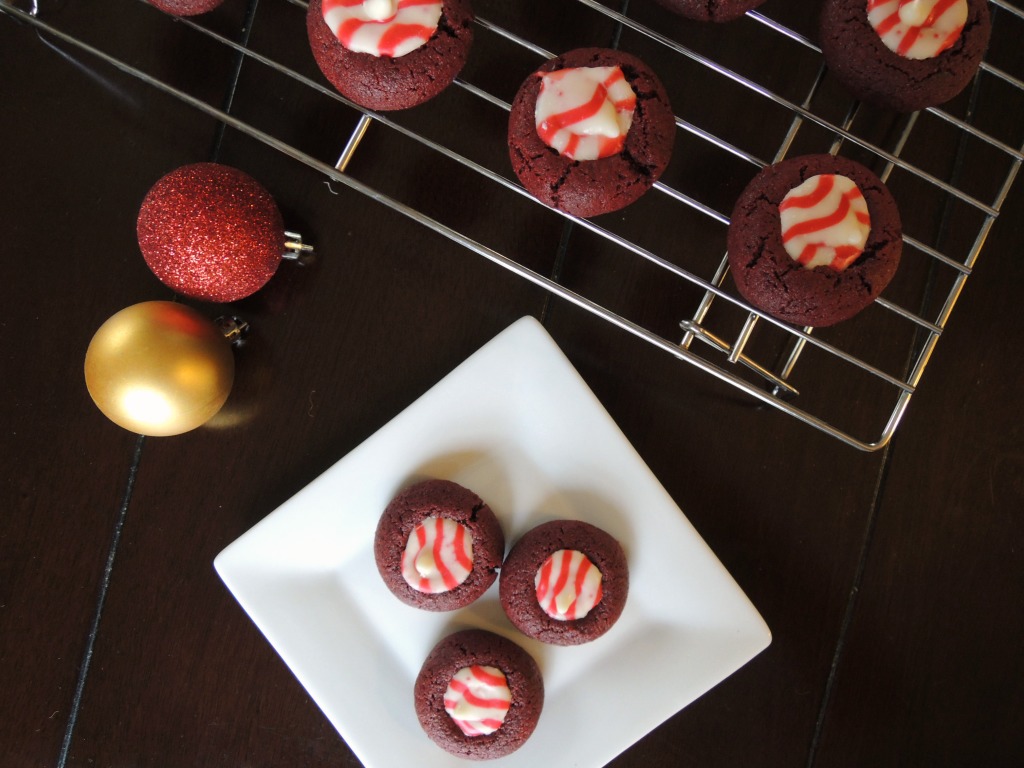 I have to say I was really surprised when I started to feel a little emotional thinking about what to make. My first nursing job was on a pediatric oncology floor, and I can honestly say that walking with children and families on their cancer journey is by far the hardest thing I have ever done. I immediately thought back to my time on that unit and the families who really made an impact on me. There was one family in particular who I became very close with, and even though I always declined, they would buy me dinner every time I worked night shift. It was usually Chinese food, so I started with that as my inspiration. I love the symbolism in Chinese cooking and learned that the color red signifies health, joy and good wishes. I can't think of a better wish for these children, families and healthcare providers, so while the red cookies are fun for Christmas, they mean so much more. If you're interested in contributing to Cookies for Kids, you can visit their website here.
Red Velvet Peppermint Cookies
2014-12-01 14:26:34
Ingredients
1 - 1/2 cups white whole wheat flour
1/4 cup unsweetened cocoa powder
1/2 tsp. baking soda
1/4 tsp. salt
1/3 cup canola oil
1/2 cup packed brown sugar
1/3 cup agave nectar
1 large egg
1 tbsp. red food coloring
1/2 tsp. vanilla extract
Candy Cane Hershey's Kisses
Instructions
Preheat oven to 325 degrees F and line 2 baking sheets with parchment paper
In a small bowl, whisk together flour cocoa, baking soda and salt. Set aside.
In a stand mixer, combine oil, brown sugar, agave and egg until creamy. Mix in red food coloring and vanilla. Slowly add flour mixture until combined.
Scoop dough into 1-inch balls, rolling with your hands and place on cookie sheet. Bake for 12 minutes or until edges are set.
Remove from oven and place 1 Hershey's Kiss on each cookie and let rest 1 minute. To create the thumbprint shape, gently tap the cookie sheet on the counter. Enjoy!
Adapted from Yummy Healthy Easy
Diet Deep Dish http://dietdeepdish.com/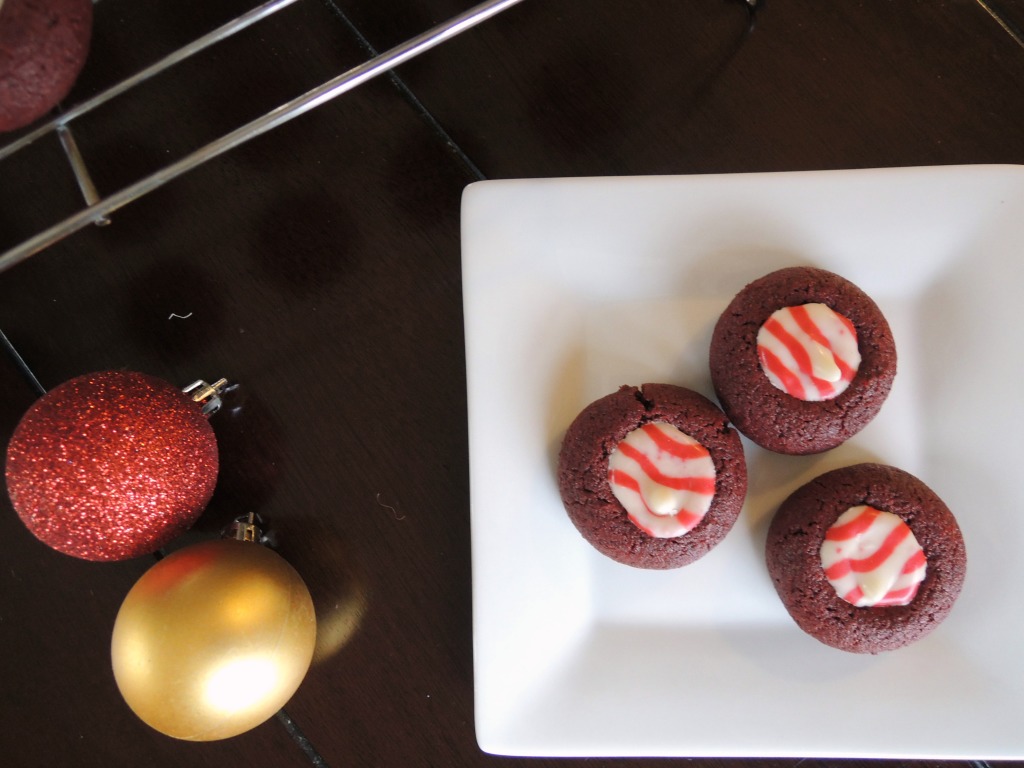 If you're planning on shipping your cookies, these packaging tips are super helpful. There's something so fun about going to the post office at Christmas time, knowing that you're going to make some lucky people very happy in a few days

Happy Baking!