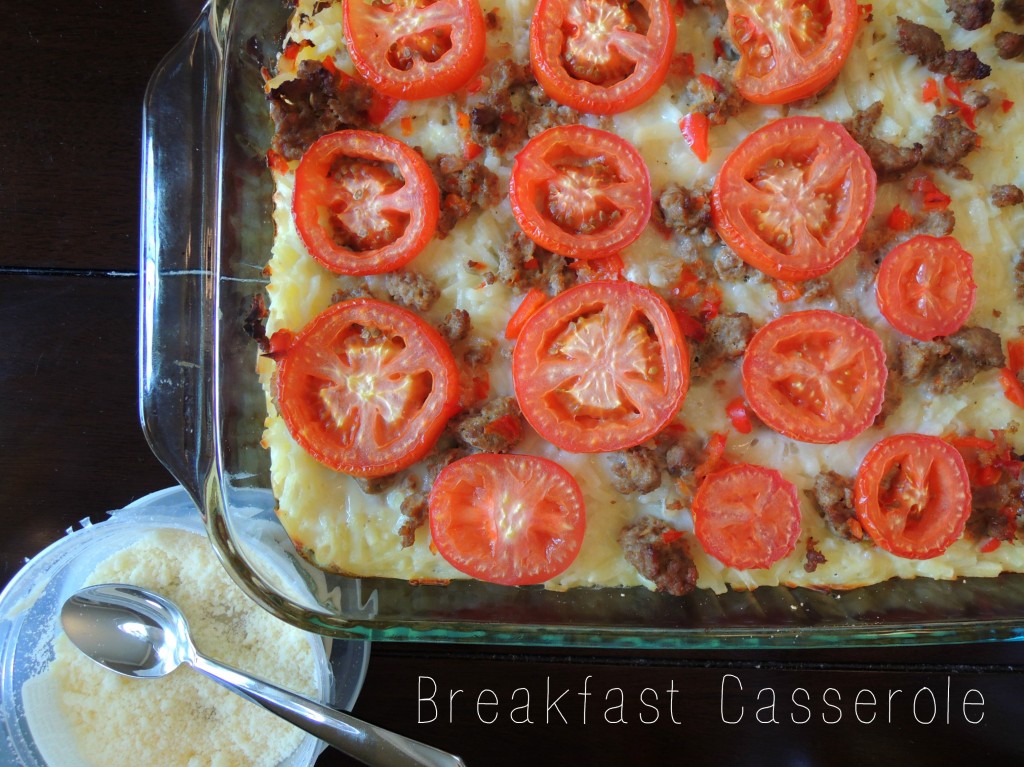 I feel like I talk about brunch a lot…
Peanut Butter and Jelly Oatmeal
Strawberry Cheesecake French Toast Bake
Like, a lot. But what is there not to love about it? It's easy, laid-back and always feels special. This breakfast casserole makes a fabulous base for your next brunch and can easily be adapted to fit your needs and tastes. I like having a healthy protein option at brunch to balance out the pastries, mimosas, etc.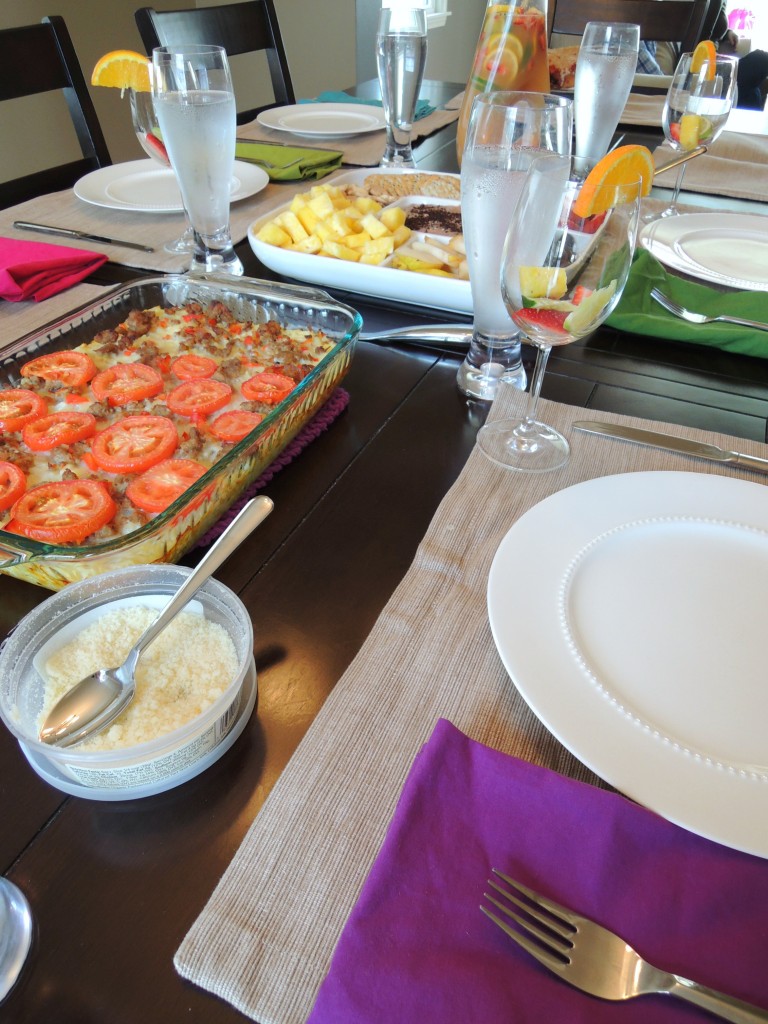 I think another reason I love brunch so much is that it reminds me of spending the weekend in Chicago, which brings me to this week's featured fashion blogger, Lauren of Lake Shore Lady. Every Friday I have been featuring a Midwestern fashion blogger and creating a recipe inspired by her style. I love highlighting all of the chic fashions around us, and it's been fun inspiration for me! Lauren is a fashion and lifestyle blogger living in Chicago and also offers tons of delicious, healthy recipes.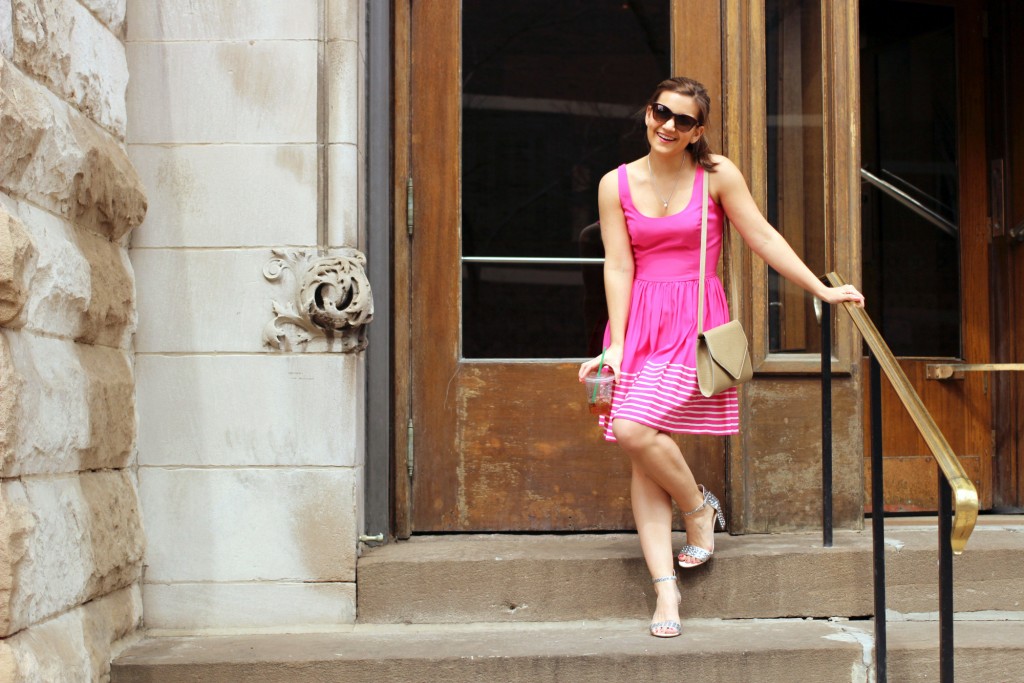 Lauren's look in her Café Stripes post is sweet and fun, perfect for a Sunday morning meal in Chicago. It also just strikes me as effortless, because after a late night at the Hangge Uppe (you know you've been there), you just want something cute and easy to throw on to meet your friends to recount the night's stories over eggs. This weekend, instead of going out, consider hosting your own brunch – you probably have most of these ingredients in your kitchen already!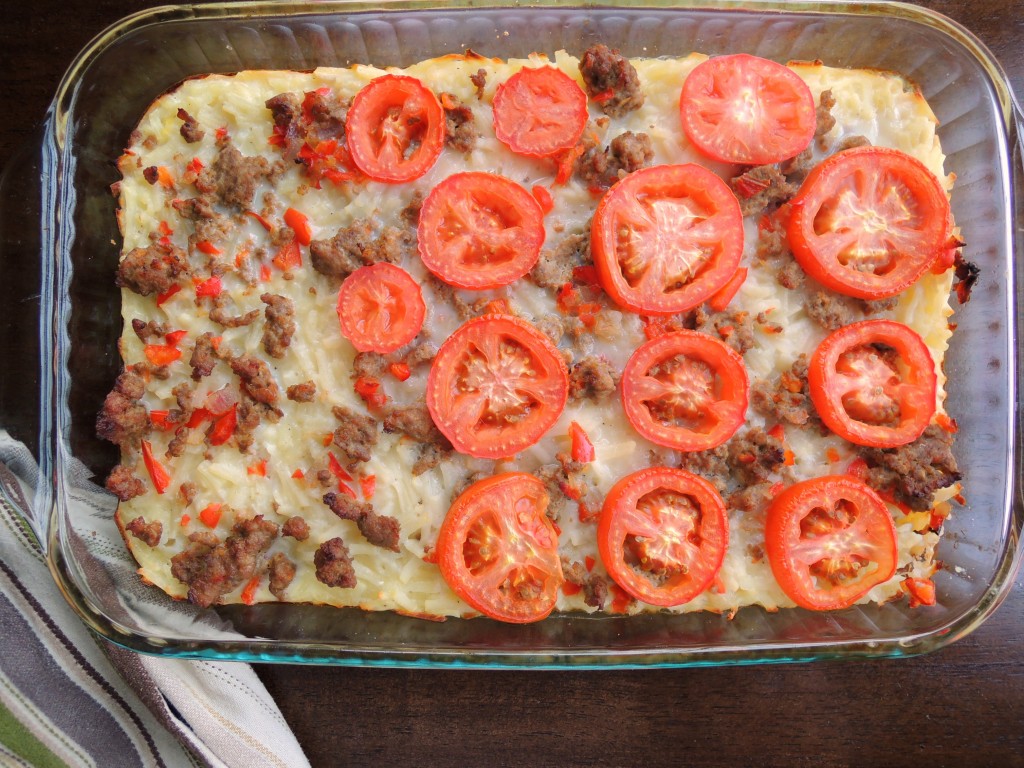 As you can see, we had some non-tomato-eaters for brunch. This basic casserole can easily be adapted to suit your tastes. Additional toppings could include: more vegetables (broccoli, mushrooms, green bell pepper, etc), cheese (cheddar, goat), herbs, whatever you like! Let me know what you come up with!
Breakfast Casserole
2014-05-22 13:43:36
Ingredients
Olive oil cooking spray
5 cups shredded potatoes (I used frozen hash browns)
1 tbsp. extra virgin olive oil
1/2 lb. all-natural low-fat turkey sausage, meat removed from casing
1/2 cup diced sweet onion
1/4 cup diced red bell pepper
3 eggs + 3 egg whites
Salt and pepper
2 large plum tomatoes, cut crosswise into 15 slices
Grated parmesan cheese on the side
Instructions
Lightly mist a casserole dish (2.6 L) with cooking spray and line bottom with shredded potatoes.
Heat oil in a nonstick skillet over medium. Add turkey, onion and bell pepper stirring until meat is cooked through, about 5 minutes.
Meanwhile in a medium bowl, whisk together the milk, eggs, egg whites and salt & pepper. Pour mixture over potatoes and top with cooked turkey mixture.
Bake at 375 degrees F for 40 minutes. Sprinkle with parmesan and Enjoy!
Notes
This casserole can be prepared ahead of time. Just add 10 minutes to the baking time if straight from the refrigerator.
Adapted from Clean Eating Magazine
Diet Deep Dish http://dietdeepdish.com/
Have you signed up for your free ebook yet?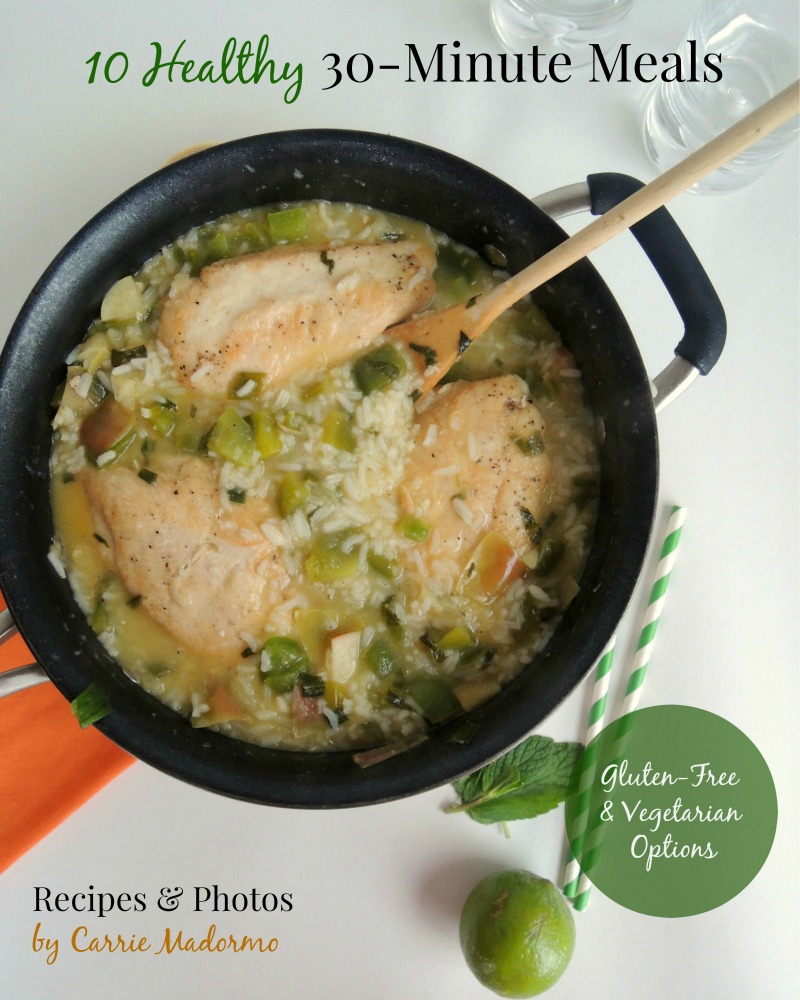 For more fashion (and recipe!) inspiration, follow Lauren at:
Are you a fashion blogger? If you'd like your blog featured on Diet Deep Dish Fashion Fridays, send me a message at [email protected]. Looking forward to working with you!