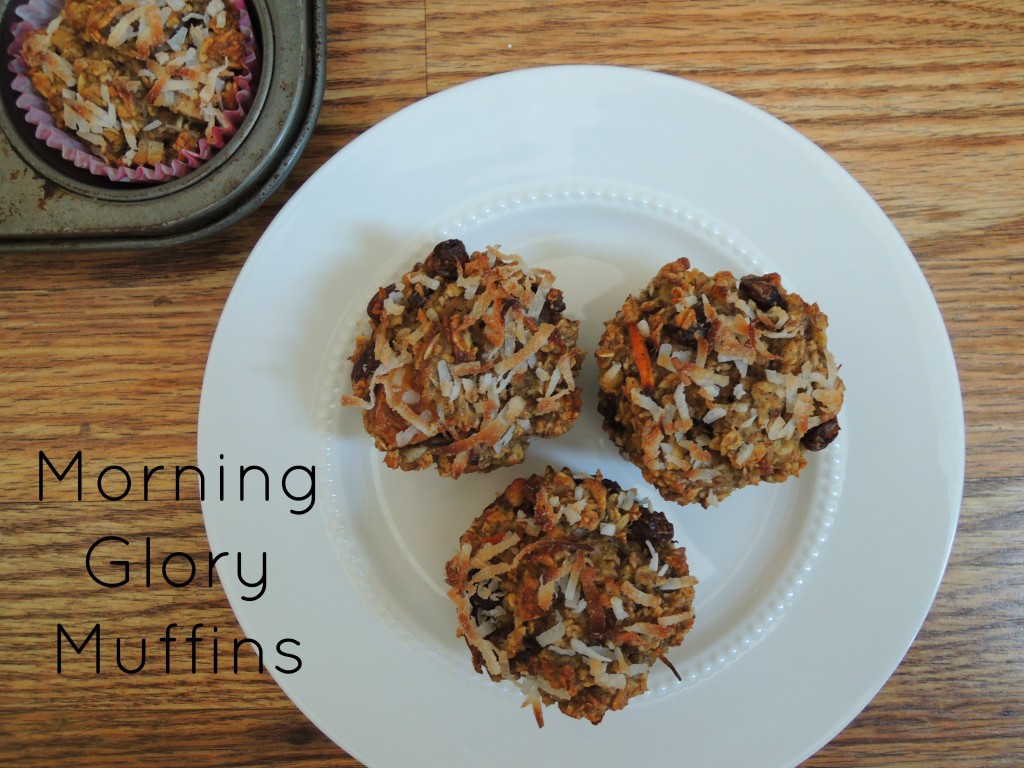 These delicious and easy muffins just happen to be gluten-free with no sugar added! They are inspired by the amazing morning glory muffins at Colectivo Coffee. During our only 40 degree day this winter, Charlotte and I went for a walk to Colectivo and discovered this treat. We had a perfect morning of sunshine, fresh coffee (and whole milk) and a new muffin obsession.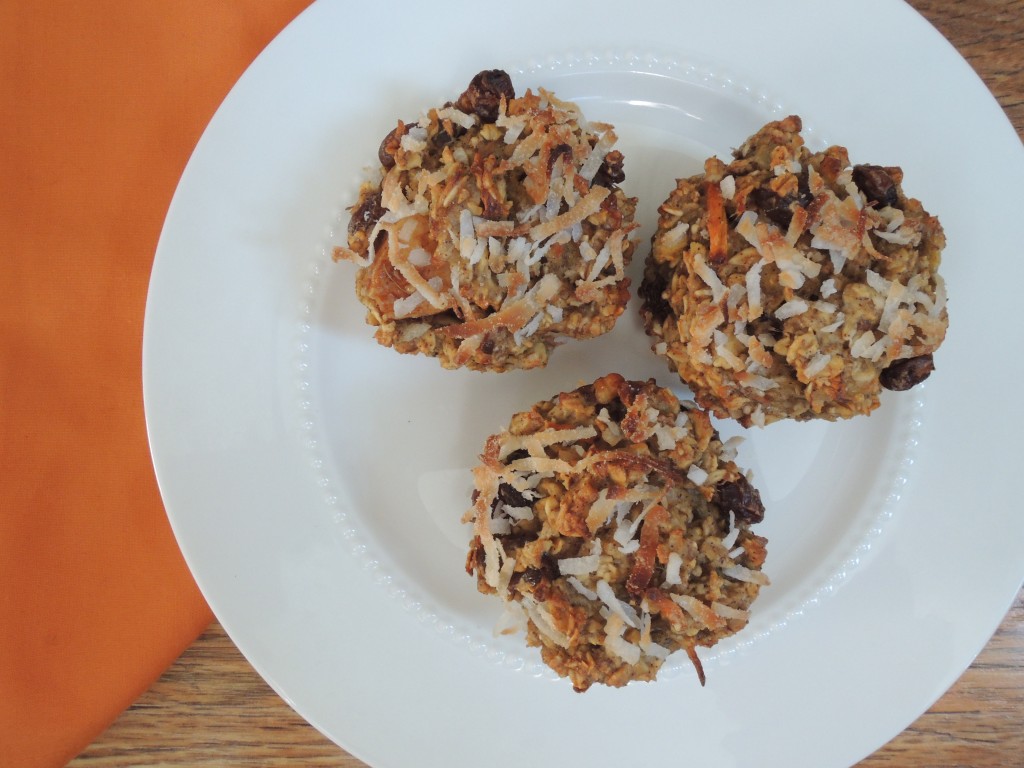 Morning glory muffins contain raisins, shredded carrots, shredded coconut, apple and walnuts. With all these amazing flavors coming together, you really will not miss the sugar.
Start by mashing 3 ripe bananas and whisk in eggs, baking powder and baking soda. Then fold in the oats and morning glory ingredients. Fill 12 muffin tins to the top (they will not rise). Sprinkle the tops with shredded coconut and bake at 400 degrees F for 18 minutes. Make sure they are completely cool before removing the muffin liners - otherwise they may crumble. Enjoy! Hope you have a fantastic week!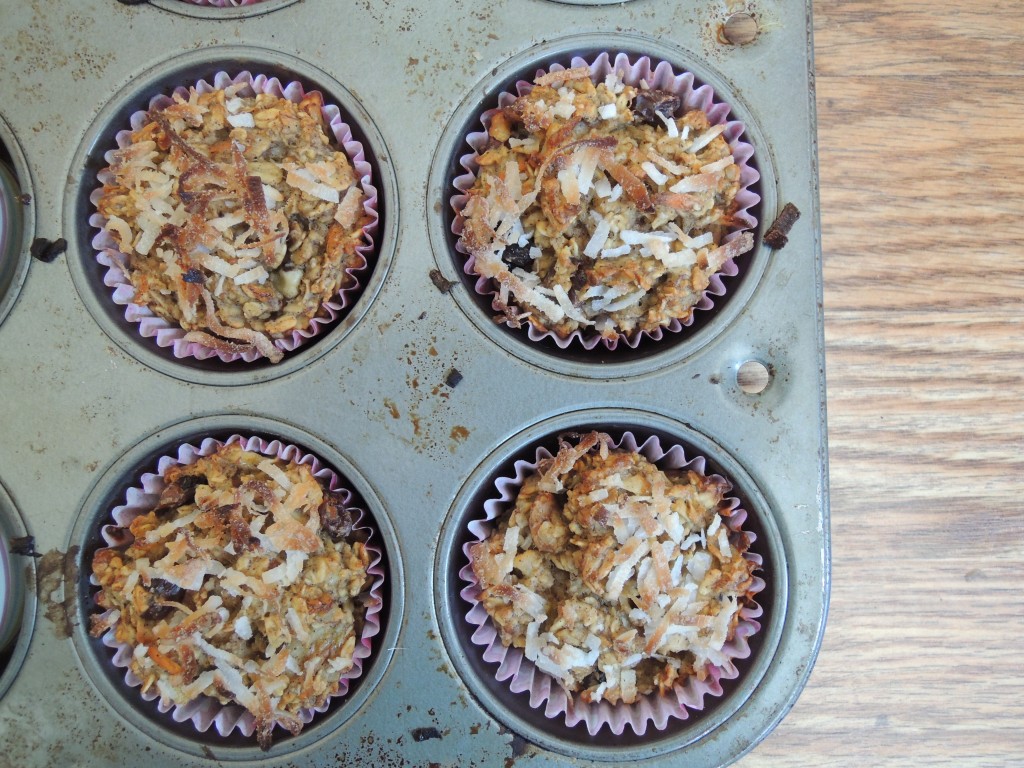 Morning Glory Muffins
Adapted from Whole Foods Market
Yields 12 muffins
Ingredients
2 cups old fashioned oats
2 eggs
3 ripe bananas, mashed
1 1/2 tsp baking powder
1/2 tsp baking soda
1/3 cup raisins
1/3 cup shredded carrots
1/3 cup peeled, diced apple (about 1/2 of a small apple)
1/3 cup chopped walnuts
2 tbsp. shredded coconut for muffins + 2 tbsp. for topping
Preparation
Combine all ingredients and scoop into 12 muffin tins. Sprinkle shredded coconut over the tops.
Bake at 400 degrees F for 18 minutes. Allow to cool completely and enjoy!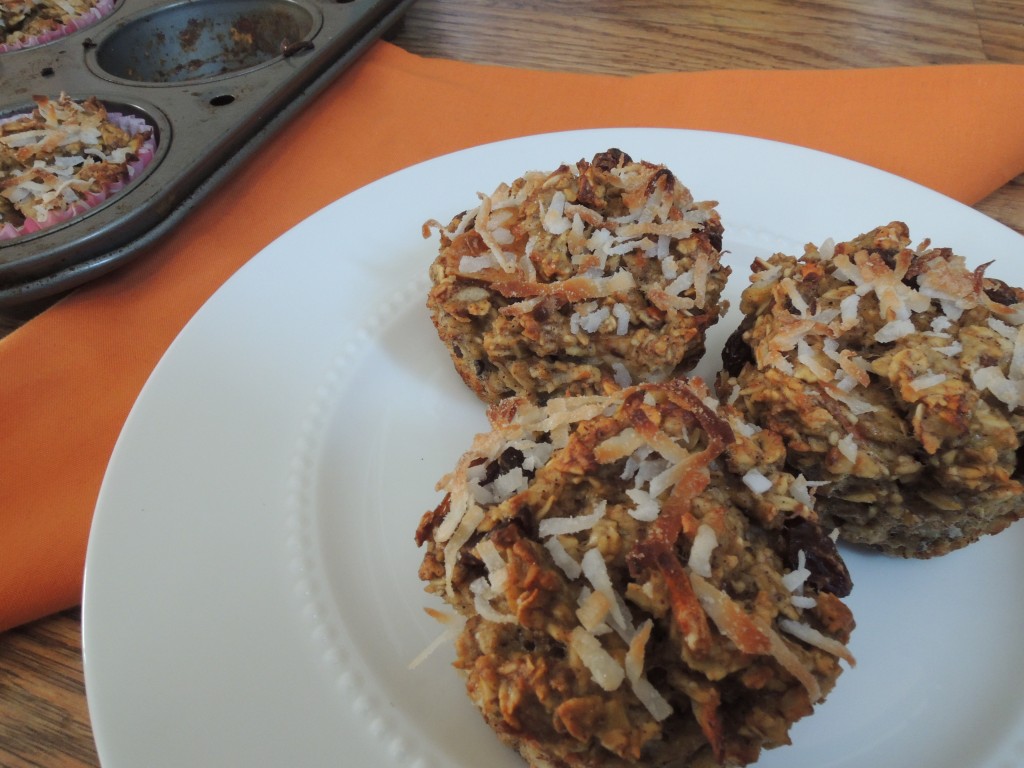 This post contains affiliate links - All sales support Diet Deep Dish