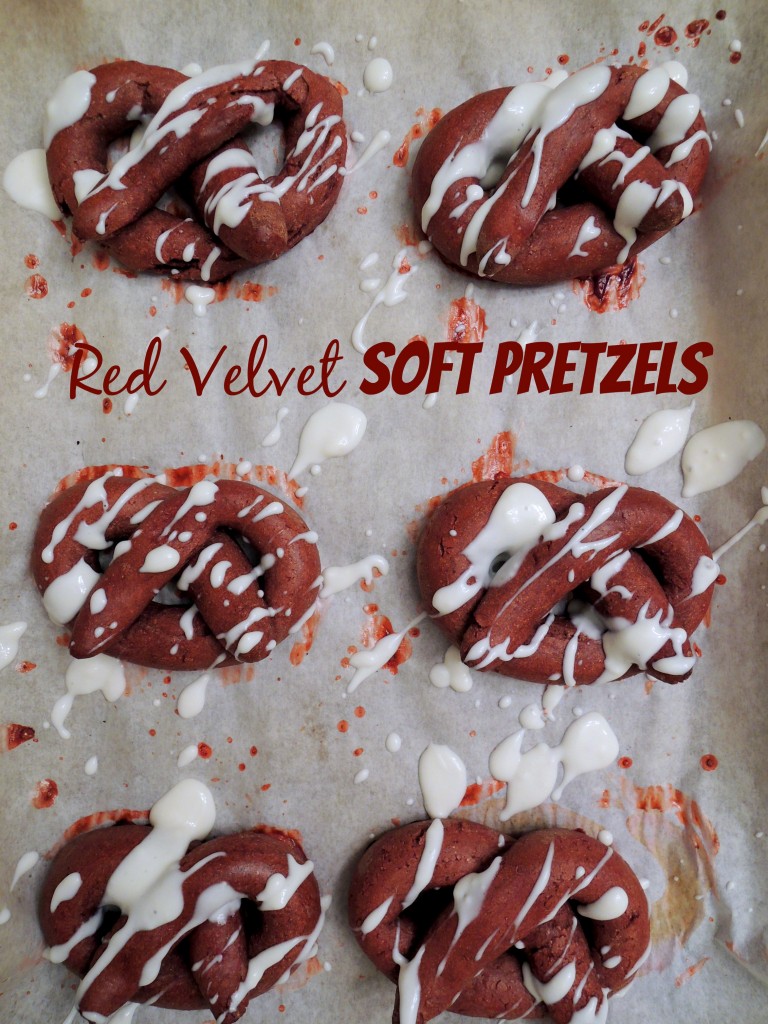 These red velvet soft pretzels are rich and chewy with just the right amount of sweetness - what a great way to start the weekend!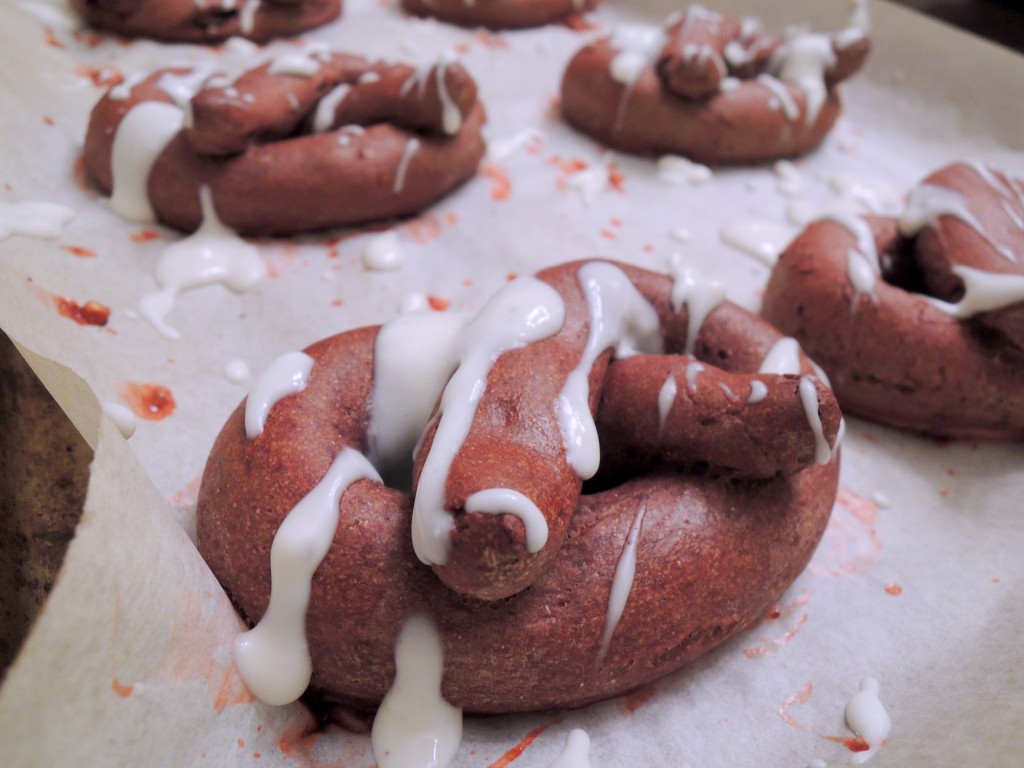 When I started Diet Deep Dish a few short months ago, I wanted to show that healthy, creative, delicious food is not just a California or New York thing.  I love living in the Midwest (maybe not this winter, but still…) and I want to highlight all the amazing food it has to offer.
Through Midwest Bloggers I've discovered a whole world of creative fashion bloggers who have the same goal with style, showing that Midwest style is chic and unique.  This inspired me to partner with some of my favorites for a fun, new segment called Fashion Fridays, where I will feature a fashion blogger and create a recipe inspired by the style.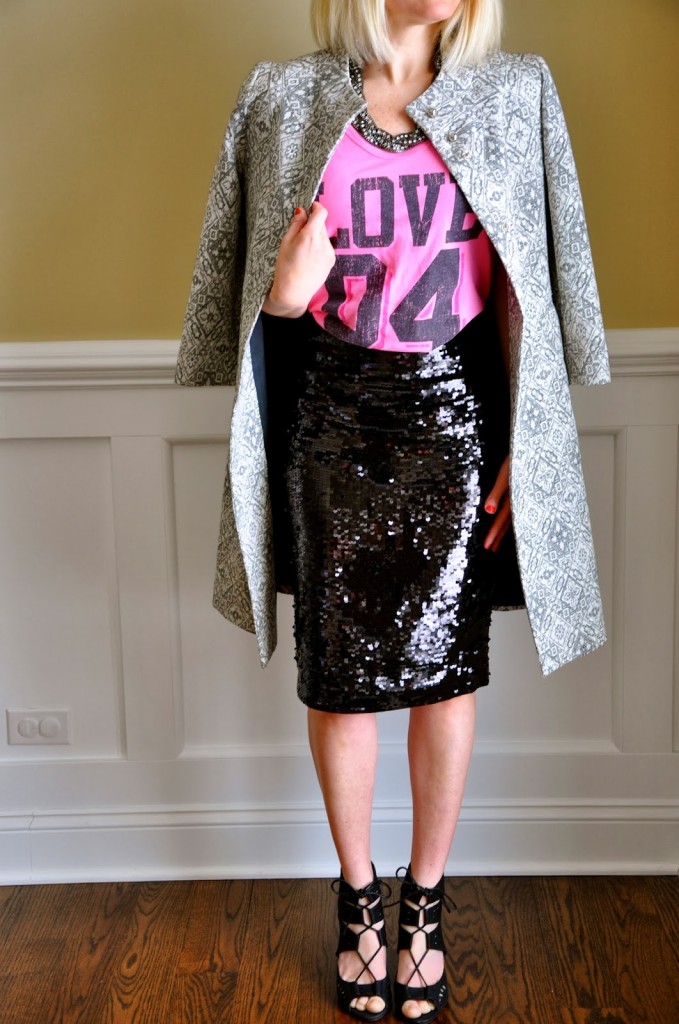 I'm starting with Johanna of 101 Things I Love.  I love that her style feels so posh, but still very wearable in everyday life.  And yes, I may be a little biased since she's a Chicago girl

  I was inspired by this Varsity Blues look to upgrade a typical game day food.  These soft pretzels still have a bread-like consistency, but are upgraded to dessert status with their light chocolate flavor and cream cheese frosting!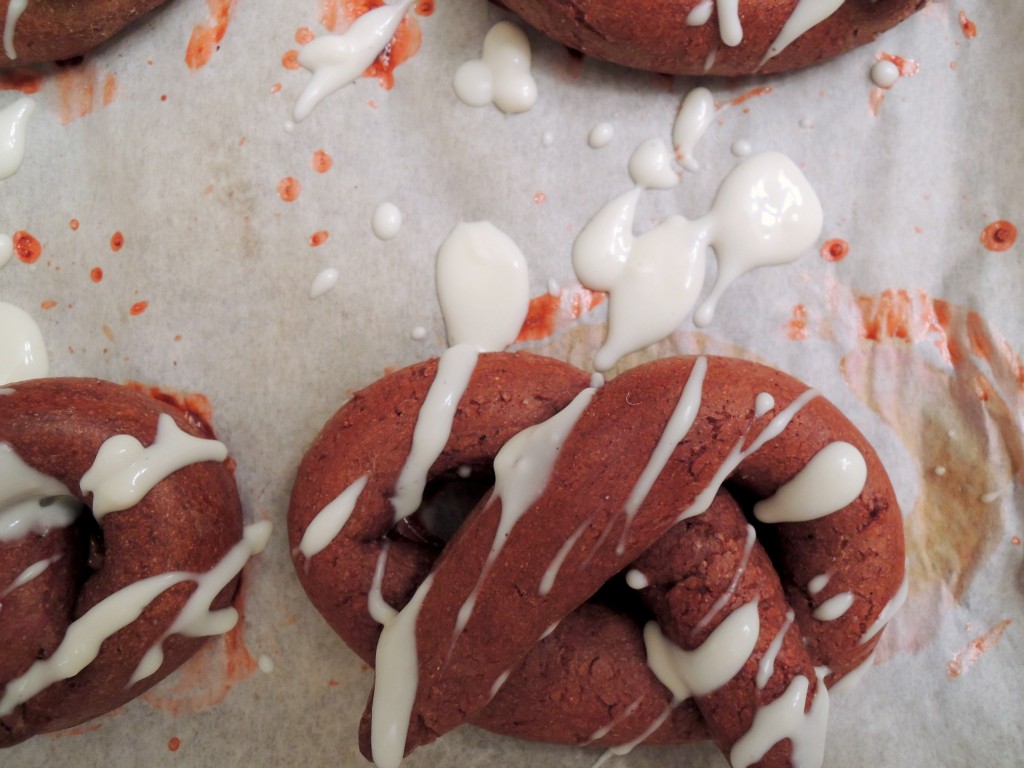 For the dough, I used a combination of whole wheat pastry flour and coconut flour.  I like coconut flour, because it is naturally sweet and moist, perfect for a sweet soft pretzel.  If you have a KitchenAid stand mixer, I HIGHLY recommend using it to make the dough.  I kneaded the first batch by hand, and the second time with the mixer was so much easier.
Summary: These red velvet soft pretzels are rich and chewy with just the right amount of sweetness!
Adapted from The Law Student's Wife
Ingredients
1 ½ cups hot water
3 tbsp. agave nectar
1 packet (2 ¼ tsp) rapid rise yeast
10 drops red food coloring, divided
2 cups whole wheat pastry flour
¼ cup unsweetened cocoa powder
1 tsp salt
2 tbsp. coconut oil
1 cup coconut flour
½ cup white chocolate chips
3 tbsp. liquid egg whites (or 2 egg whites)
2 oz reduced-fat cream cheese
2 tbsp. white chocolate chips
2 tbsp. unsweetened almond milk
Instructions
Fill a cup with hot water and mix in agave nectar and yeast. Set aside to become foamy.
In a large mixing bowl, combine whole wheat pastry flour, cocoa powder and salt.
Drop 5 red food coloring drops into the yeast mixture. Using a wooden spoon or stand mixer, mix the yeast mixture and coconut oil into the dry ingredients. Once the dough is wet and tacky, slowly start mixing in the coconut flour ¼ cup at a time, until combined. If using a stand mixer, switch to the dough hook when mixing in the coconut flour. Knead with the mixer for 5 minutes (or by hand for 7 minutes). Knead in the white chocolate chips.
Line 2 baking sheets with parchment paper. Divide the dough by hand into 12 balls. Taking the first ball, roll by hand into a ½-in by 14-in cord. Form into a pretzel shape (pictures above) and place on the baking sheet. Repeat with the remaining 11 pretzels. Cover both baking sheets with a dish towel, and allow the pretzels to rise for 1 hour.
Preheat the oven to 425 degrees F. Stir together the liquid egg whites and remaining 5 drops of red food coloring. Brush each pretzel with egg mixture and bake for 10 minutes.
To prepare the glaze, combine the cream cheese and chocolate chips in a microwave-safe bowl and microwave for 30 seconds, stir and heat again for 10 seconds. Stir in the almond milk, adding more milk if needed until a glaze forms. Remove the pretzels from the oven and drizzle glaze over each one. Enjoy!
Preparation time: 1 hour(s) 15 minute(s)
Cooking time: 10 minute(s)
Number of servings (yield): 12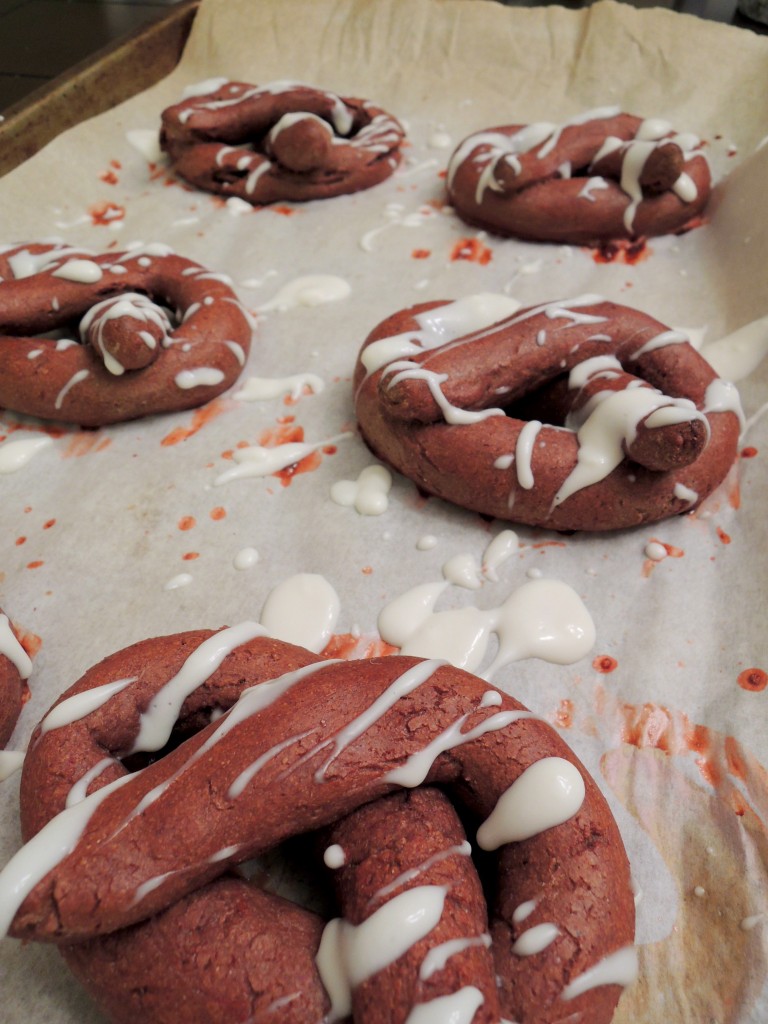 For more fashion inspiration, follow Johanna on Facebook | Instagram | Pinterest | Twitter
Are you a fashion blogger?  If you'd like your blog featured on Diet Deep Dish, send me a message at [email protected].  Looking forward to working with you!