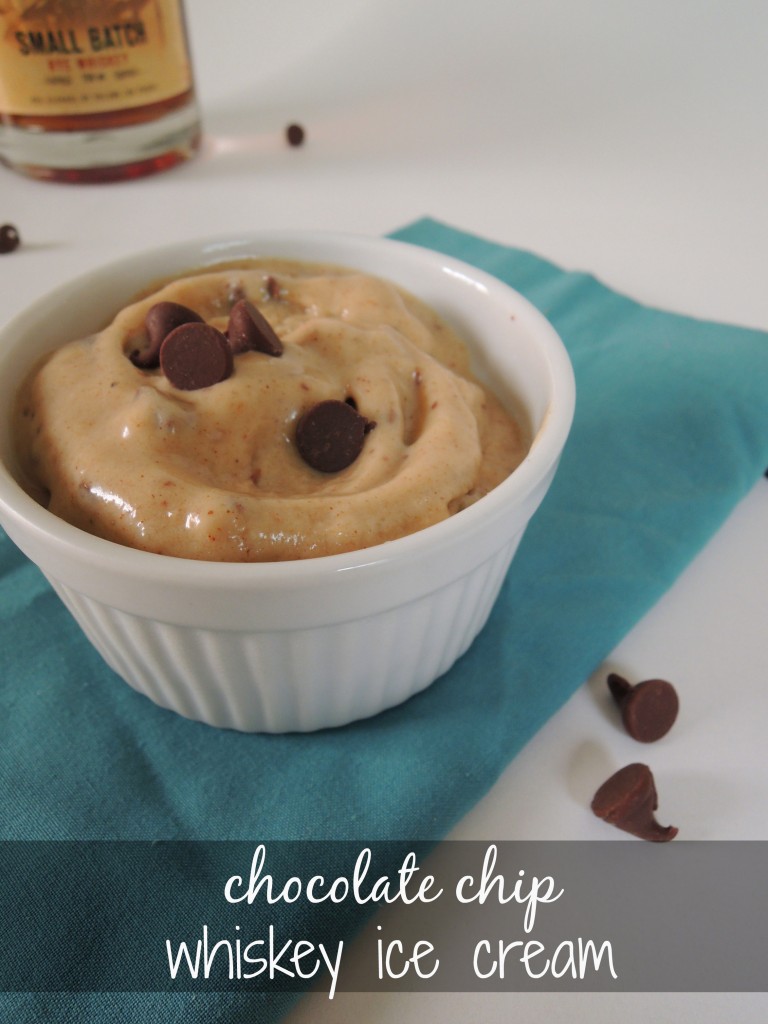 Oh hi, I thought that might get your attention! This dessert is deliciously sweet and creamy with just a little kick from the whiskey. It takes just seconds to prepare and is an easy single serving dessert or snack. And don't worry – you're not drinking alone… you're enjoying healthy banana ice cream!
I've been wanting to experiment with making banana "ice cream" for months now, but figured since I've seen it on so many blogs already, I needed to step it up. To create the base, simply peel and slice the bananas, then freeze for at least 1-2 hours. When you blend up the frozen banana pieces, they will come together to form a perfect creamy ice cream. In Milwaukee we have an amazing local ice cream shop, Purple Door, that sells whiskey ice cream. It is absolutely incredible! This past Valentine's Day Tim arrived home from work with Purple Door Whiskey ice cream in one hand and 2 turtle brownies in the other… *swoon*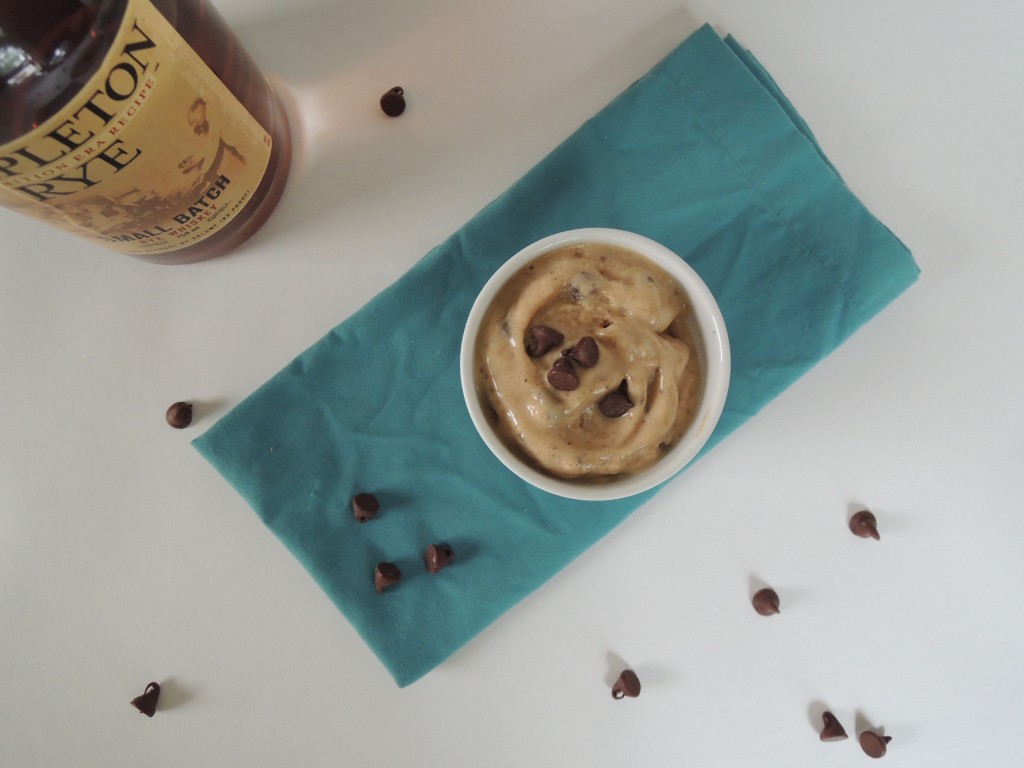 This month the Recipe Redux challenged its members to lighten-up a recipe that contains liquor (vodka sauce, bourbon chicken, etc.) Clearly I enjoy adding a splash of booze to my recipes as evidenced here and here. I was amazed at how easily this dish came together, and you will love how the whiskey really masks the banana flavor, so it tastes like real ice cream! I added some dark chocolate chips, but feel free to get creative. Other ideas include: white chocolate chips, a drizzle of caramel or fresh strawberries. Enjoy!
For more Recipe Redux recipes, check these out! And see below for the winner of the Coffee Giveaway!
Mushroom Meatball Hoagies with Eggplant Fries
Applesauce Cake with Almond Buttercream Frosting
Chocolate Chip Whiskey (Banana) Ice Cream
2014-07-20 13:17:47
Ingredients
3 large, ripe bananas
2 tbsp. almond butter (or nut butter of choice)
1 tbsp. whiskey
¼ tsp. vanilla extract
¼ tsp. ground cinnamon
Pinch of salt
2 tbsp. dark chocolate chips
Instructions
Peel and slice the bananas, then freeze until solid, at least 1-2 hours.
Remove the bananas from the freezer and allow to soften for about 10 minutes. This makes them much easier to blend.
Place all ingredients except the chocolate chips in a good quality blender or food processor.
Blend on low until ice cream forms, allowing the blender to "rest" every few seconds.
Once you have a creamy texture, add the chocolate chips and pulse until they are coarsely chopped. Scoop into 2 cups and garnish with a few extra chocolate chips. Enjoy!
Notes
Blending frozen bananas can be a lot for a blender. Make sure to cut the banana in small pieces, allow the frozen pieces to soften before blending and take breaks when blending.
Adapted from Pinch of Yum
Diet Deep Dish http://dietdeepdish.com/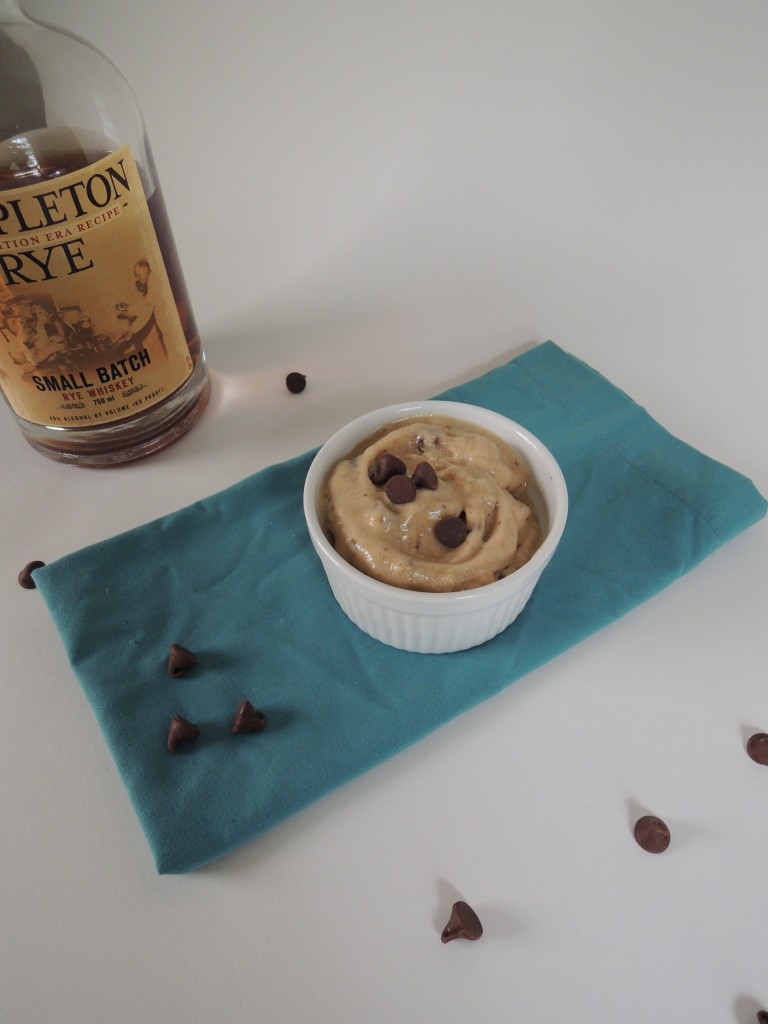 Thank you to everyone for entering the
Bad Ass Coffee Giveaway
! The randomly-selected winner is Laura! Laura, please email me at
[email protected]
with your address and watch for some delish coffee in the mail