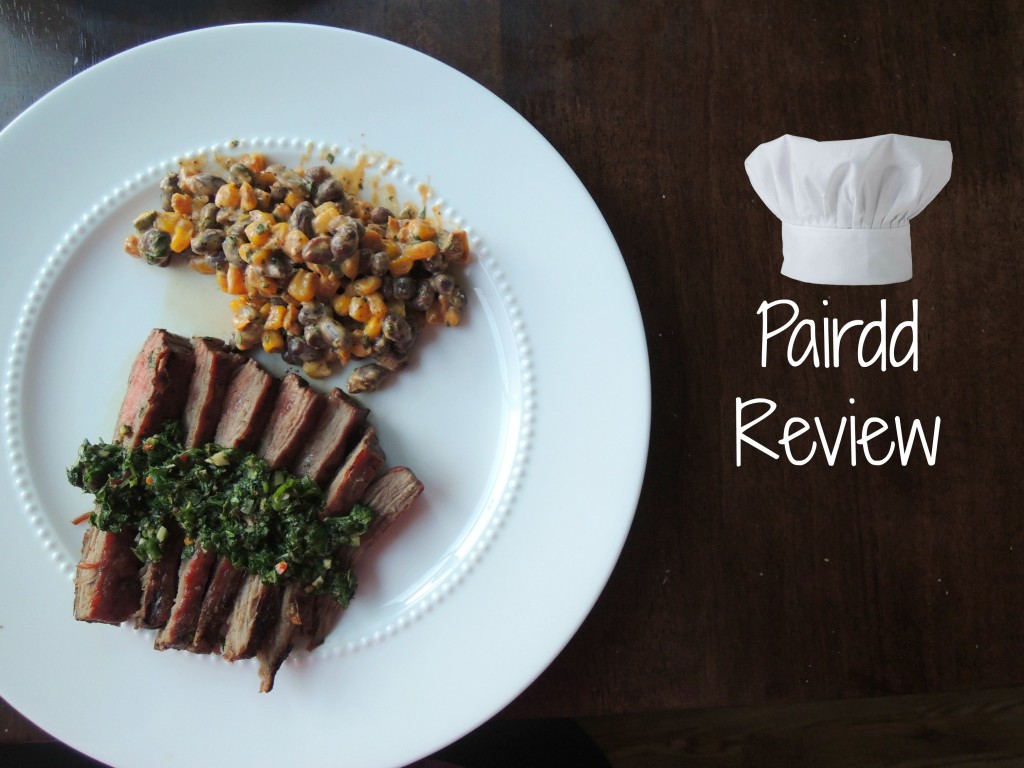 If you're anything like me, you love to cook, but could do without all the prep work… grocery shopping, measuring, chopping, peeling garlic (yuck). There's something so relaxing and satisfying about spending a sunny Sunday afternoon preparing food that I know will nourish me and my family. I've been curious about trying a cooking kit delivery service, because it seems like the best of both worlds – you're still cooking a great meal, but only focusing on the fun part. I reached out to Pairdd, a gluten-free cooking kit delivery service here in Wisconsin, and was thrilled when they sent me one of their latest dinners to try.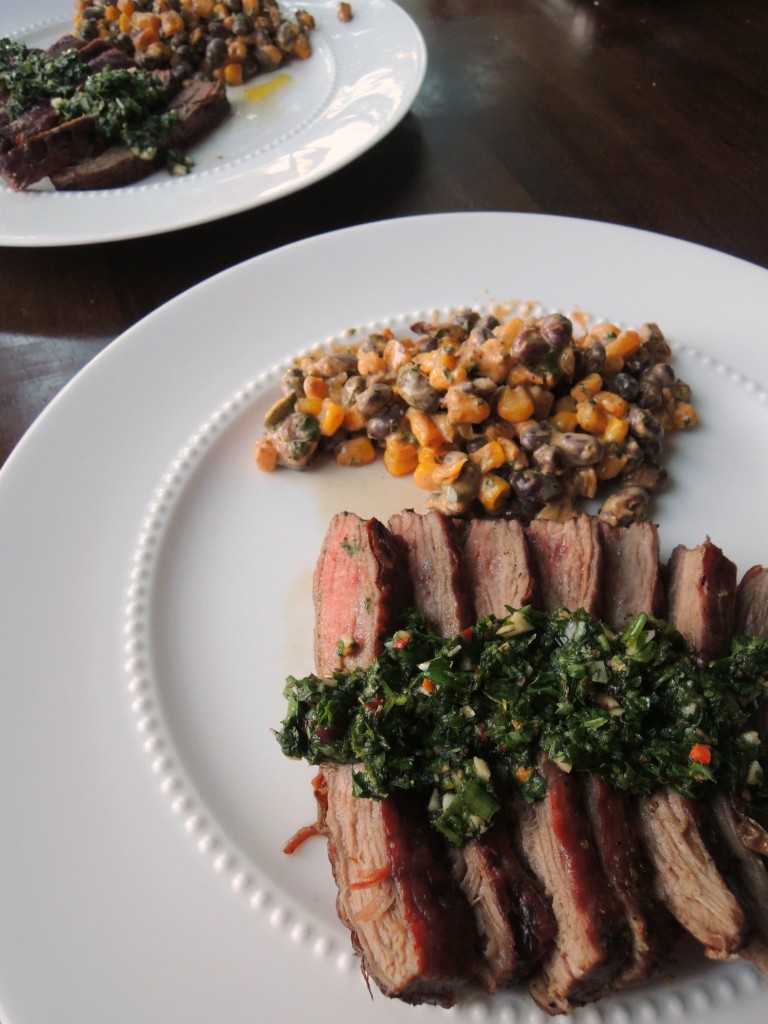 Pairdd takes all the fresh, measured ingredients needed to cook a gluten free meal for 2-4 people and delivers them straight to your door! The ingredients arrive in a special insulated bag with ice packs (and I love that they have a recycling program for the containers) and take 30-40 minutes to prepare.
Our Pairdd meal could not have come on a better day. I was exhausted from a long day at work, stressed (and feeling guilty) about picking Charlotte up late from daycare, and was way behind on a writing project. Tim was also working late, so once we put Charlotte to bed (I plan to keep her 7pm bedtime until she's 16 – it is so glorious), I poured myself a glass of wine and opened our Pairdd meal. We were given Flank Steak with Chimichurri . All the ingredients were cold and fresh when the package arrived.
I loved that the recipe card included the detailed instructions with pictures. From start to finish, I think it took me about 40 minutes to prepare, which kind of sounds like a lot for a weeknight, but it was so worth it! This was seriously a restaurant-worthy meal, so to be able to make it at home was amazing. Tim and I were both blown away by the quality, and I hope to continue to work with Pairdd and will be submitting a recipe for them to test!
Pairdd is available throughout Wisconsin and is currently offering your first week (2 meals) free - just pay $5 shipping! Click here to learn more!