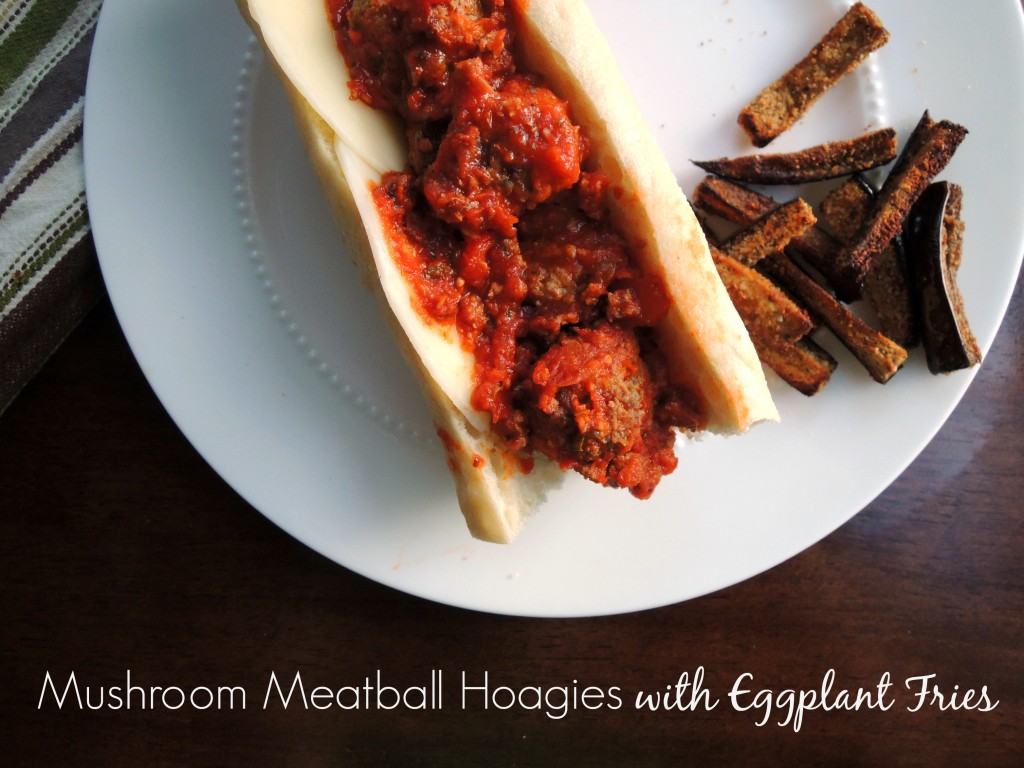 If you're looking for an easy, delicious way to sneak more vegetables into your diet, then these mushroom meatballs are for you! I have to admit, I've never even thought about replacing the meat in a dish with minced mushrooms, but it totally works! This month Recipe Redux members had the opportunity to join the Swap It or Top It contest sponsored by the Mushroom Council to create a recipe using the blendability technique - replacing some or all of a recipe's meat with mushrooms.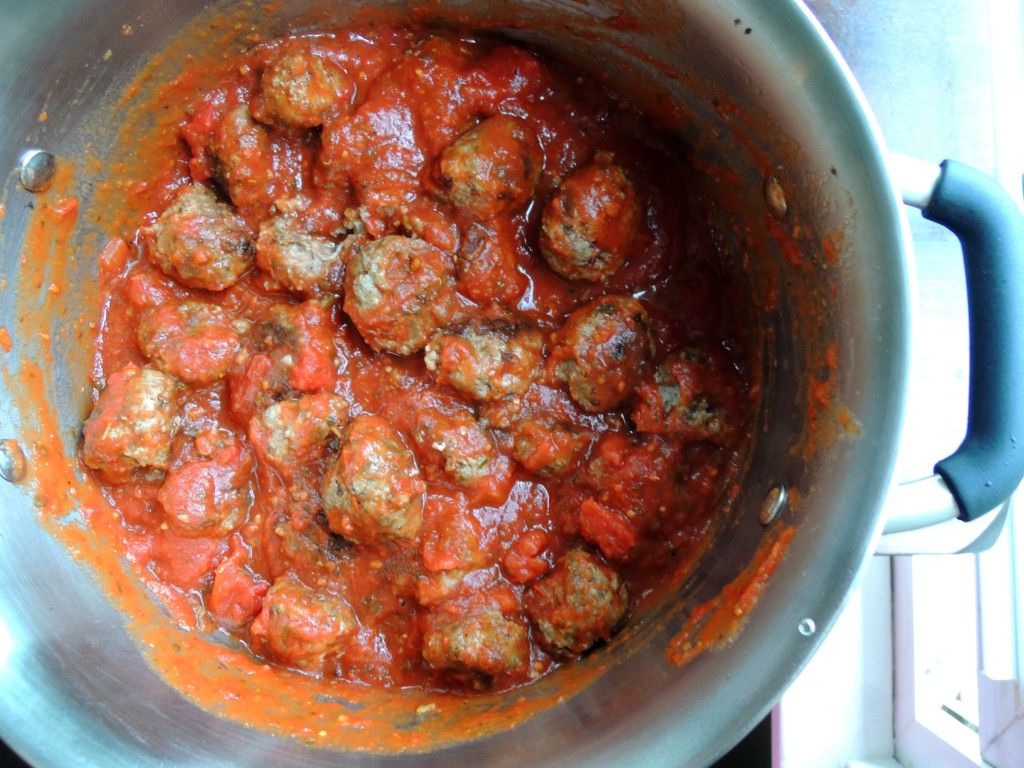 It's hard to believe that these meatballs are about 1/3 minced mushrooms. I knew I had struck gold when Charlotte gobbled down 4 of them before we'd even sat down for dinner. She chose to enjoy hers with strawberry yogurt poured over them. Now I can't get behind that, but she makes a great point in that these meatballs are incredibly versatile. They would be great on whole wheat pasta, spaghetti squash or pizza. You could also form them into larger patties for turkey burgers! Tonight we enjoyed them on crusty bread.
Whenever we have any kind of sandwich for dinner, we ALWAYS make sweet potato fries as a side. They will always be one of my favorites, but I wanted to change things up and incorporate more vegetables. I was concerned that eggplant could get too soft in the oven, but I was pleasantly surprised! These eggplant fries are perfectly crisp and delicious with a side of marinara sauce. No need to fry!
For more ideas for blending mushrooms into your meal, check out the links below!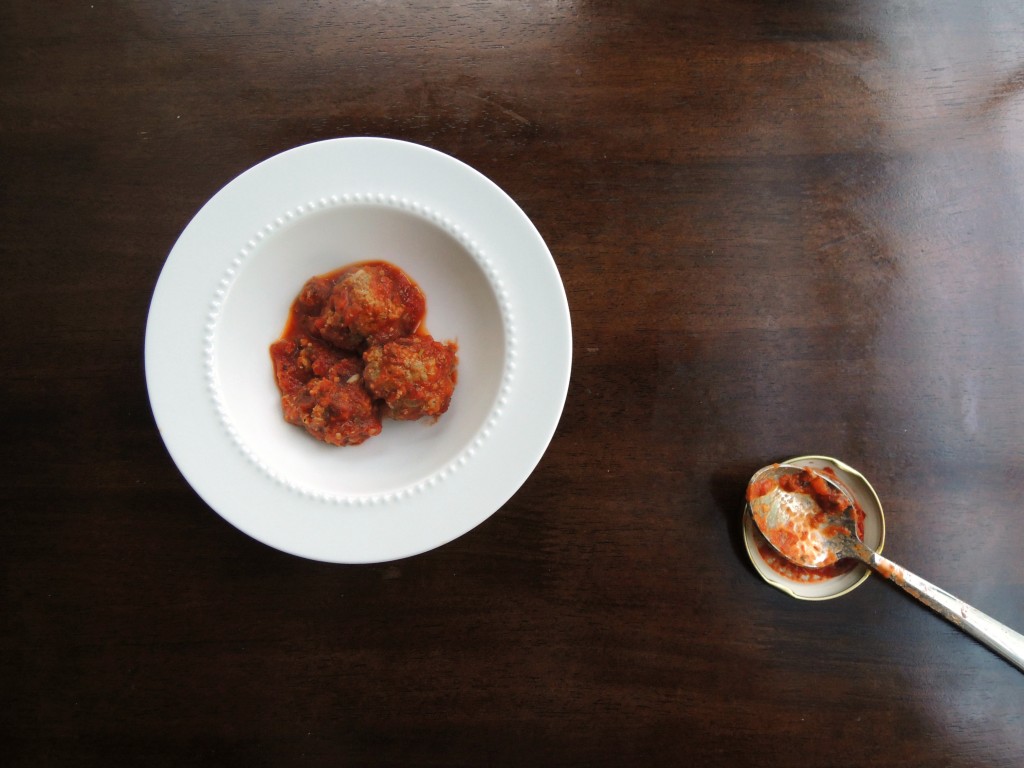 Mushroom Meatball Hoagies with Eggplant Fries
2014-06-10 05:46:05
Serves 8
For the meatballs
8 oz. cremini mushrooms (or mushrooms of choice)
2 tbsp. extra virgin olive oil, divided
1/2 medium red onion, diced
1 clove garlic, minced
1 lb. ground turkey
1 tsp. cumin
1 tsp. oregano
1 tsp. dried parsley
1 tbsp. plain nonfat Greek yogurt
1 tsp. Kosher salt
1/2 tsp. black pepper
1 jar marinara sauce
2 French baguettes
8 slices provolone cheese
For the fries
2 medium eggplants, cut into fry-size pieces
2 tbsp. extra virgin olive oil
2 tbsp. parmesan cheese
1 cup Italian-style bread crumbs
2 tsp. cumin
2 tsp. garlic salt
2 tsp. Italian seasoning
1 tsp. black pepper
For the meatballs
Place the mushrooms in a food processor or blender and pulse until finely minced. Set aside.
Heat 1 tbsp. olive oil in a skillet over medium heat and cook the onion until translucent and fragrant, about 5 minutes.
Add the garlic and mushroom and cook until the mushrooms are cooked through, about 5 additional minutes. Pour mixture into a bowl and place in the refrigerator to chill, about 5 minutes.
Place the turkey, cumin, oregano, parsley, Greek yogurt, salt, pepper and chilled mushroom mixture in a bowl and gently combine with your hands.
Form into approximately 30 medium meatballs. Each meatball will be about 1.5 inches in diameter. The smaller the meatball, the quicker they will cook.
Heat 1 tbsp. olive oil in a large saucepan over low to medium heat. Working in batches, place the meatballs in the saucepan leaving room between each meatball. Be careful not to overcrowd the pan.
Gently cook the meatballs, turning frequently so they get light brown on all sides. If they are not turning light brown, turn the heat up slightly.
Pour the marinara sauce into a large saucepan and heat over low heat. Place the meatballs in the sauce and simmer 15 minutes or longer if needed. The longer they simmer, the more they will soak up the sauce.
Slice the baguettes open, and then divide each into 4 sandwiches (8 total). Place 3-4 meatballs in each baguette piece and cover with a slice of provolone cheese.
For the fries
Spread fries onto 2 aluminum foil-lined baking sheets. Sprinkle with olive oil and toss with cheese, bread crumbs, cumin, garlic salt, Italian seasoning and pepper.
Bake at 425 degrees F for 15-20 minutes, until crisp. Serve with meatball hoagies & enjoy!
Notes
When making this meal, I'd recommend cooking the meatballs first, as they take more "hands-on" time. While they're simmering in the sauce, prepare the eggplant fries. You'll want to serve the fries immediately after taking them out of the oven to avoid them losing their crisp.
Adapted from Simply Recipes
Diet Deep Dish http://dietdeepdish.com/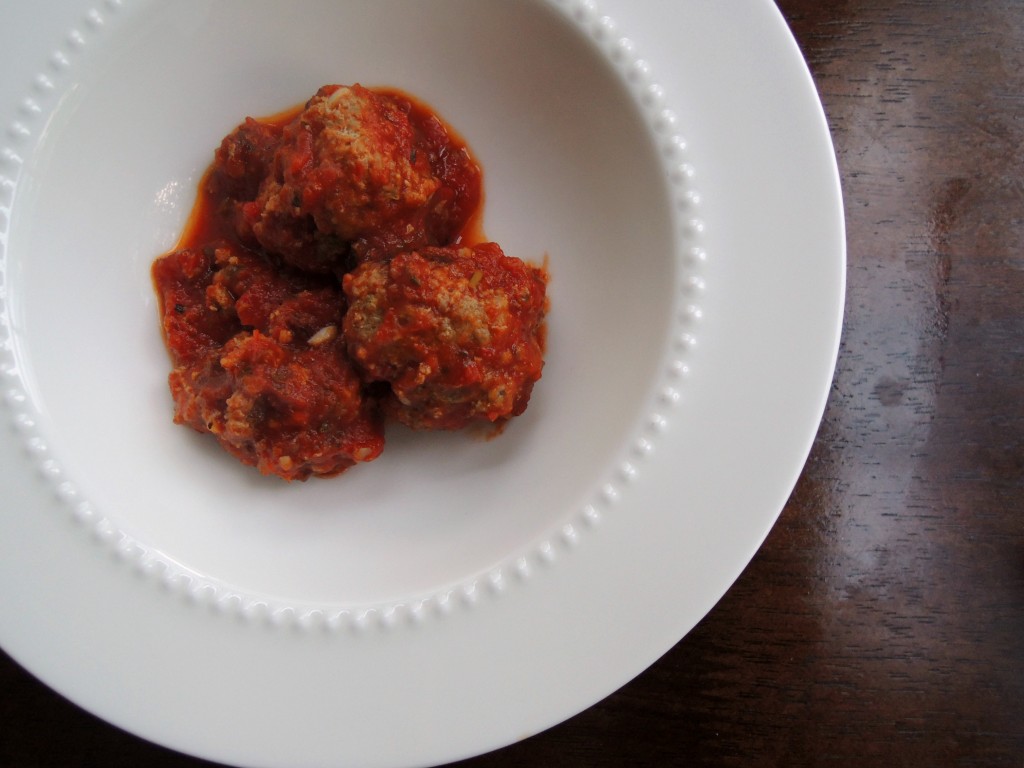 This page contains affiliate links - All sales support Diet Deep Dish