The only meal I love more than breakfast is brunch.  A brunch always feels celebratory.  You get to combine delicious breakfast food with sleeping in, and there is no judgment if you decide to sweeten your coffee with Bailey's instead of stevia…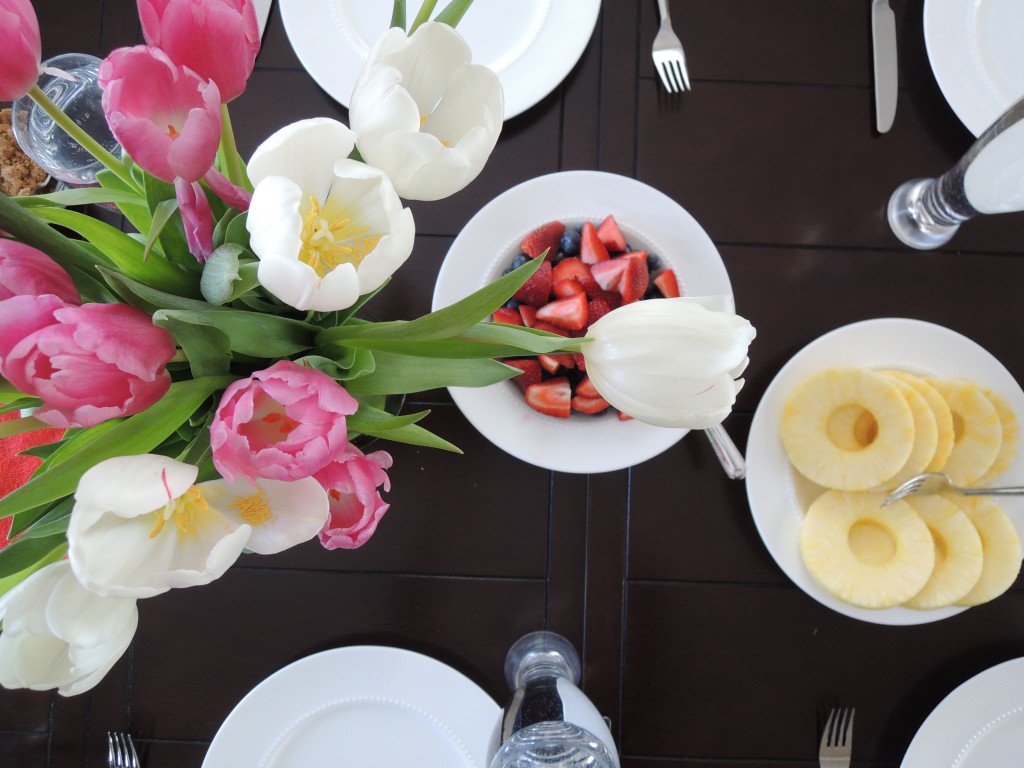 This peach blueberry baked oatmeal recipe is a beautiful, easy dish that makes the perfect centerpiece for your next brunch.  Serve with fresh fruit and turkey sausage for a light and satisfying meal.  It also wouldn't hurt to throw in some mimosas -  Cheers!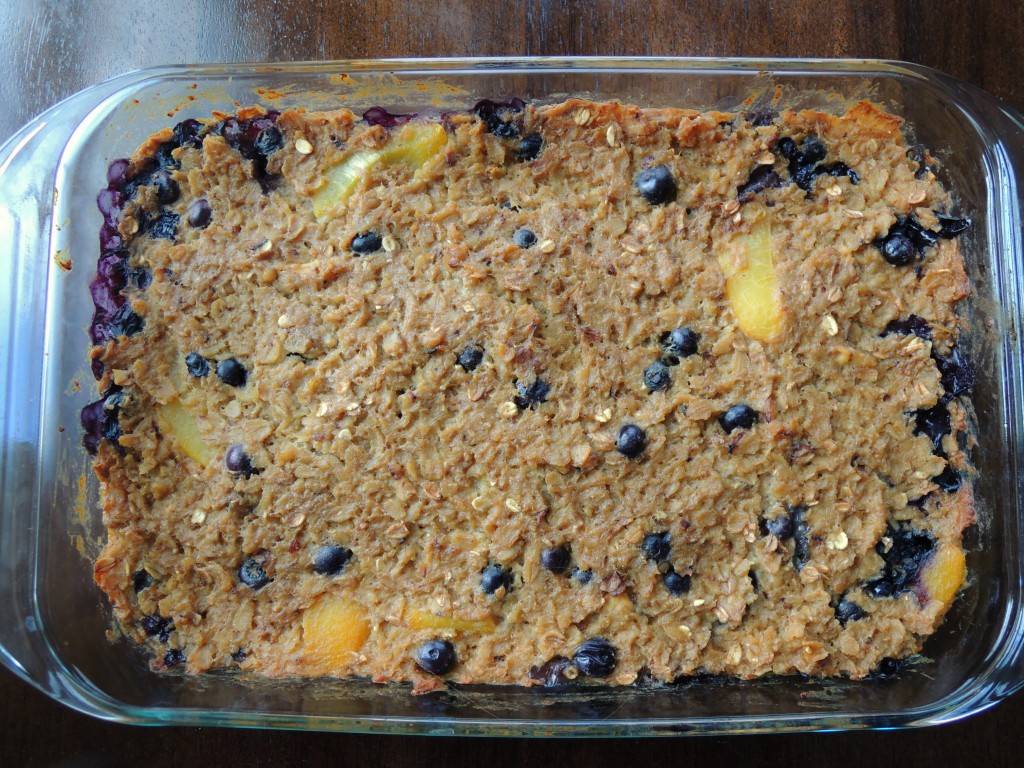 Peach Blueberry Baked Oatmeal
Inspired by the Chancery Restaurant
Yields 12 servings
Ingredients
3 cups old-fashioned rolled oats
6 cups unsweetened almond milk (or milk of choice)
1/2 cup pure maple syrup
1/4 cup Agave nectar
1 tsp salt
2 eggs + 1 egg white, beaten
1 cup fresh or frozen blueberries (plus extra for garnish)
1 cup fresh or frozen sliced peaches
Preparation
Combine oats, milk, maple syrup, Agave nectar, salt and eggs in a large pot.  Simmer over medium heat until thickened, about 15-20 minutes.
Remove from heat and stir in blueberries and peaches.  Pour mixture into a greased 13×9 in baking pan and bake at 350 degrees F for 35 minutes, or until set.
After removing from oven, let sit for at least 5 minutes and slice into 12 squares.  Enjoy!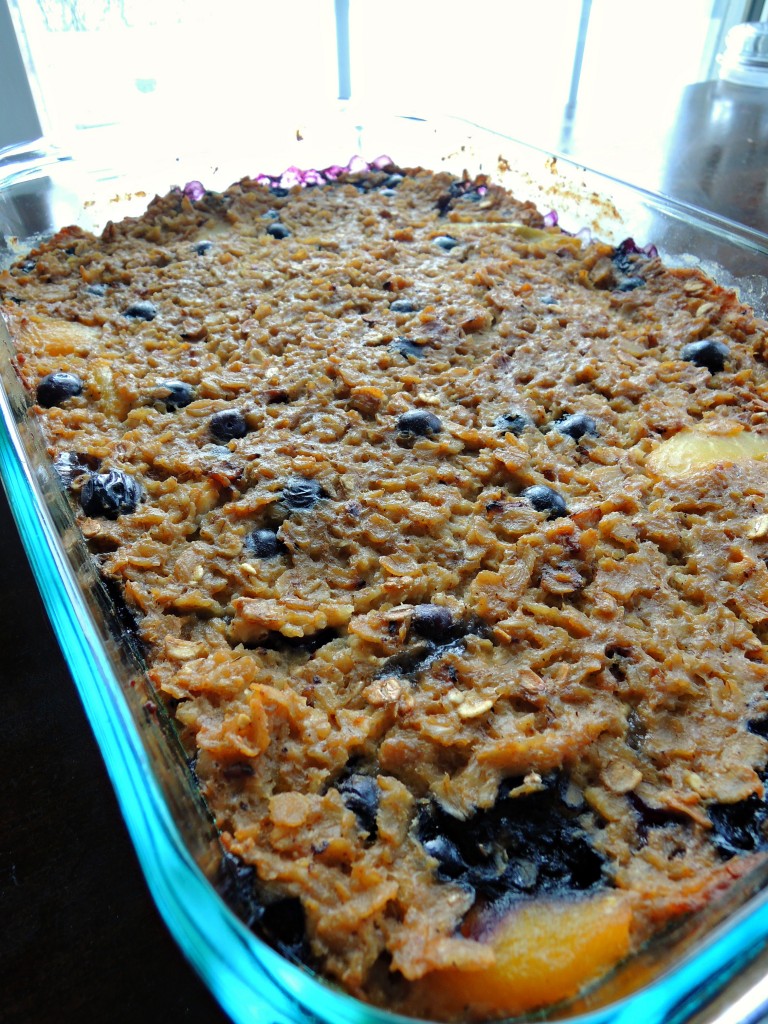 Have you signed up for your free ebook yet?