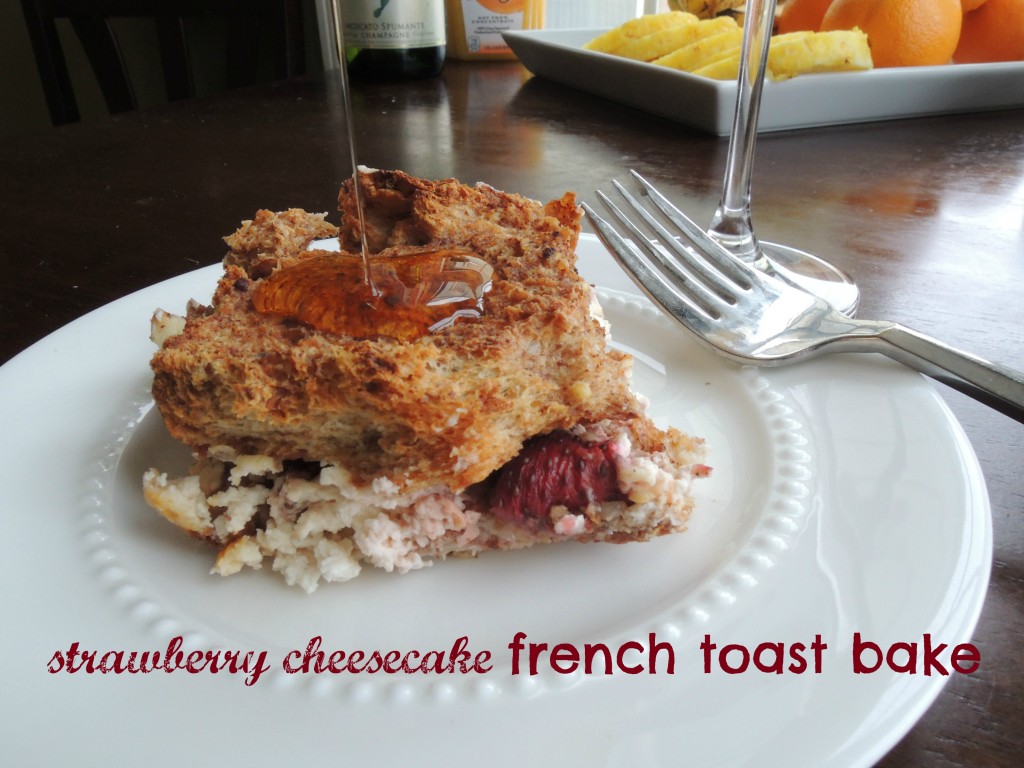 Happy New Year!  I hope everyone's year is off to a great start!  I didn't quite make it to midnight last night.  On the up side, I woke up this morning feeling great with plenty of energy to make a New Years brunch!
This strawberry cheesecake French toast bake is easy to assemble the night before, and the whole grains keep you full.  Perfect for a cold January morning!
We served it with vanilla Greek yogurt, granola and fresh fruit.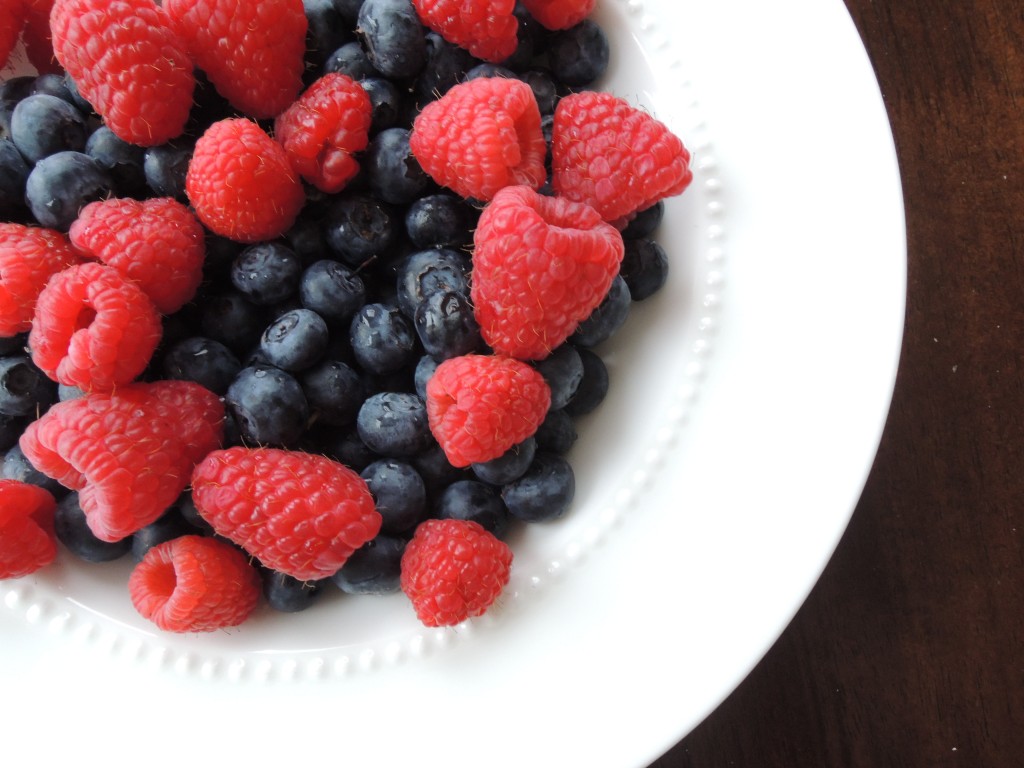 The bread and granola are from one of my favorite bakeries, City Market.  Everything there is amazing, and I'm planning to try to recreate their granola for a future post.  Stay tuned!
Strawberry Cheesecake French Toast Bake
Yields 12 servings
Ingredients
1 loaf whole grain bread, cut into 1 inch slices
1 pint strawberries, sliced
1 (8 oz) block reduced-fat cream cheese
1/2 tsp salt
2 tsp cinnamon
6 packets natural Stevia
3 cups almond milk (or milk of choice)
1/2 cup plain Greek yogurt
1/2 cup egg whites
2 tsp vanilla extract
Maple syrup if needed (this dish is pretty sweet without it)
Preparation
Grease a 9×13 in pan and arrange half the bread slices in a tightly-packed layer.  Sprinkle the strawberries and cream cheese over the first layer.
Arrange the other half of bread slices over the strawberries and cream cheese.  I like to keep an extra slice of bread to fill in the gaps.
Whisk together the remaining ingredients and pour over the bread slices.  Cover tightly with plastic wrap and place in the refrigerator overnight.
In the morning, preheat the oven to 400 degrees F and bake for 35-40 minutes.  Enjoy!