So I had some serious food blogger envy last weekend when my instagram feed was suddenly bombarded with pictures of colorful, organic food and beautiful restaurants from BlogHerFood 2014. It was definitely inspiring to see all the bloggers coming together, and I'm already getting excited for the Healthy Living Summit this September!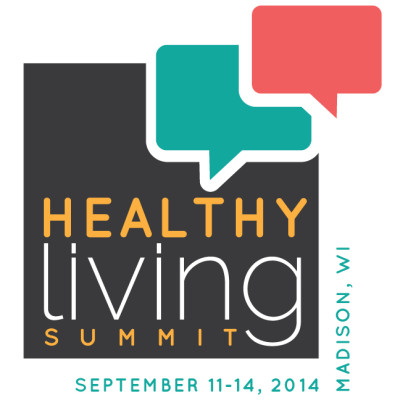 I am BEYOND excited to announce that I will be presenting at this year's Healthy Living Summit in Madison, WI!!! I will be leading Yoga for Bloggers - here is the entire 2014 agenda. To start preparing, I'm bringing you a list of my healthy essentials for traveling, especially to a conference. Am I missing anything? Please leave me a message below!
When packing, my first thought is always snacks.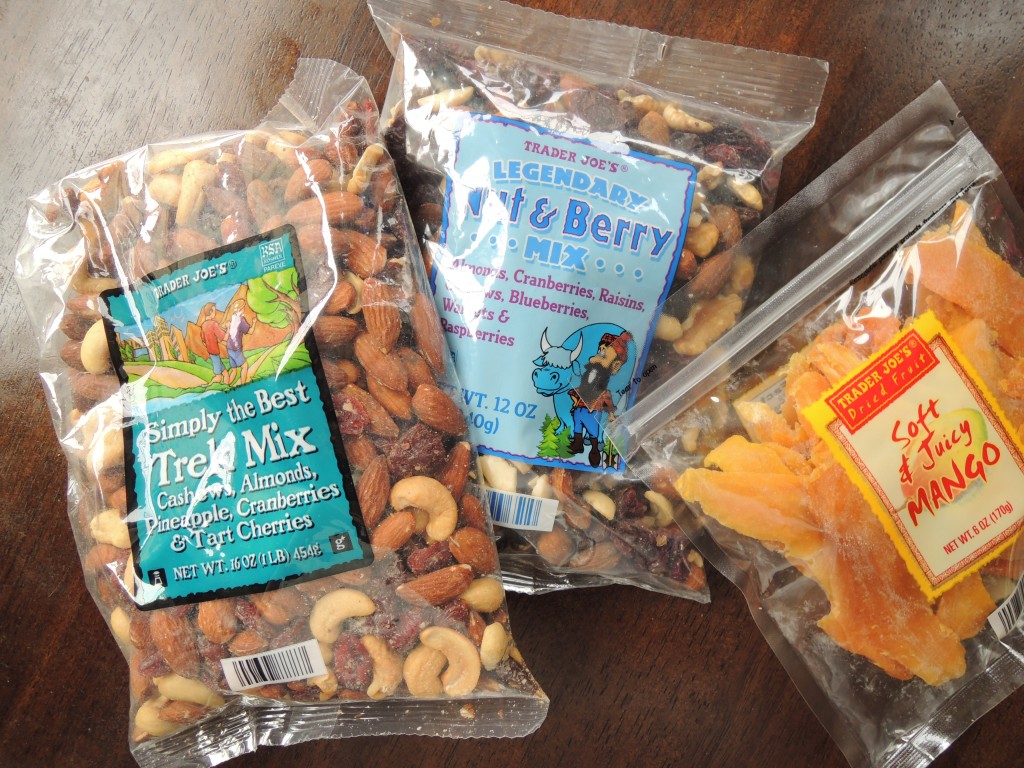 When I'm traveling, I like to hit Trader Joe's the day before I leave to stock up on some essentials. Trail mix, dried fruit, granola bars and whole wheat pretzels are all great options that easily fit in your carry-on.
Bringing breakfast foods along ensures a quick, healthy (& cheap!) breakfast while you're away. I recently visited the new bakery at Colectivo Coffee, Troubadour Bakery. It is amazing, and the raisin walnut bread is out-of-this-world! I also love packing a couple bananas and individual bags of trail mix.
Since I'll be attending my first blogger conference this year, I decided to invest in some business cards. I reached out to Zazzle, because of their beautiful, whimsical designs, and they very kindly sent me a 100-pack to get me started.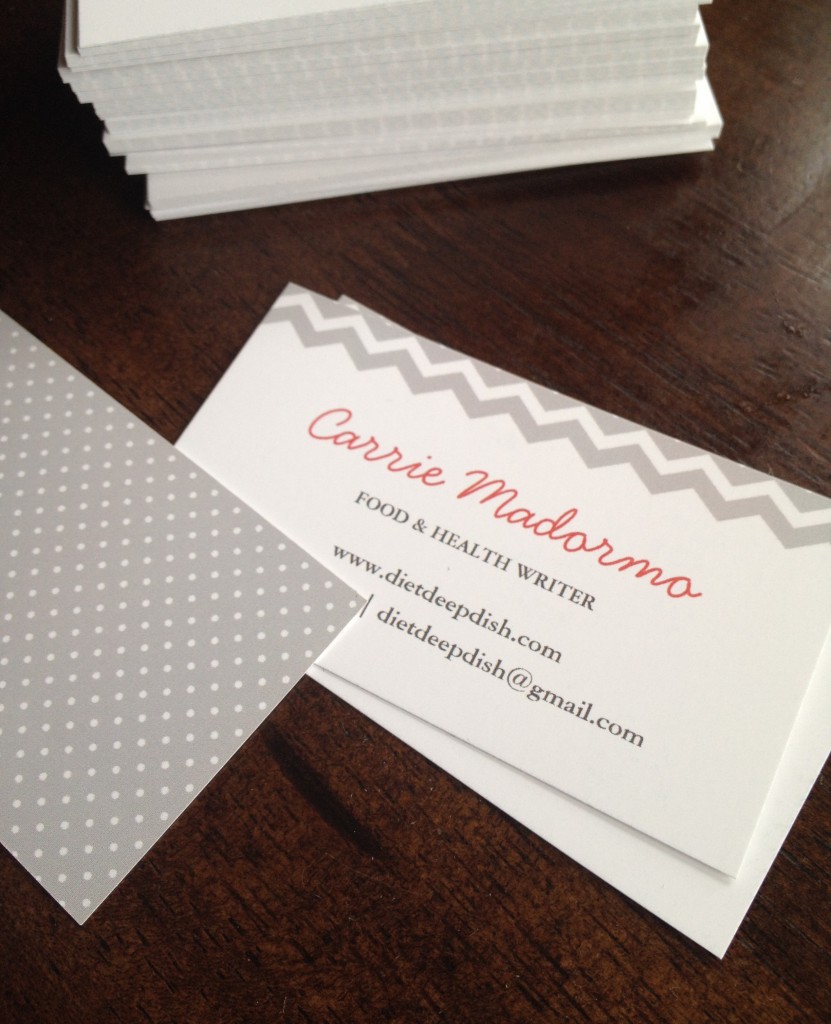 I'm not sure if working in a hospital has done this to me or just getting sick way too much once Charlotte started daycare, so I've become a bit of a germophobe. I don't go anywhere without my hand sanitizer and Airborne. I'm usually pretty skeptical of any supplements not regulated by the FDA. I'm not sure if blasting your body with Vitamin C actually wards off illness or if it's just placebo effect, but I don't care - it (usually) works!! Also, pack an empty water bottle - there are always plenty of drinking fountains once you pass security.
Finally, you'll want to grab something fun to read on the plane. On my last trip, I packed my all-time favorite magazine, Women's Health and my new obsession, Thrive: The Third Metric to Redefining Success and Creating a Life of Well-Being, Wisdom, and Wonder


by Arianna Huffington. It's inspiring to read about a powerful woman who doesn't apologize for putting her own wellbeing and the wellbeing of her family before her work.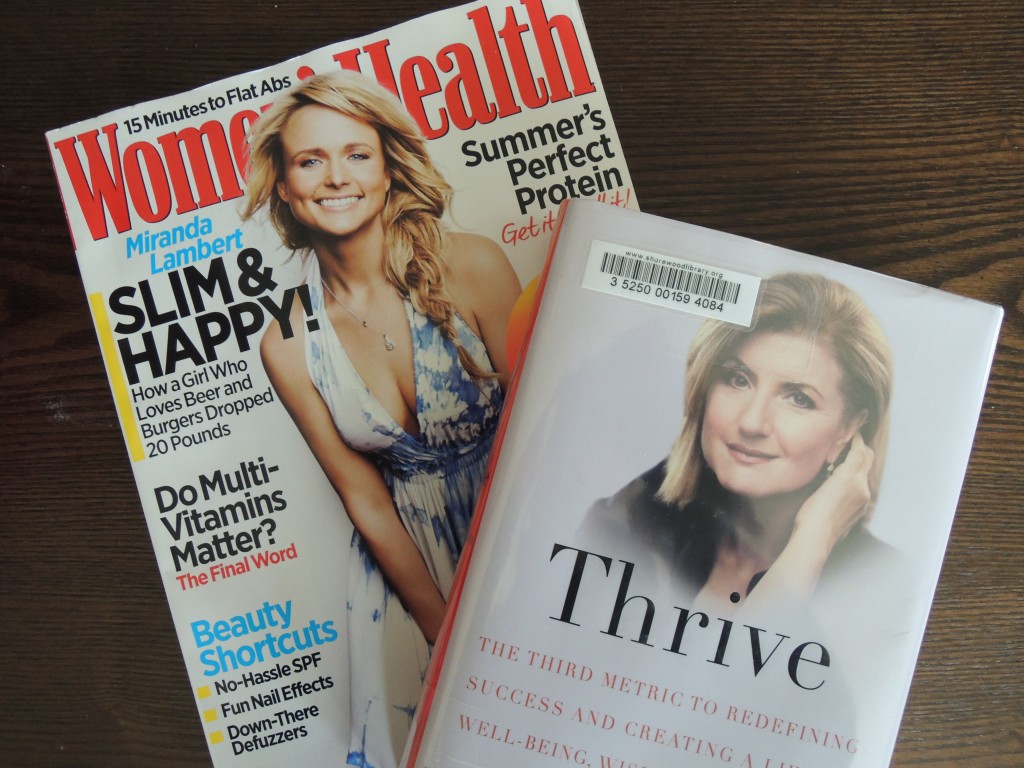 I hope this list was helpful and you have some fabulous vacations coming this summer! Stop back on Friday for an amazing Blueberry Cheesecake shake recipe…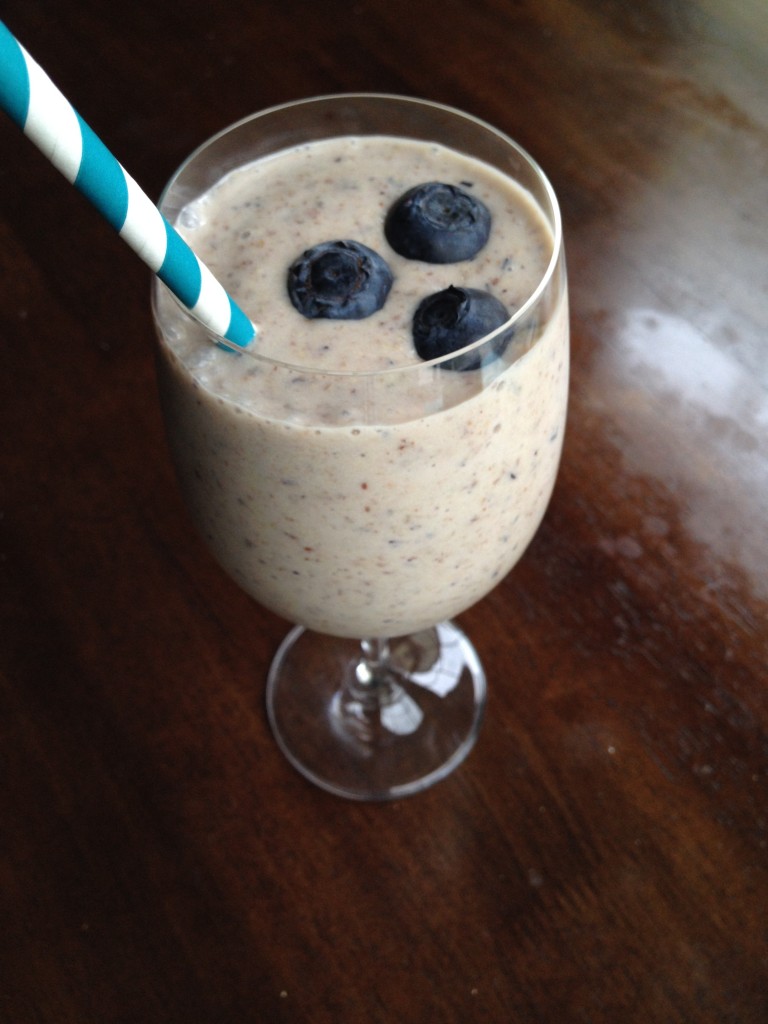 This post contains affiliate links. As always, all opinions are my own. Any commission earned is used to make Diet Deep Dish even better! I appreciate your support!