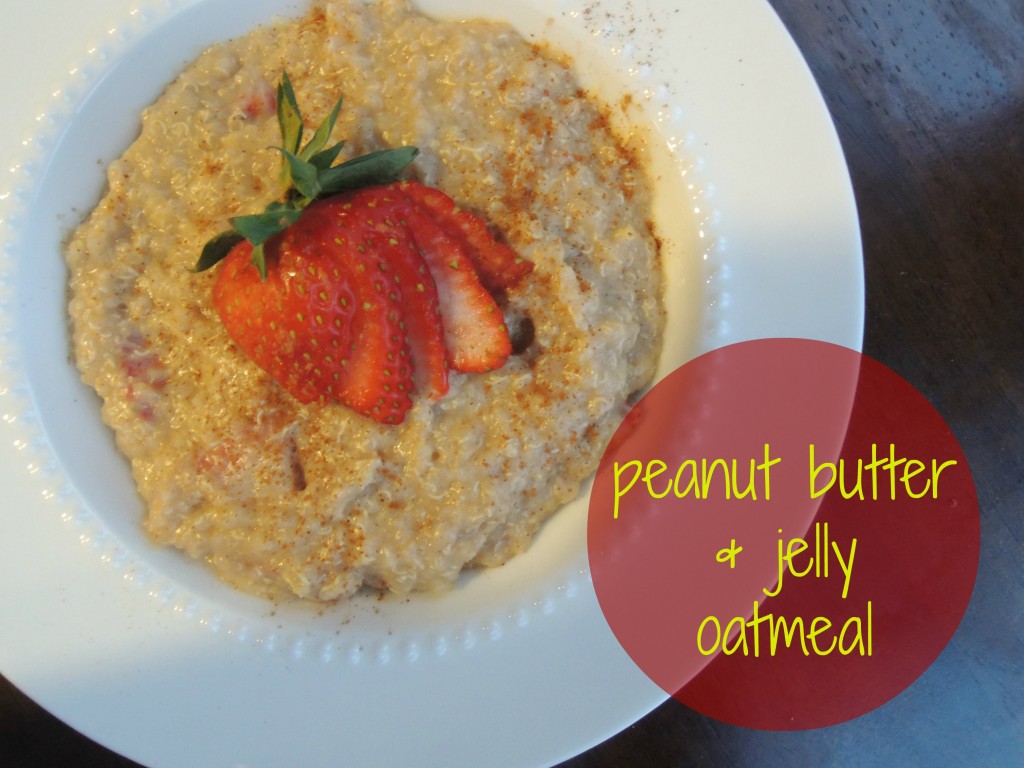 If you have a snow day tomorrow, this is the perfect sweet breakfast to warm up with!  You will get the satisfying taste of peanut butter and jelly without the added sugar.  I used quinoa flakes instead of oatmeal, but oatmeal would also work.  I like quinoa in the morning, because it has the protein to keep you full until lunch!
Peanut Butter and Jelly Oatmeal
Yields 2 servings
Ingredients
2/3 cup quinoa flakes
1 cup water
1/4 tsp salt
1 packet powdered stevia
2 tbsp. natural peanut butter
2/3 cup sliced strawberries
Dash of cinnamon
Preparation
Combine quinoa flakes, water and salt in a small pot and bring to a boil.  Cover and simmer for 15 minutes or until water is absorbed.
Remove quinoa mixture from heat and stir in the remaining ingredients.  Divide into 2 bowls and serve.  Enjoy!