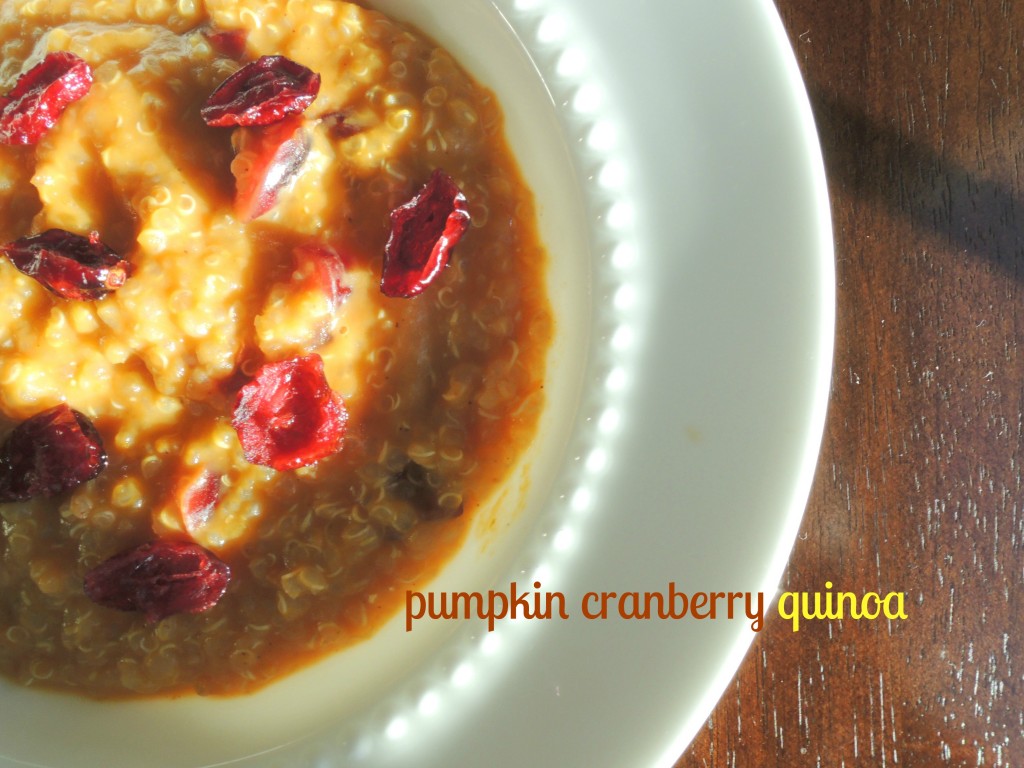 Looking for a way to get protein in the morning without having to cook eggs?  This fall quinoa recipe can be made ahead of time and microwaved on busy mornings.
Pumpkin Cranberry Quinoa
Adapted from Chocolate Covered Katie
4 servings
Ingredients
 1 cup raw quinoa, rinsed
1 tsp salt
2 1/2 cups water
2 cups milk (I used Almond)
1 (15 oz) can pumpkin puree
1/4 cup agave nectar
1/4 cup dried cranberries
1 tsp cinnamon
1 tsp pumpkin pie spice (optional)
Preparation
Mix raw quinoa with water and salt and heat to a boil.  Once boiling, cover and reduce heat to simmer for about 20 minutes.
Once the water is absorbed add the remaining ingredients and continue to cook for 20-25 minutes.  The mixture will resemble oatmeal when ready.
Enjoy or divide into 4 servings and refrigerate until ready.