These roasted red bell peppers could not be easier to prepare and add fantastic flavor to just about any dish!  I have been trying to prep our food for the week on Sundays.  I love being able to take my time and really enjoy cooking, rather than trying to fit it in after work.  Roasting a few red peppers for the week is a staple in our house, because they are so versatile!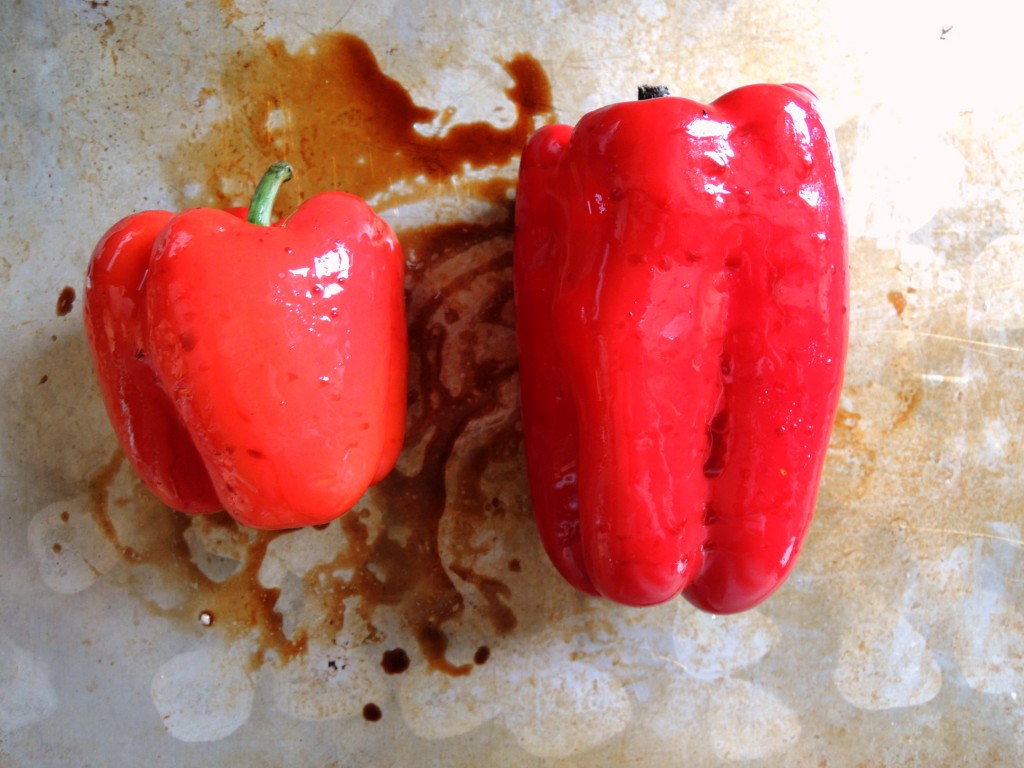 Here are just a few ideas:
Top your

pizza

with roasted red peppers and eggplant

Slice and scramble with eggs, spinach and goat cheese

Chop and mix into turkey burgers with feta cheese

Make bruschetta with crusty bread and parmesan cheese

Add to a BLT or other lunch sandwich
Summary: These lightly sweet roasted red peppers are the perfect topping for pizza, salad or an omelet!
Ingredients
2 red bell peppers
1 tbsp. extra virgin olive oil
1 tsp. balsamic vinegar
Salt and pepper to taste
Instructions
Coat the bell peppers with olive oil and balsamic vinegar.
Place on a baking sheet and sprinkle with salt and pepper.
Preheat oven to 450 degrees F and roast for 25 minutes, until skin becomes wrinkled. Once cool enough to handle, peel off skin and cut out core.  Enjoy!
Preparation time: 5 minute(s)
Cooking time: 25 minute(s)
Number of servings (yield): 4