Happy Spring!  In addition to sunny days and wind speeds under 30 mph, I'm excited for spring produce!  One of my favorites is asparagus.  This sesame roasted asparagus takes less than 5 minutes to prep and is even better the next day - perfect for a quick weeknight side or an easy Easter dish!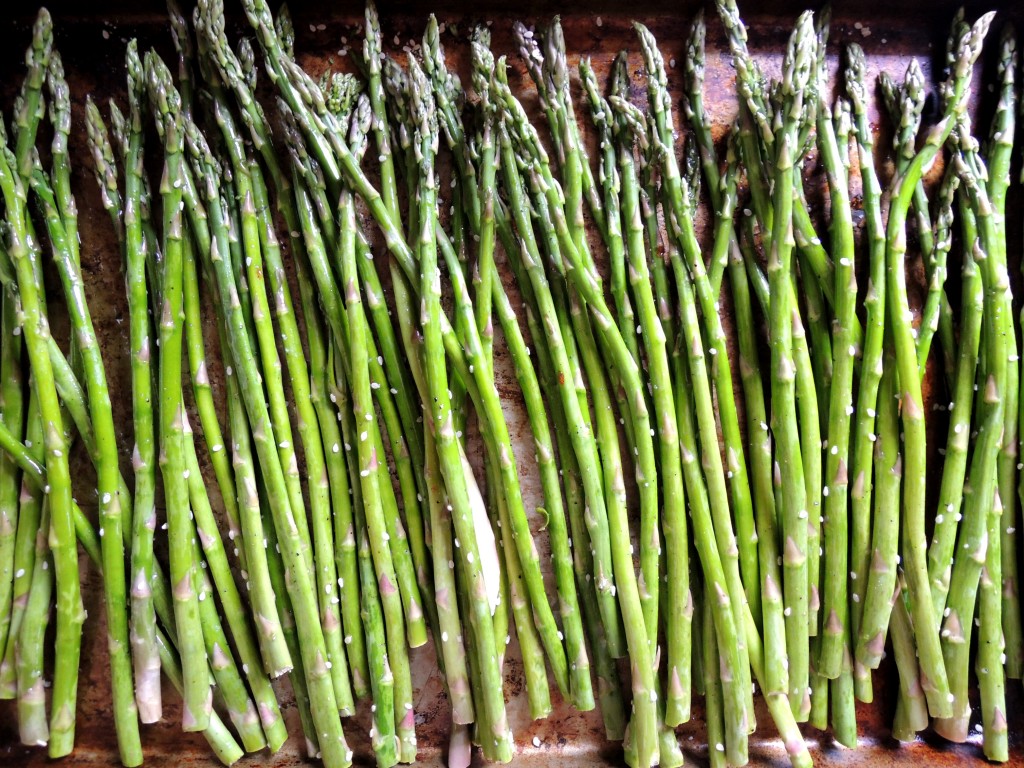 When choosing asparagus spears, the thicker the better - they will hold up to the high cooking temperature better.
This sesame roasted asparagus would be perfect with grilled chicken or an egg dish at brunch!
Summary: This roasted asparagus has a light sesame flavor and perfectly tender texture!
Ingredients
1 bunch asparagus
2 tbsp. extra virgin olive oil
2 tsp. toasted sesame oil
1 tbsp. sesame seeds
Salt and pepper to taste
Instructions
Place the asparagus on an aluminum foil lined baking sheet. Toss with remaining ingredients.
Preheat oven to 425 degrees F and roast for 15-20 minutes.
Preparation time: 5 minute(s)
Cooking time: 20 minute(s)