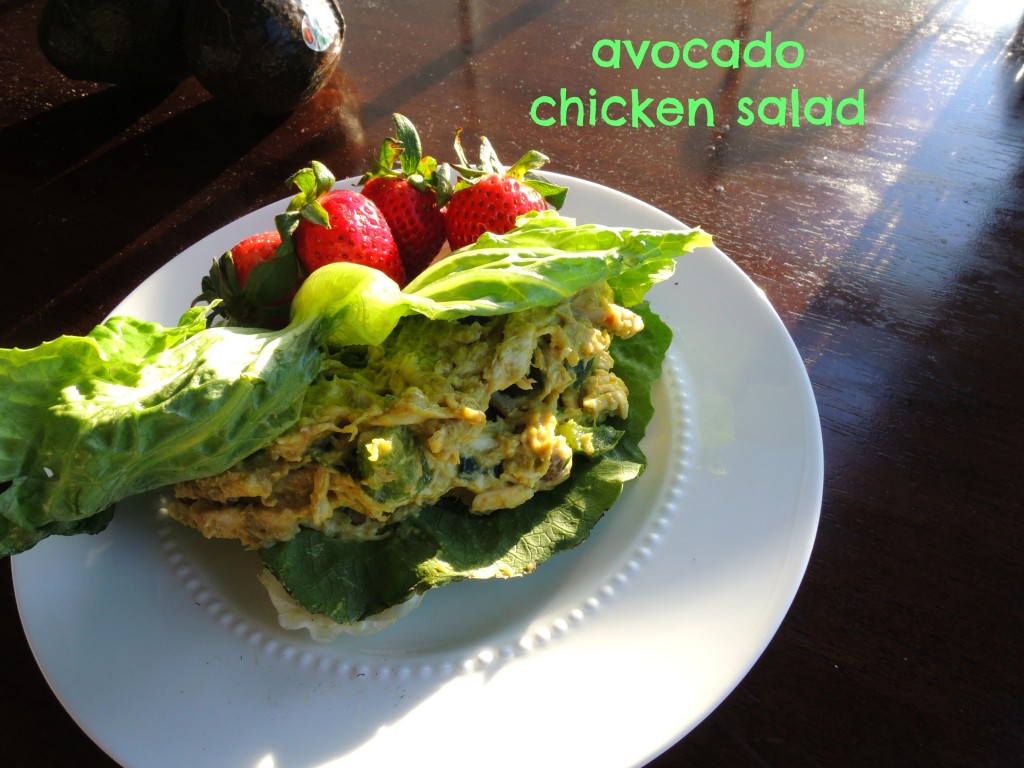 Feeling bored with your weekday lunch? This avocado chicken salad is the answer! You can easily whip this up on Sunday and enjoy it all week. I added raisins and curry to spice it up, but the recipe can easily be modified to fit your taste. To keep it easy, buy a rotisserie chicken and use half for a dinner and half for this chicken salad!
Avocado Chicken Salad
Ingredients
2 cups cooked, shredded chicken
1 avocado, mashed
1/4 cup plain Greek yogurt
1/4 cup sliced green onions
1/4 cup diced green bell pepper
1/4 cup raisins
1 tsp curry powder
1 tsp turmeric
1 tsp cumin
Salt and pepper to taste
Preparation
In a medium bowl, mix together all ingredients except the chicken.
Fold in the shredded chicken and toss to coat. Serve on whole grain bread or wrapped in lettuce. Enjoy!
This post contains affiliate links - All sales support Diet Deep Dish
Whole Life Challenge Check-In
3 weeks down! It has actually flown by! I'm definitely noticing some changes. I no longer feel like I need a carb with dinner. In the past, I would always have bread with chili or soup, but now I don't even think about it.
I still have some low point days, but I'm no longer stressing about that. Last week at Pizza Man, I lost all 5 nutrition points and it was SO worth it!
Here are some things that are keeping me motivated:
For more WLC updates and recipes, check the Whole Life Challenge section!