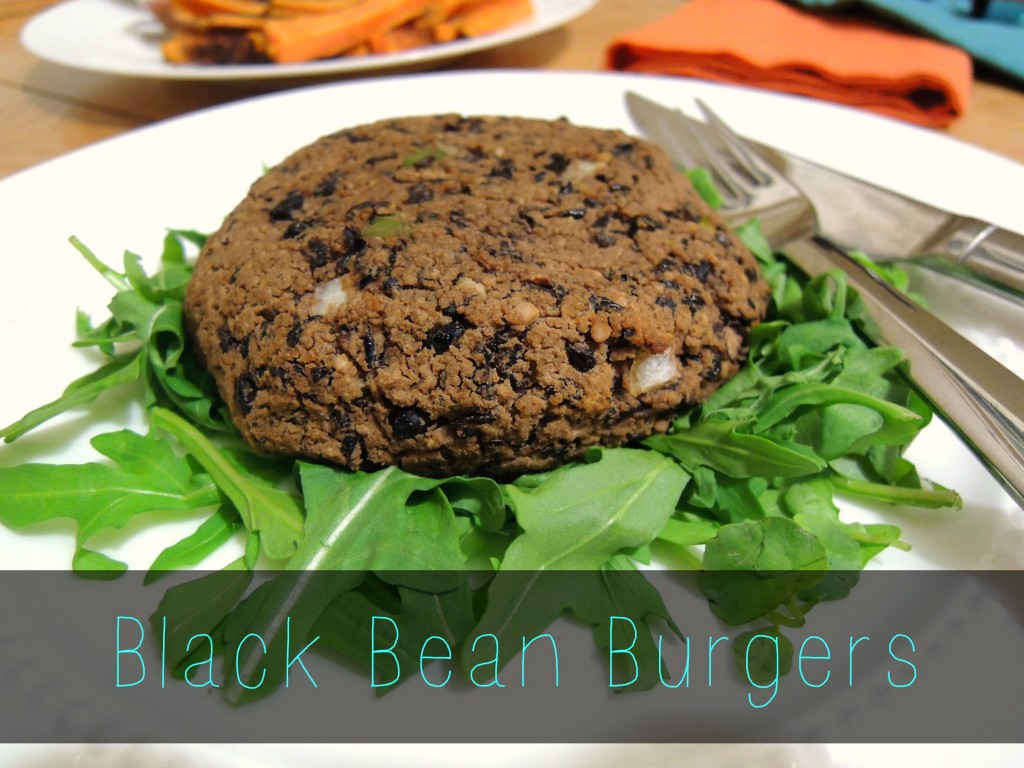 Sunday nights can be kind of a downer.  In our house they usually consist of us packing lunches, getting ready for work and daycare, and realizing that we really didn't accomplish nearly as much as we'd planned during the weekend.  That is why I love these black bean burgers.  They are the perfect comfort food, while still helping us start the week on a healthy foot.  They are easy to make and oh so satisfying, making them the perfect Sunday dinner.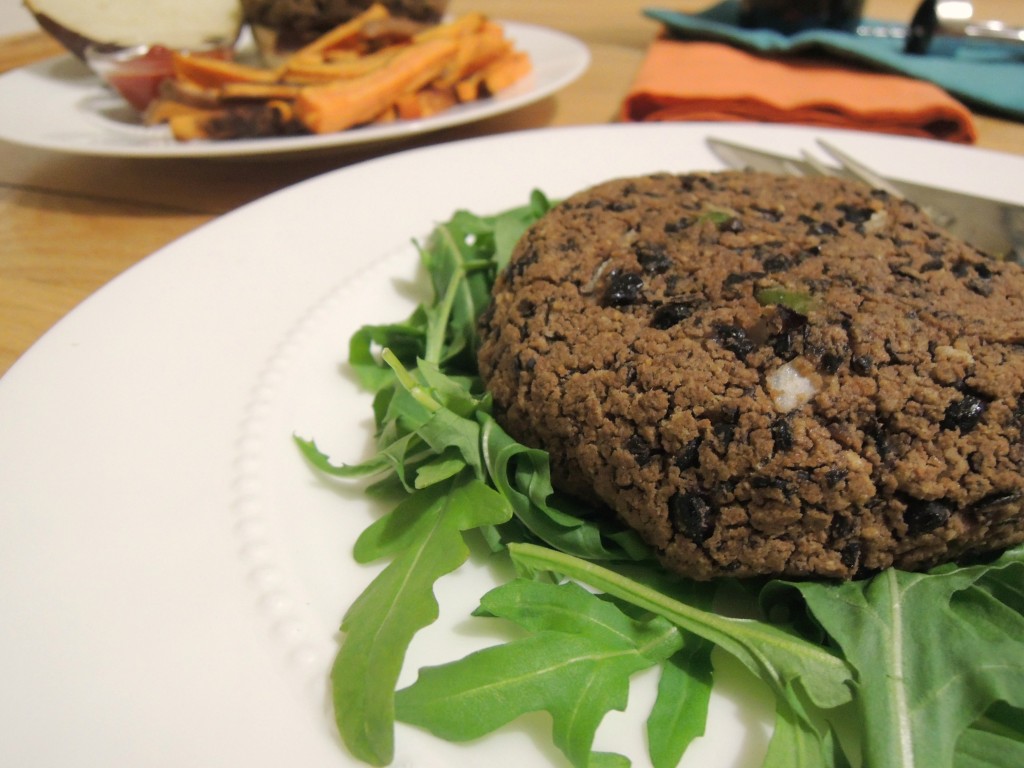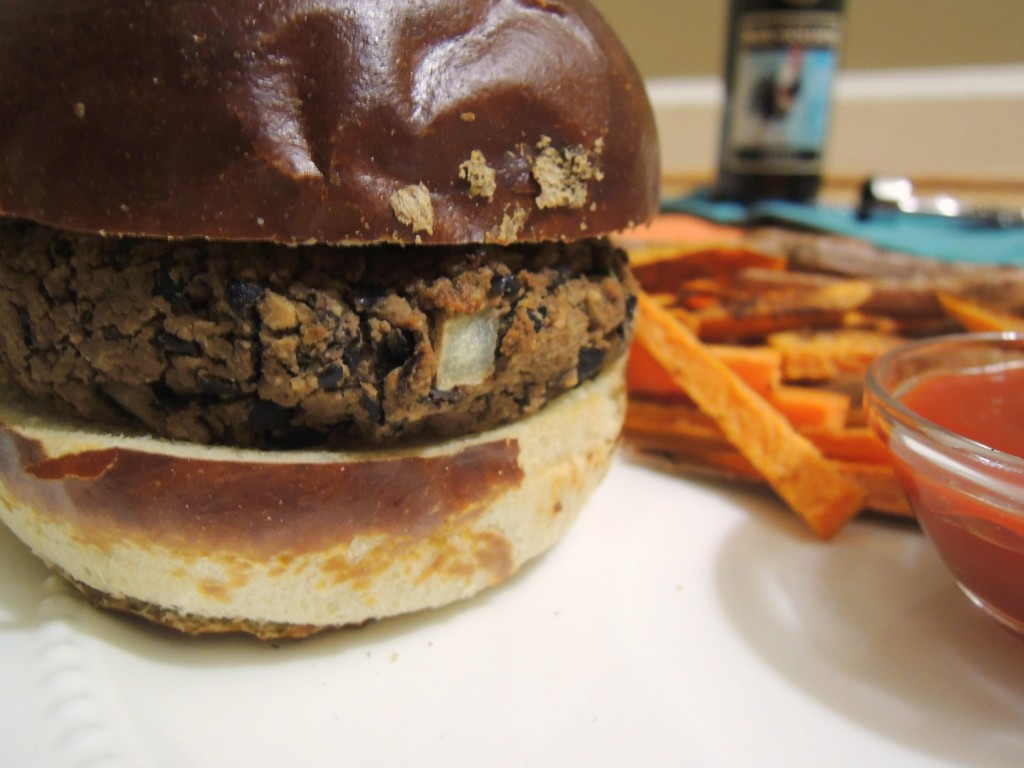 Full disclosure: another reason I love these burgers is because this is Tim's recipe.  Usually when these are on the menu for dinner, Tim is in the kitchen cooking while I sit on the couch watching a terrible Bravo show.  Regardless, this dinner is so good it may even make you look forward to Sunday nights!  It's also quick enough to make any day of the week.  Serve with a side of sweet potato fries and enjoy!
Start by crushing the beans with a potato masher - or old pint glass

  Then mix all ingredients by hand and form into 4 patties.  If making ahead of time, simply place the 4 uncooked patties on a baking sheet and place in the refrigerator until ready to cook.
Black Bean Burgers
Adapted from Allrecipes.com
Yields 4 (huge!) burgers
Ingredients
1 large (1 lb 13 oz) can of black beans, drained and rinsed
1/3 cup chopped green pepper
1/4 cup chopped onion
1 egg
1 tbsp. cumin
2 tbsp. barbeque sauce
2 tsp Worcestershire sauce
1 cup whole wheat bread crumbs
salt and pepper to taste
Serve on hamburger buns or on a bed of arugula.  Top with ketchup, barbeque sauce, mashed avocado, salsa… the possibilities are endless!
Preparation
Place the black beans in a large bowl and mash until thick and pasty.
 Add the remaining ingredients and mix by hand.  If the mixture is too soft to form into patties, add 1 tbsp. of bread crumbs at a time until ready.
Form into 4 patties and place on an aluminum foil-lined baking sheet.  Bake at 375 degrees F for 30 minutes.  Enjoy!
Craving more vegetarian meals this time of year?  Stay tuned for my Friday Fish Fry series starting this Friday with Crispy Oven-Fried Cod!  And for more non-meat dinner ideas…
Wisconsin Cauliflower Mac and Cheese
Eggplant and Roasted Red Pepper Pizza