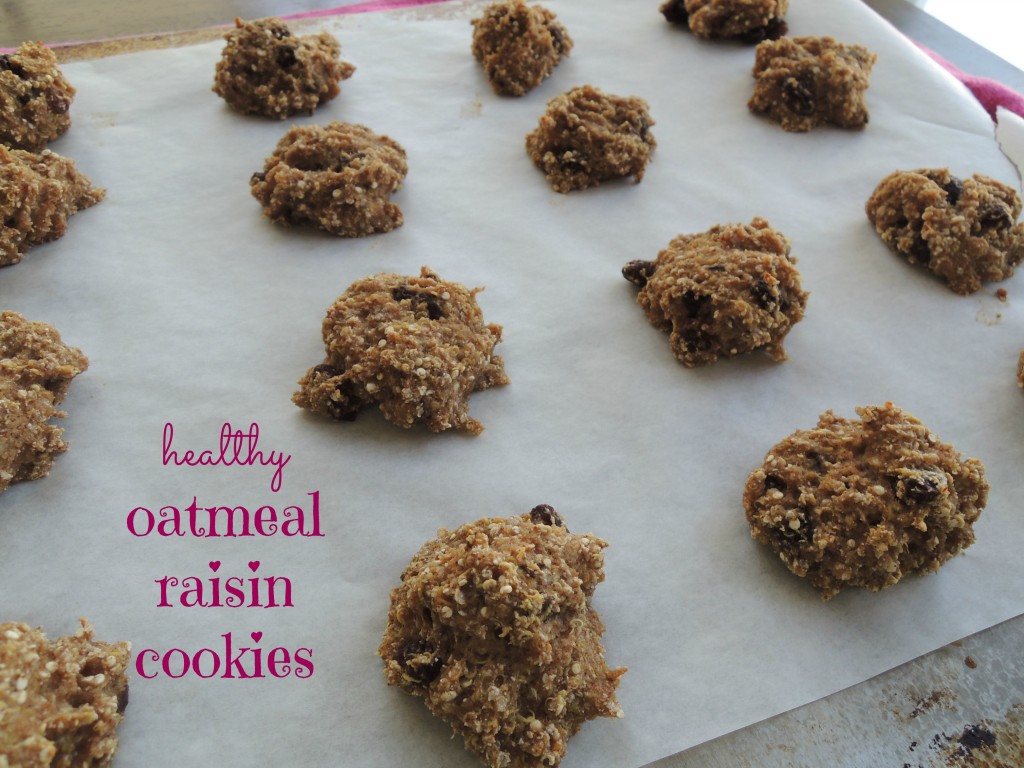 These easy, 4-ingredient cookies are perfect for a quick dessert or even breakfast!  Whip up a batch today and enjoy all week!
The base of these cookies is mashed bananas and oatmeal (or quinoa flakes).  I added raisins and cinnamon, but feel free to play around with the recipe.  Some other ideas for ingredients: chocolate chips, walnuts, pecans, sliced almonds, craisins… Let me know what you come up with!
Healthy Oatmeal Raisin Cookies
Yields 16 cookies
Ingredients
2 ripe, mashed bananas
1 cup quinoa flakes (or oatmeal)
1/3 cup raisins
1 tsp cinnamon
Preparation
Stir all ingredients together.  Drop heaping tablespoons onto a parchment paper-lined baking sheet.
Bake at 350 degrees F for 15 minutes.  Enjoy!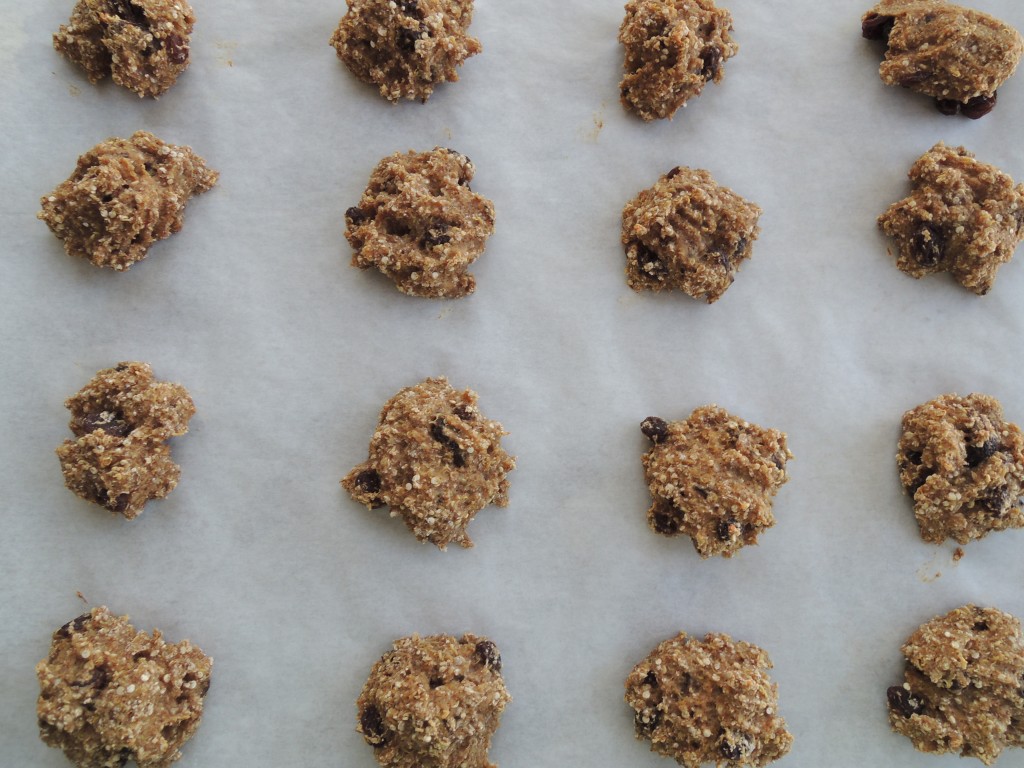 Whole Life Challenge Check-In
Well, we are officially past the halfway mark.  It's definitely still challenging, but starting to feel normal.  I love the feeling of being back in a regular workout routine.  This week I actually made myself work out in the morning and felt great!  I was feeling inspired after reading this article from Two Fit Moms.
I still find myself craving sweets, which was the inspiration for these cookies.  Yesterday I was so desperate I attempted to make my own sugar-free chocolate chips from coconut oil, cocoa powder and stevia.  I must have been off on the proportions, because they were NOT edible.  Let me know if you have any favorite healthy dessert recipes!
Thank you again for following along with me!  For more Whole Life Challenge posts, check out…
Peanut Butter and Jelly Oatmeal