Hello! This edition of the Friday Fish Fry series is coming to you a few days late, because the original recipe (literally and figuratively) went up in flames… there was actually a lot of smoke. Oh, and no taste. Luckily, the second try more than made up for it! These coconut sweet potato pancakes are sweet enough to enjoy for breakfast, but hearty enough for dinner. I've already had them for all 3 meals this week!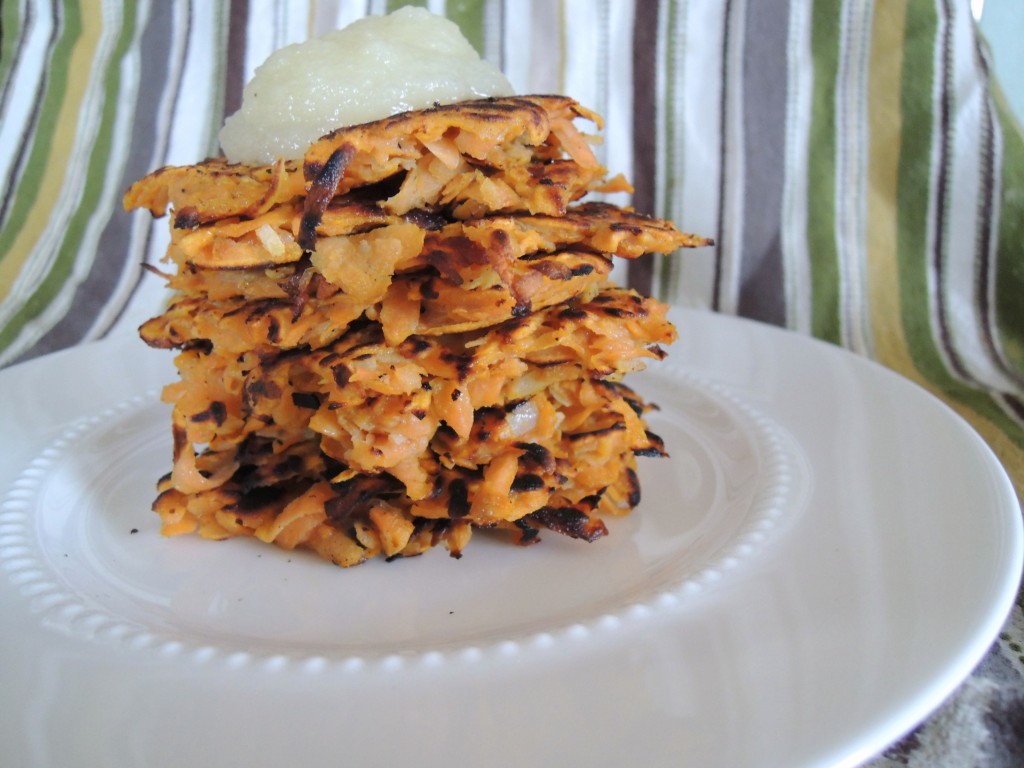 The first night I made these pancakes we topped them with applesauce and enjoyed them alongside our steaks. The next morning I drizzled maple syrup and topped them with some scrambled egg whites for a healthy take on the breakfast sandwich. They would also of course be fantastic with your healthy fish fry and some whole grain bread.
Other topping ideas: Plain Greek yogurt, All-natural ketchup, Low-sugar jam, Fruit salsa
I love using sweet potatoes instead of white, because they are rich in antioxidants and have about twice the fiber of other potatoes. Coconut oil also comes with a long list of health benefits and stands up to heat better than other oils, so you can use less when cooking. Don't worry about overwhelming coconut flavor - I don't usually like the taste, but it's very subtle and perfect with the sweet potato.
Recipe: Coconut Sweet Potato Pancakes
Summary: A perfectly sweet and crisp side dish!
Ingredients
1 large sweet potato, peeled and shredded
1 large egg
1 large egg white
2 tbsp. whole wheat flour (or flour of choice)
1/4 tsp baking powder
1/2 tsp salt
1/2 tsp pepper
1/2 cup onion, finely chopped
1/4 cup shredded coconut
Coconut oil for cooking (about 3 tbsp.)
Instructions
In a large bowl, mix all ingredients (except the coconut oil) together.
Heat 1 tsp of coconut oil in a large skillet over medium heat. In batches, drop heaping tablespoonfuls of the potato mixture into the skillet. Press to flatten. Cook about 3 minutes on each side, until browned and crisp.
Add 1/2 to 1 tsp of oil to the skillet between batches. Enjoy!
Quick notes
Adapted from All Recipes (http://allrecipes.com/recipe/german-potato-pancakes/)
Preparation time: 25 minute(s)
Cooking time: 6 minute(s)
Number of servings (yield): 4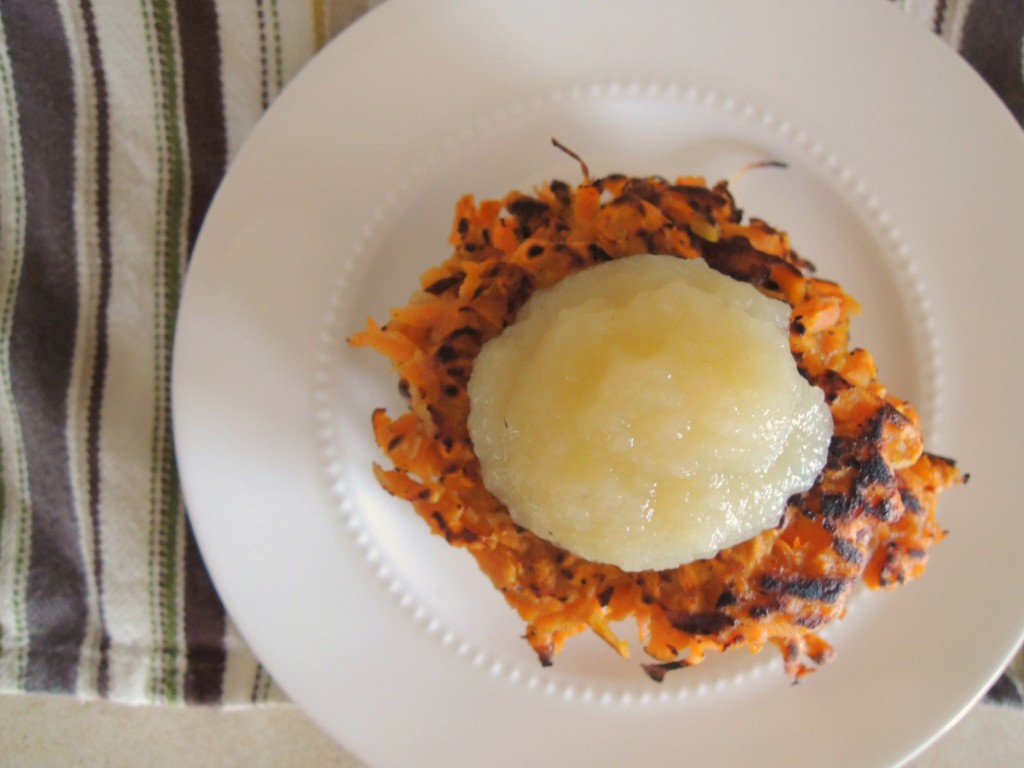 This post contains affiliate links - All sales support Diet Deep Dish