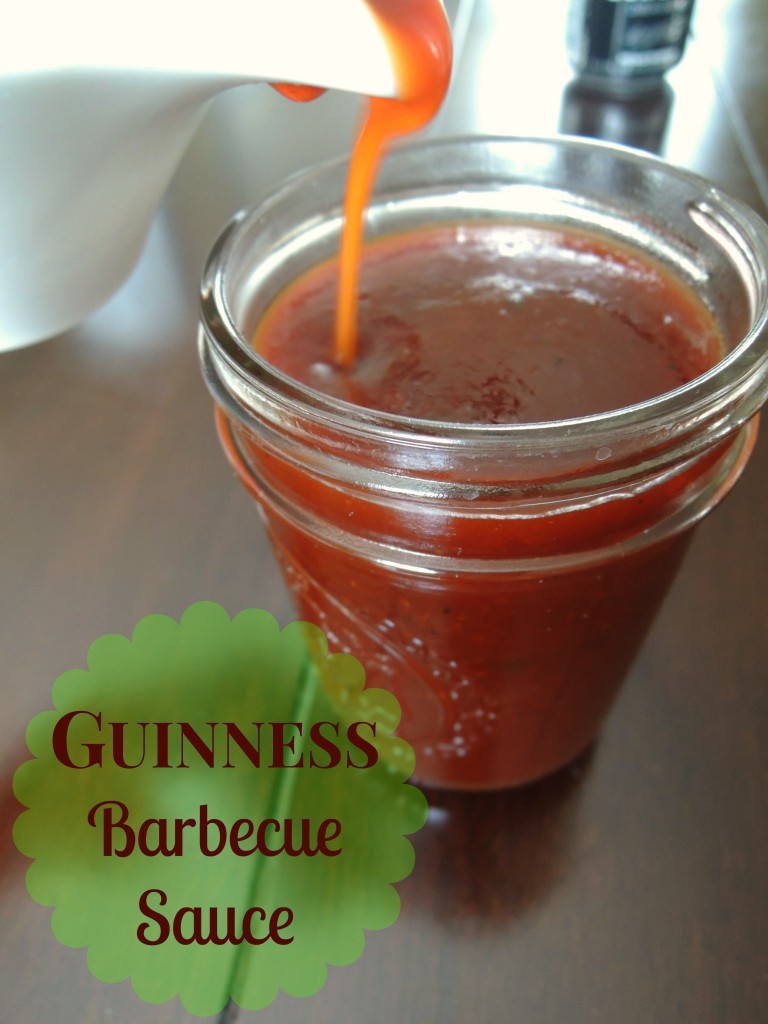 I have a confession… I've never loved Guinness.  That is, until I tried it in a sweet, tangy barbecue sauce!  This Guinness Barbecue Sauce could not be much easier to make and tastes like it's been simmering all day.  It also gave me the opportunity to break out our Guinness clock…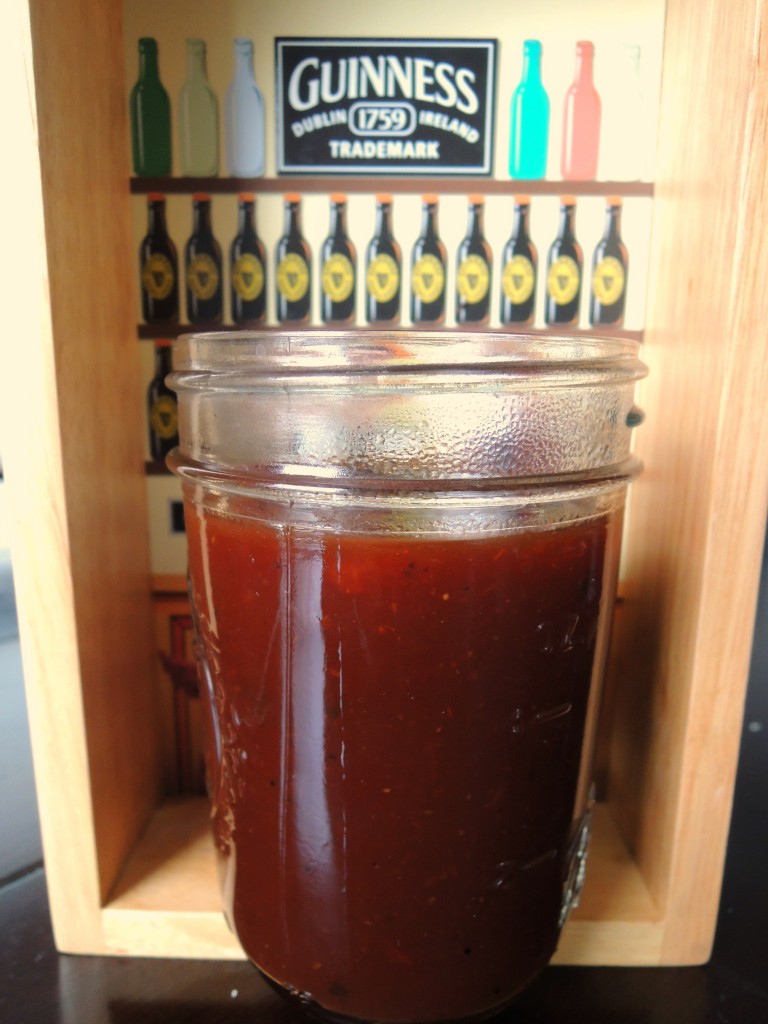 We drizzled this savory sauce on turkey burgers with sweet potato fries.  It would also be great on steak, chicken or veggie burgers!  Happy St. Patrick's Day!
Recipe: Guinness Barbecue Sauce
Summary: A sweet and tangy sauce for St. Patrick's Day!
Ingredients
¾ cup all-natural ketchup
¼ cup tomato sauce
1 ½ cups Guinness
½ cup agave syrup
½ cup packed brown sugar
2 tbsp white vinegar
½ tsp salt
½ tsp black pepper
½ tsp onion powder
½ tsp garlic powder
¼ tsp chili powder
Instructions
Combine all ingredients in a medium saucepan and bring to a boil.
Allow to simmer uncovered until thickened, about 30-40 minutes. Enjoy!
Preparation time: 10 minute(s)
Cooking time: 30 minute(s)