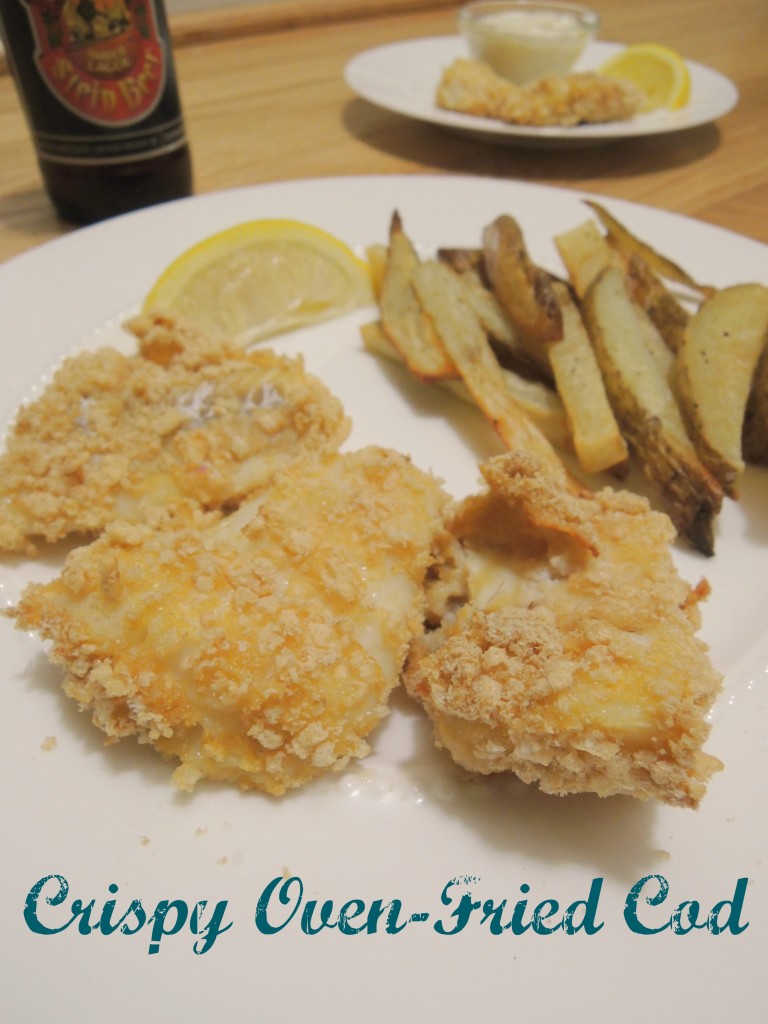 When it comes to food, I almost always have to say that Chicago's is the best. Just think about it… Hotdogs? Obviously. Steaks? Yep. Pizza? Other cities, don't embarrass yourselves by pretending that yours even compares. But there is one area that I have to concede to Wisconsin, and that is the Friday Fish Fry.
I love the tradition of everyone braving the cold after work on Fridays for an insanely delicious (but heavy) meal of fried fish, potato pancakes, coleslaw, rye bread and a beer or two. But a crispy, beer-battered cod does not have to weigh you down all weekend. By baking the fish on a wire rack in the oven, you'll get the crisp bite you crave without all the oil. So tonight invite friends over for your own lightened-up version of the fish fry!
We kicked off our first fish fry of the year last weekend at my all-time fave, Lakefront Brewery. The food is always incredible, but I also just love the atmosphere. There is something very charming about walking into a brewery on a Friday night and seeing more kids than adults. And did I mention the live polka music?? Next time you're in Milwaukee, this is a must!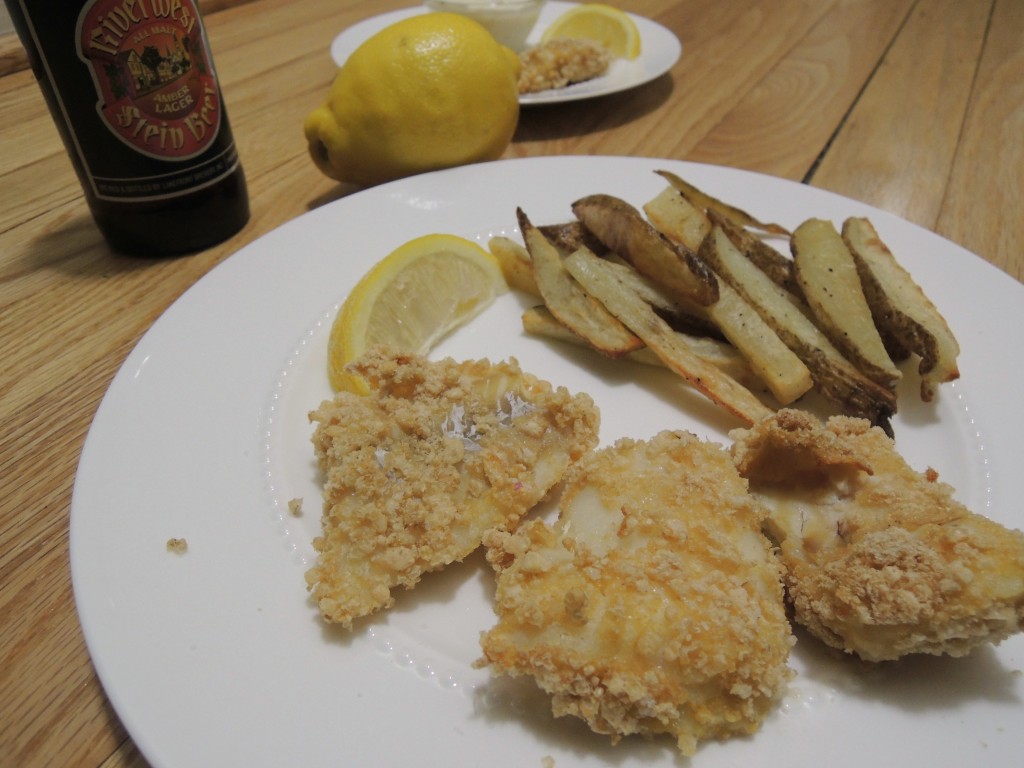 To achieve a crispy fish fry in the oven, we'll use rice crispies for the coating and bake the fish directly on a wire rack (pictured below). I placed a baking sheet under the rack to catch any drippings from the fish. If possible, try to arrange the fish pieces on their sides, so all sides can crisp up.
Crispy Oven-Fried Cod
Adapted from Food Network
Yields 4 servings
Ingredients
1 1/2 lb boneless, skinless cod, cut into 2×4 in pieces
1 egg & 1 egg white
1/4 cup beer of choice (I used Lakefront Brewery's Riverwest Stein - an amber lager)
3 cups crisp rice cereal
Preparation
Position the oven rack on the lowest level. Place a wire rack on a baking sheet and coat with cooking spray.
Cut the cod into 2 by 4 inch pieces.
In a shallow dish, whish together the egg, egg white and beer. Set aside.
Pour the rice cereal into a separate shallow dish, and gently crush with your fingers.
Dip the cod pieces into the egg mixture, then roll in rice cereal to coat. Place directly on the wire rack and bake at 450 degrees F until crisp, about 12-15 minutes. Enjoy!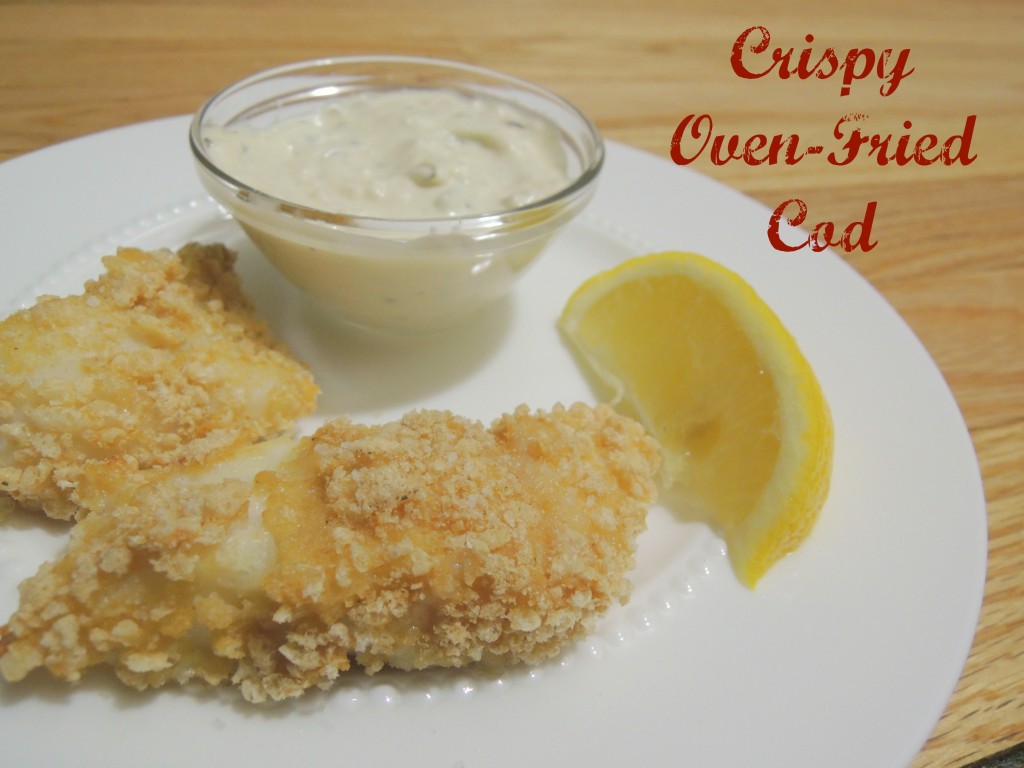 This post contains affiliate links - All sales support Diet Deep Dish