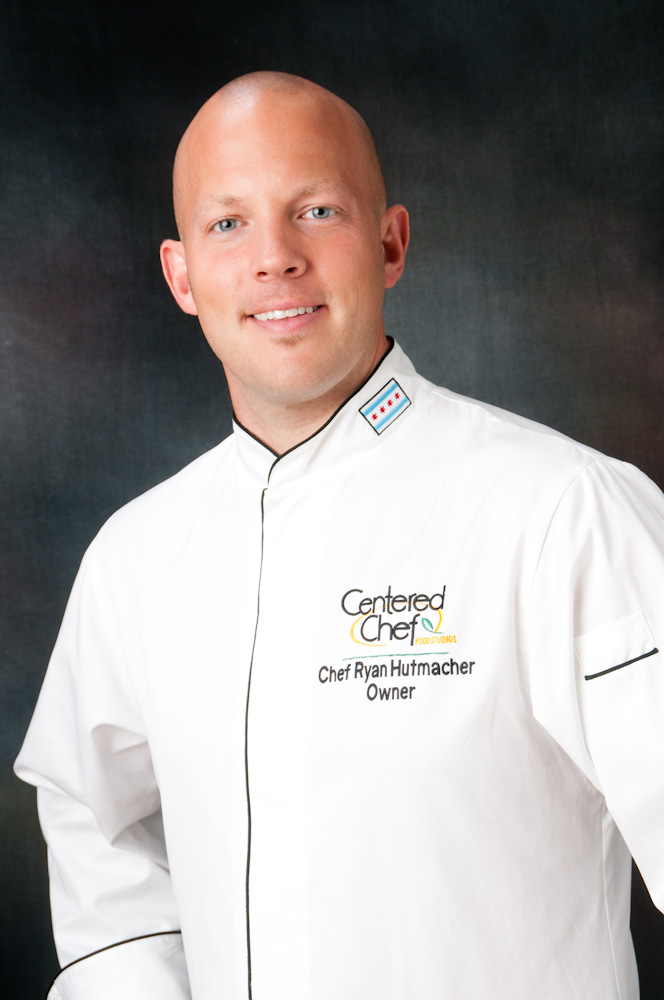 In a little under 6 months, Diet Deep Dish has brought me so many amazing opportunities, from improving my cooking skills to partnering with brands to meeting new friends, and now an interview with an amazingly inspiring chef!
Chef Ryan Hutmacher is a chef and "wellness ambassador" in Chicago and was recently named the first Weight Watchers chef. I was excited when his publicist reached out to me, because I wanted to learn more about how he is making a difference in Chicago. He also had his own weight-loss journey, so he truly understands the barriers to wellness and how to overcome them. His cooking style is described as "clean, simple and sexy," and he strives to combine the culinary arts with nutrition. To learn more about Chef Ryan, visit the Centered Chef and read on!
Congratulations on being named the first Weight Watchers chef! What will this new roll entail?
As the Weight Watchers Chef, my job is to show people that eating healthy isn't about deprivation, but an opportunity to use fresh, delicious ingredients prepared simply. I believe that learning how to cook is a fundamental skill to losing weight and living a healthy life. For me, healthy cooking always incorporates three main concepts:
Healthy doesn't mean we have to sacrifice flavor or comfort.
It's important that food is not only delicious, but practical and simple to prepare. That means ingredients that are widely available with simple techniques that don't require a huge time commitment.
We eat with our eyes first and I believe in preparing food that not only tastes delicious but looks amazing too.
I love your transformation story! While you were making all these healthy changes, how did you find the motivation to keep going?
Rather than looking at my struggles as a point of shame, being vulnerable helped me to learn more. I saw others going through the same thing and their success inspired my success. I also realized this is not going to happen overnight. My mantra is practice makes permanent. Now, these healthy habits are just part of my everyday routine.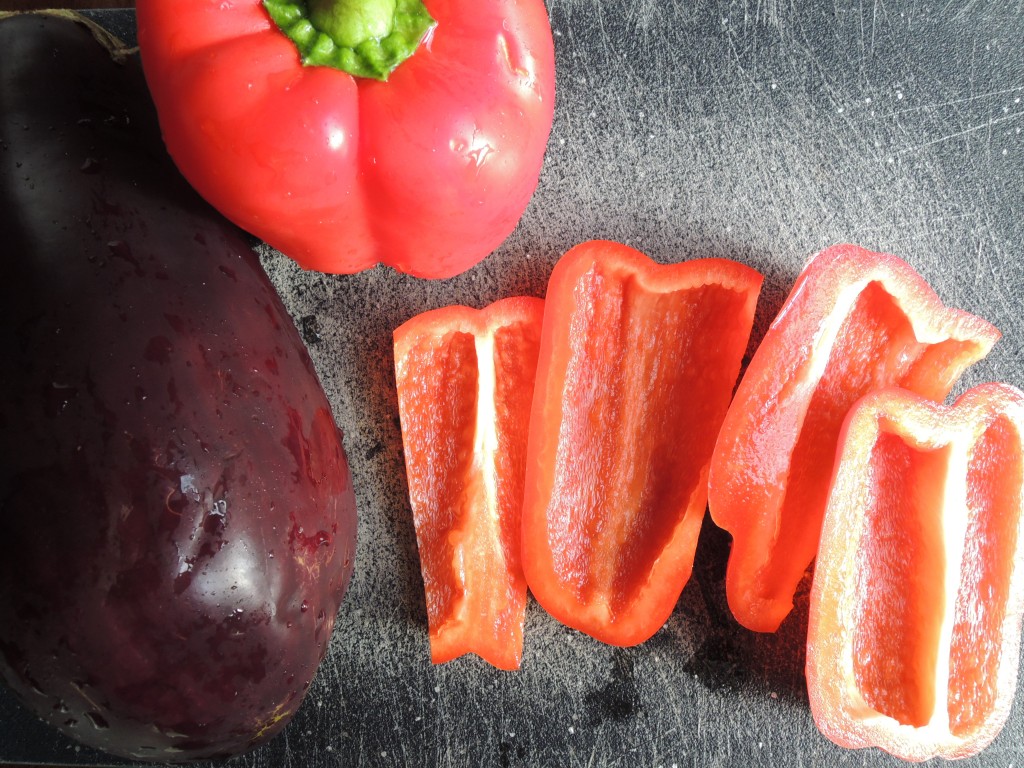 What tips do you have for people trying to cook healthy food on a budget and/or time crunch?
My approach is to keep it simple and focus on building your plate. Start with a lean protein, a veggie and a starch (whole grain). Focus on salt, pepper and the right amount of oil to be your guide.
One way to stretch your budget is to reimagine your leftovers. I often think "supper, salad, soup." For example, for supper tonight I'll make a grilled pork chop with brown rice and grilled asparagus with a yogurt sauce. Tomorrow, I may use some of those leftovers to create an amazing salad. Chop up your leftover pork chop into small chunks and incorporate extra brown rice and asparagus to your salad. Then use your yogurt sauce as a base for the dressing. Just add lemon juice and a little light mayo to give it body. For the third meal, add any extra pork chop and rice to chicken broth. Add your favorite herbs and veggies lying around to build a simple yet filling and flavorful soup.
What is your favorite spring dish?
During the spring I love cooking with cherries! For cooking, I pick firm, bright cherries with stems attached to make sure I use the freshest ones out there. Ripe cherries must be carefully handled to avoid bruising and should be used as soon as possible or frozen for future use. You can store cherries in the refrigerator for up to 7-10 days, as long as stems are intact and they are uncut.
I love to take pitted cherries and sauté them lightly in some grape seed oil. Once they've given up some of their juice and softened, I turn off the heat and sprinkle some brown sugar, kosher salt, balsamic vinegar and fresh herbs like thyme into the pan. Once it's cooled, I can use this condiment for everything from roast pork loin to a salad topper.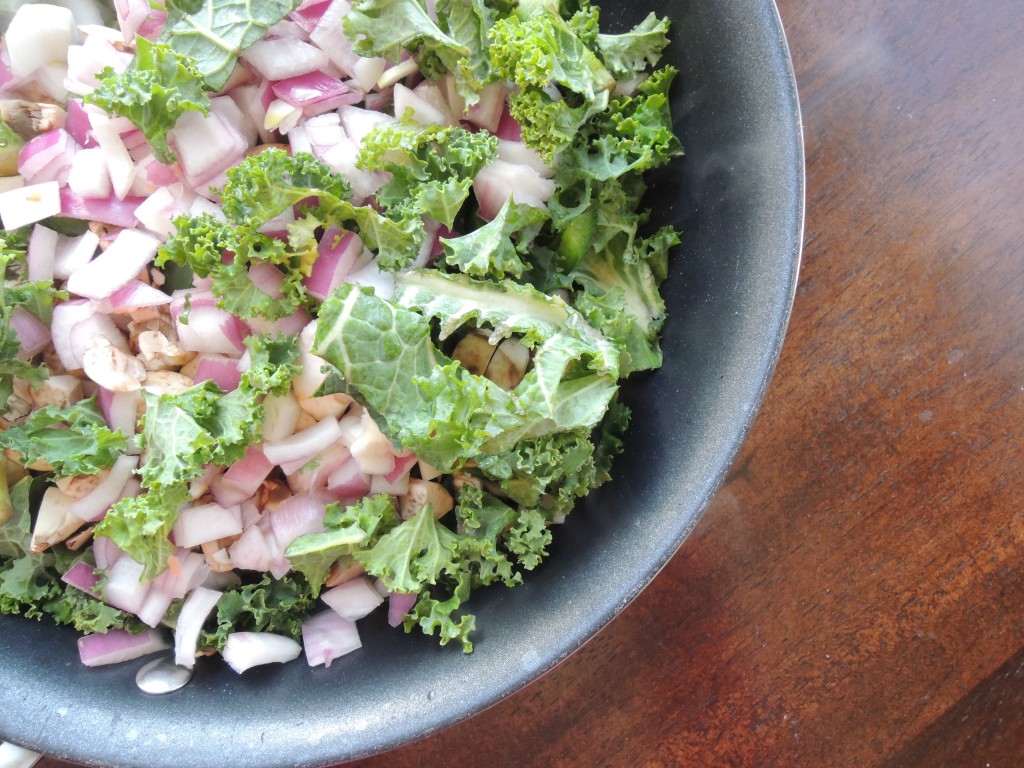 What are some of your favorite healthy activities in Chicago?
I do triathlons and am actually participating in one in Hammond, Indiana in early June called, Leon's World Fastest Triathlon. I often train with a lot of charity running groups in town. I'm also a big soccer fan and can't get enough beach volleyball.
I also love going to weekly Weight Watchers meetings! As a member, it's a great place to recharge and refocus on healthy habits. It helps me stay accountable and I learn about so many cool foods and restaurants from other members that complement a healthier lifestyle.
How do you incorporate "clean, simple & sexy" food into your everyday life?
To me, clean is synonymous with fresh and non-processed; the type of food I like to focus on most of the time. In my free time, I want to make it simple like everyone else and use practical ingredients. Sexy is just making the food look attractive on the plate.
For more great tips and recipes from me and Weight Watchers, check out weightwatchers.com, along with the Weight Watchers Pinterest page.
Thank you to Chef Ryan for taking the time to share some great tips with the Diet Deep Dish community! I hope you enjoyed the interview!