Hi there, I hope you're having a great fall! Today I'm taking a break from recipes to share a fabulous hotel review. Our experience was so relaxed and wonderful, so I'm sharing it in case you're planning a trip to Chicago anytime soon…
Are you expecting a new addition to the family or just need a little break from the everyday? A weekend babymoon is the answer. Sure, the term, babymoon is silly and sounds unnecessary, but taking time to focus on your relationship before it changes forever is a very good idea. Even just one night away from your everyday life is rejuvenating and will bring the two of you closer. I am a huge fan of the babymoon, which is why we just spent a night in Chicago at the Warwick Allerton Hotel.
And the reason we took a babymoon is….. we're expecting our 2nd baby

I'm feeling good, and we can't wait to welcome baby this Christmas!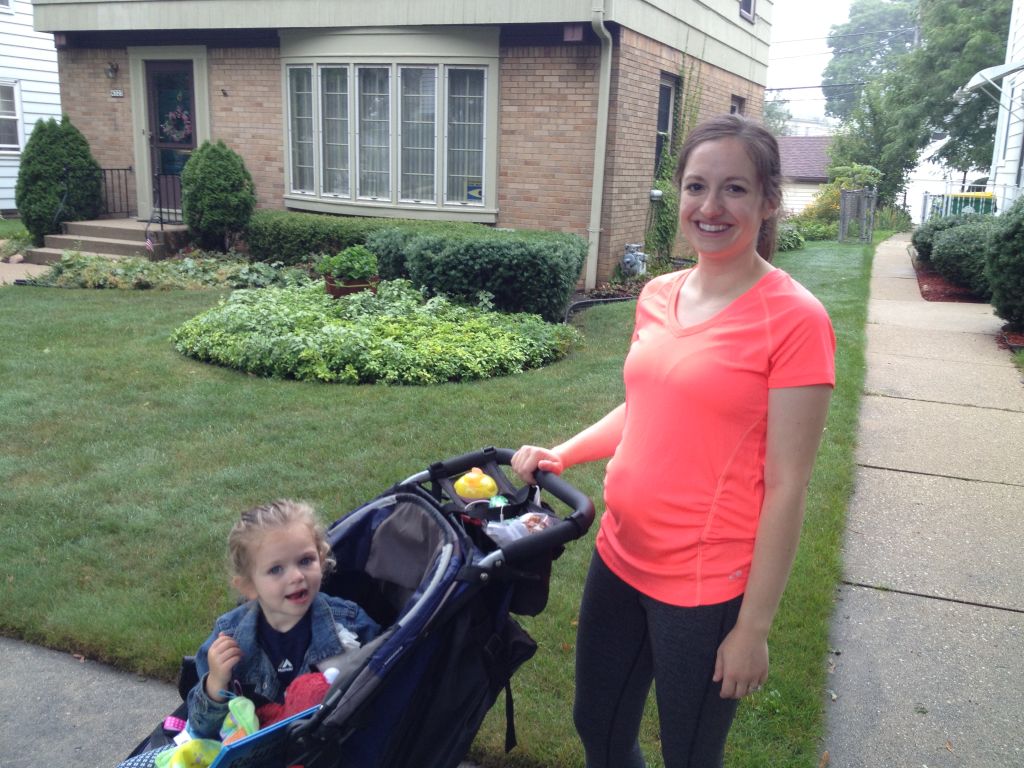 When we decided to take a little trip, I just wanted something relaxed and special. We didn't over-plan and chose our hotel on Priceline. I'd never been to the Warwick before, and it was perfect! I just loved it so wanted to share a review with you. If you're planning a trip to Chicago, I can only say good things about this hotel. In exchange for my review, the Warwick Allerton upgraded our room and provided breakfast. Here are some of the highlights!
Perfect location
This hotel had me at Michigan Ave. Not only are the views stunning (pictures below), but you are literally in the middle of everything. I absolutely loved being able to walk everywhere. We spent the afternoon walking and talking. You can tell how much our lives have changed in recent years, because I found myself most excited to go to the Disney store to get Charlotte's birthday present.
However, I did redeem our coolness somewhat by making reservations at Gather. We started with the whipped ricotta and crispy Brussel sprouts, then split a burger… the baby wanted it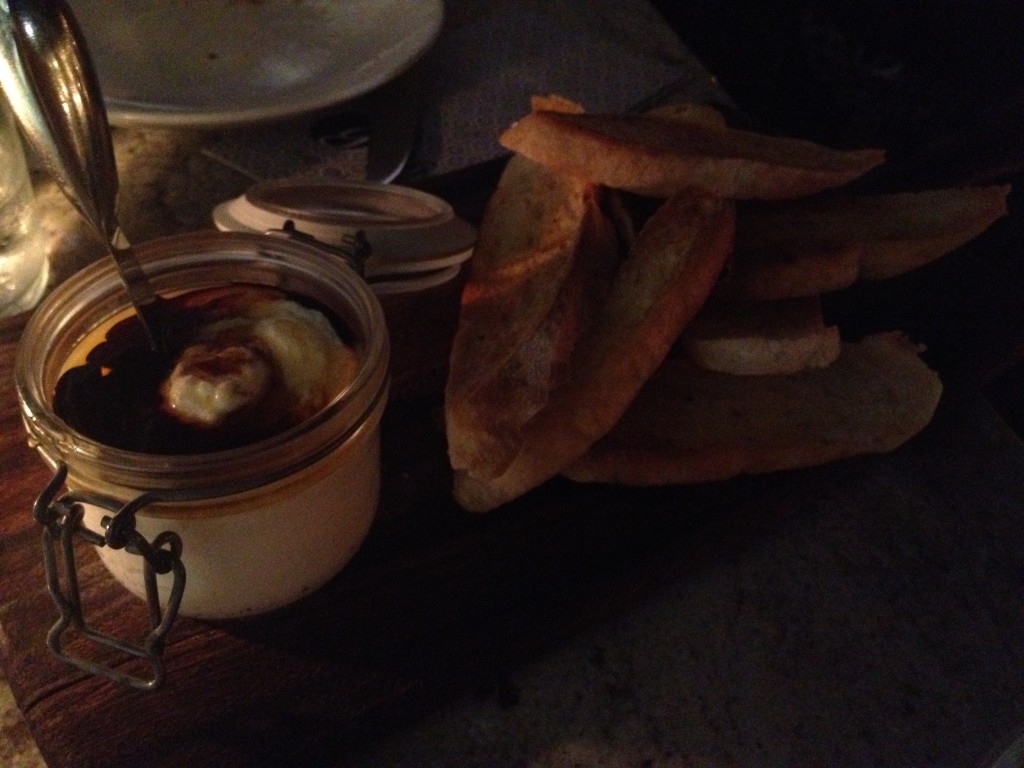 Great restaurants
The hotel was kind enough to include brunch in our stay, so we took full advantage of the buffet. They have a great variety – eggs, bacon, sausage, pancakes, hashbrowns. And plenty of continental items as well – oatmeal, yogurt, fruit, vegetables, cheeses, bagels, toast.
Helpful staff
Everyone we met at the Warwick Allerton was wonderful, very friendly and willing to offer recommendations.
Beautiful rooms
The rooms are modern, yet cozy. Our suite felt very spacious. When my sister stopped by for a visit, it was great to have the sitting area.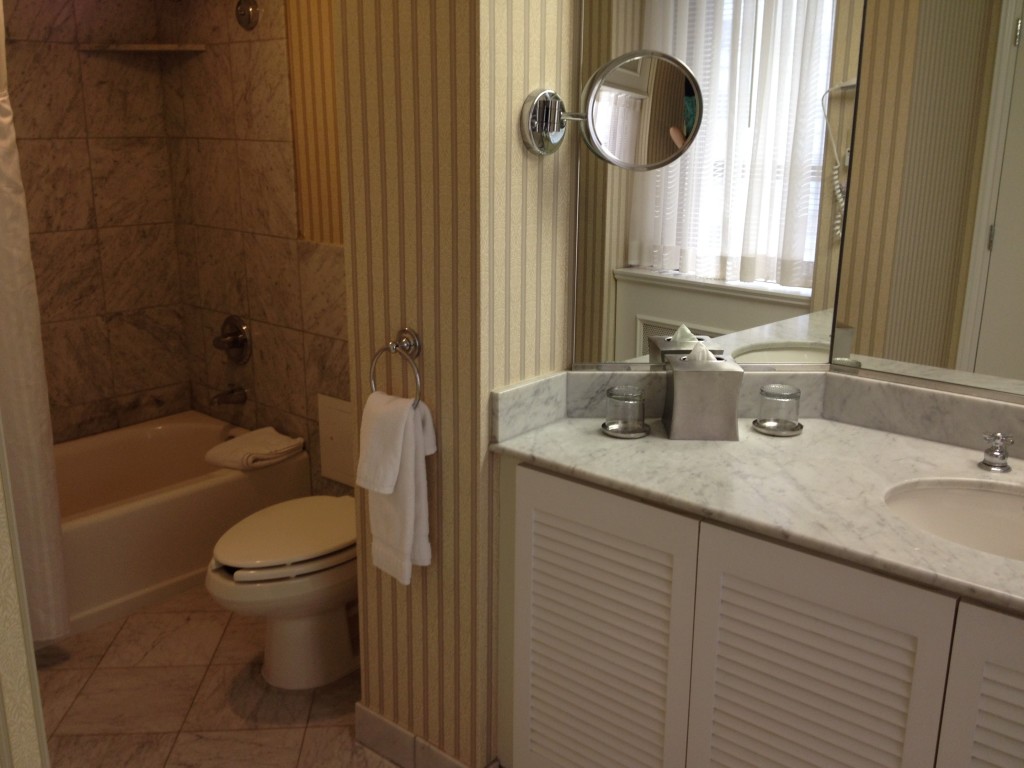 Looking for more babymoon ideas? Read all about my favorite spa here!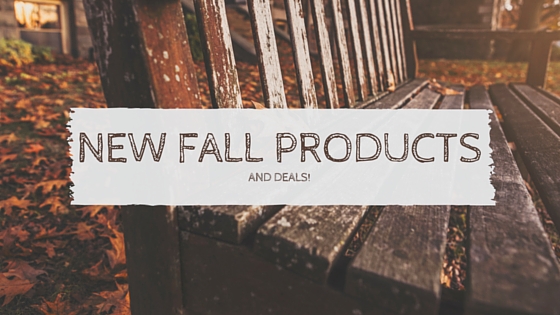 Do you have a favorite city or hotel for a babymoon?? Leave it in the comments below!