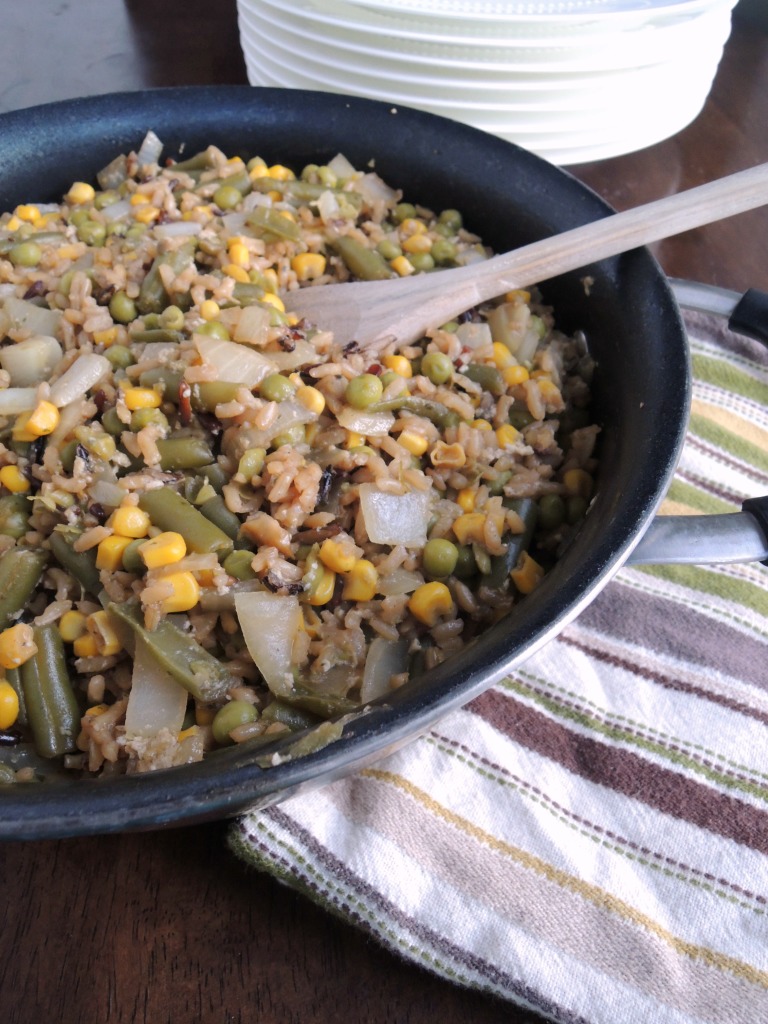 I love making fried rice at home. It's quick, easy and so much fresher than the Chinese restaurant. This veggie fried rice is light, flavorful and ready in less than 10 minutes! This is the ultimate weeknight side dish.
This month Recipe Redux members were challenged to get moving in the kitchen by creating delicious appetizers, soups, salads and side dishes in 10 minutes or less using Libby's Vegetable Pouches. 10 minutes?! I immediately thought of fried rice and looked through Cooking Light for ideas. To keep things simple, I opted for a vegetarian dish using brown rice pouches.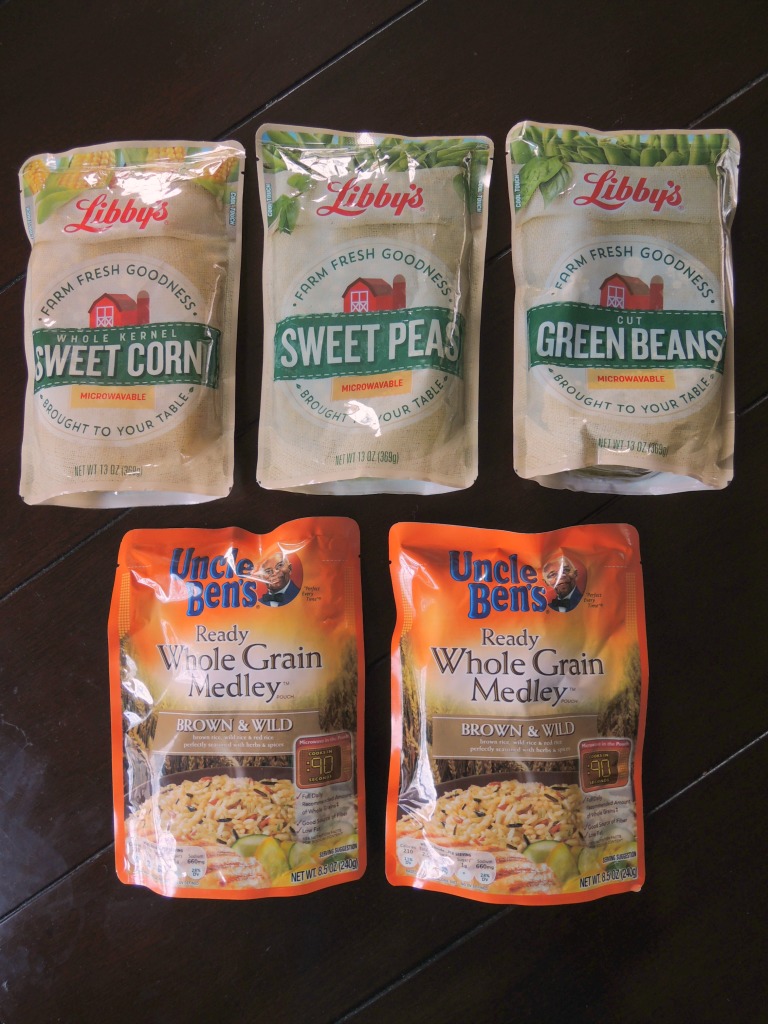 I was already a big fan of the super convenient rice pouches, so vegetable pouches just seem like a no-brainer! They will be available nationwide in January. I was impressed with how fresh the vegetables tasted and loved that they didn't take up valuable freezer space. I also like that pouch packaging uses 75% less energy to produce. This recipe can also be easily adapted to fresh or frozen vegetables as well. Happy cooking!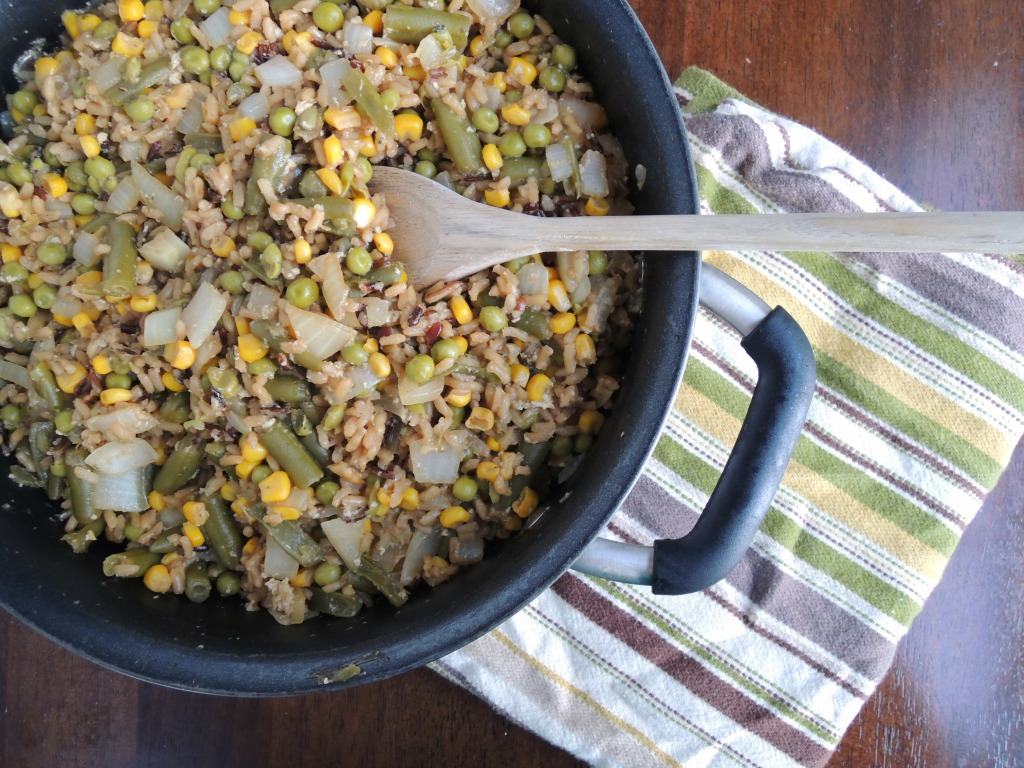 Easy Vegetable Fried Rice
2014-11-09 12:51:42
Light, flavorful, and ready in less than 10 minutes!
Ingredients
1 onion
2 pouches brown rice
3 pouches vegetables (corn, peas, green beans)
3 tbsp. low-sodium soy sauce
2 tbsp. olive oil + 1 tbs. extra for sautéing the onion
1 tsp. ground ginger
1 tsp. cumin
1/2 tsp. chili powder
1/2 cup liquid egg whites
Instructions
Dice the onion and heat 1 tbsp. olive oil in a large skillet or wok over medium heat. Add the onion and cook until fragrant and translucent, about 3-4 minutes.
While the onion is cooking, microwave the rice pouches and then vegetable pouches according to package instructions.
In a small bowl, whisk together the soy sauce, 2 tbsp. olive oil and spices.
To the skillet, add the cooked rice, cooked vegetables and soy sauce mixture. Cook over medium heat for 2 minutes, stirring frequently.
Pour in the egg whites and stir and until egg whites are cooked through. Divide among 4 plates. Enjoy!
Notes
If using frozen vegetables instead of the pouches, simply cook as directed then stir them into your fried rice.
Adapted from Cooking Light
Diet Deep Dish http://dietdeepdish.com/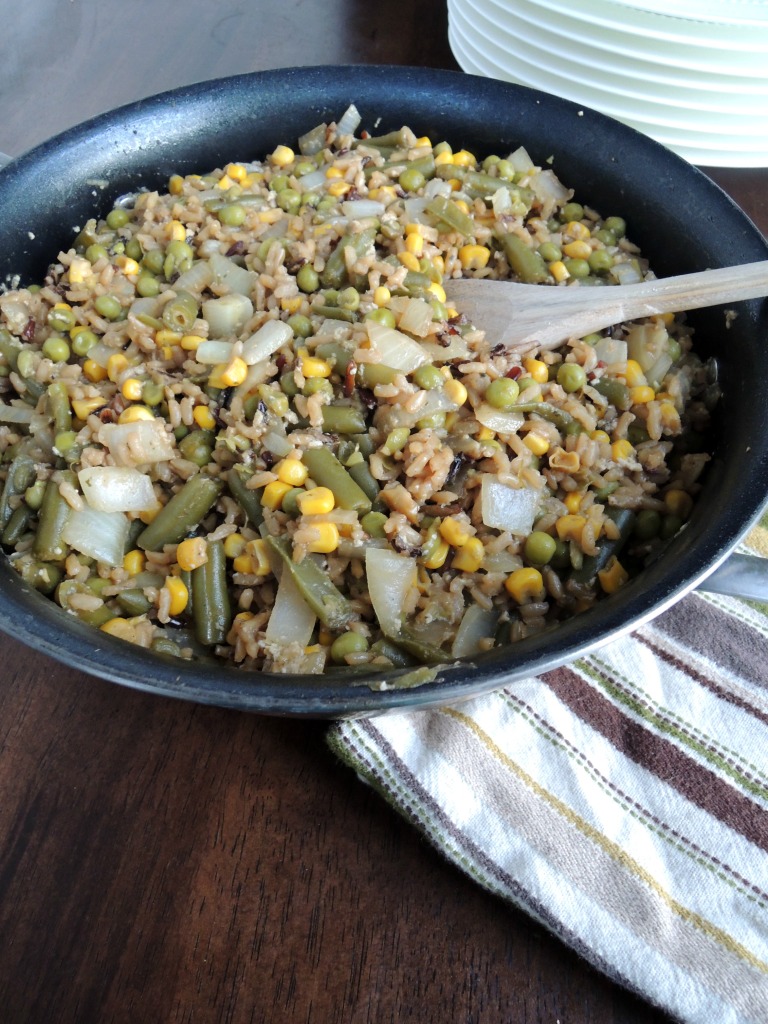 I received free samples of Libby's new Vegetable Pouches mentioned in this post. By posting this recipe I am entering a recipe contest sponsored by Libby's and am eligible to win prizes associated with the contest. I was not compensated for my time.