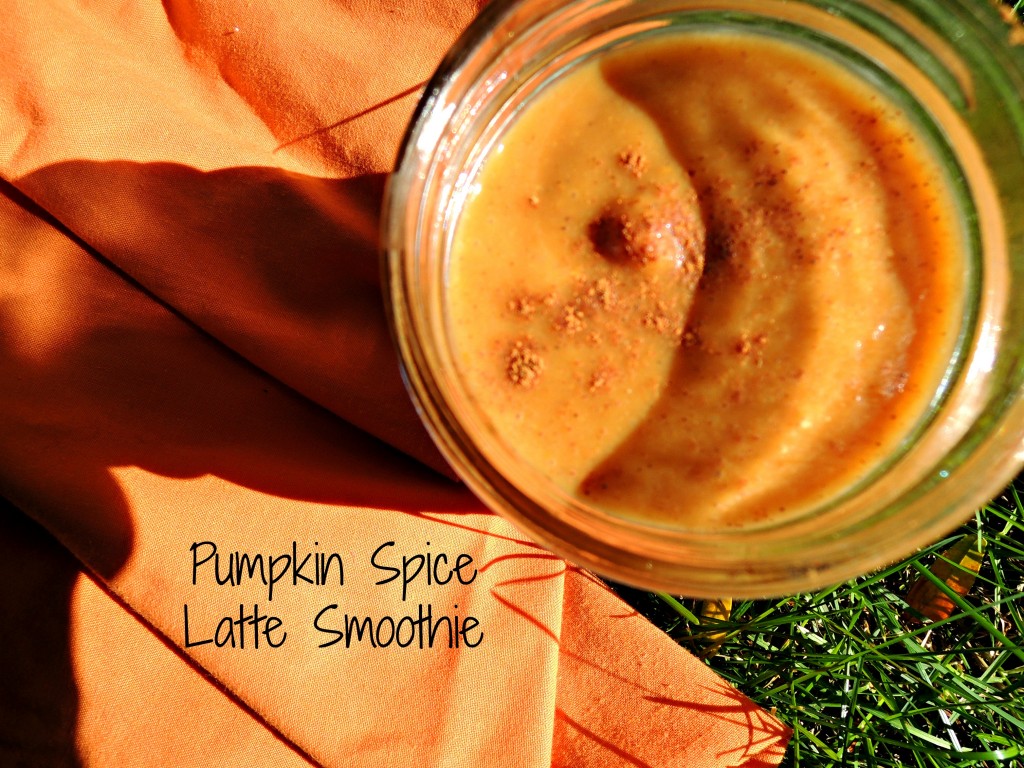 This pumpkin smoothie is perfect for busy fall mornings.  Not only does it combine your breakfast and coffee, but it's thick and creamy without adding tons of calories.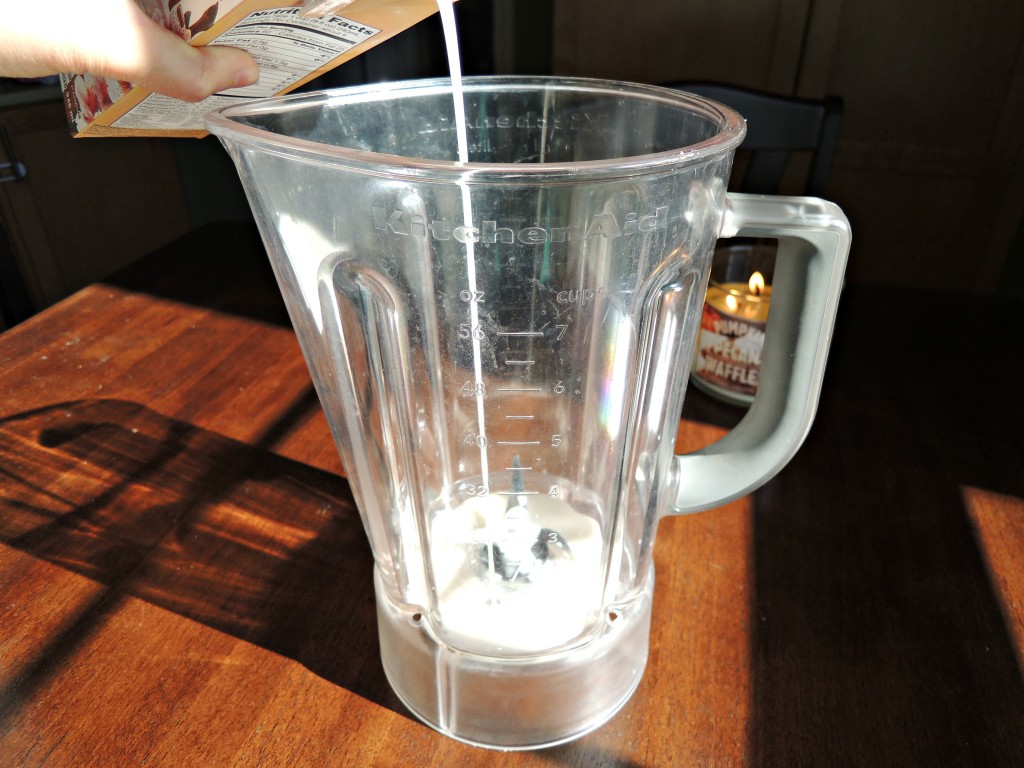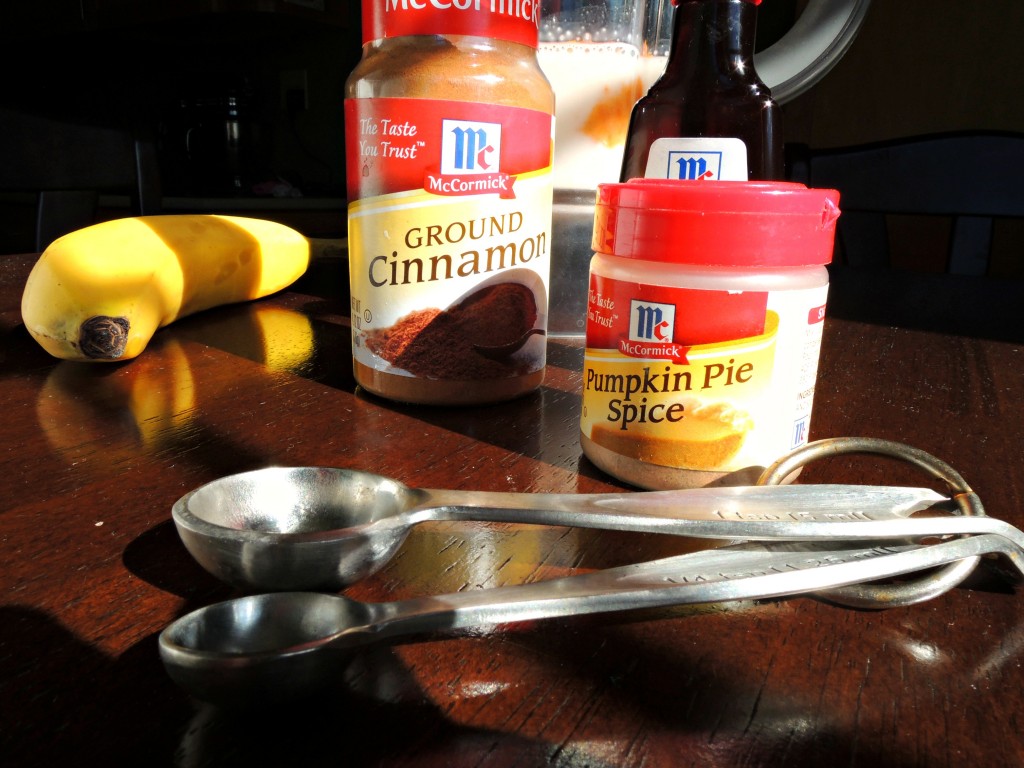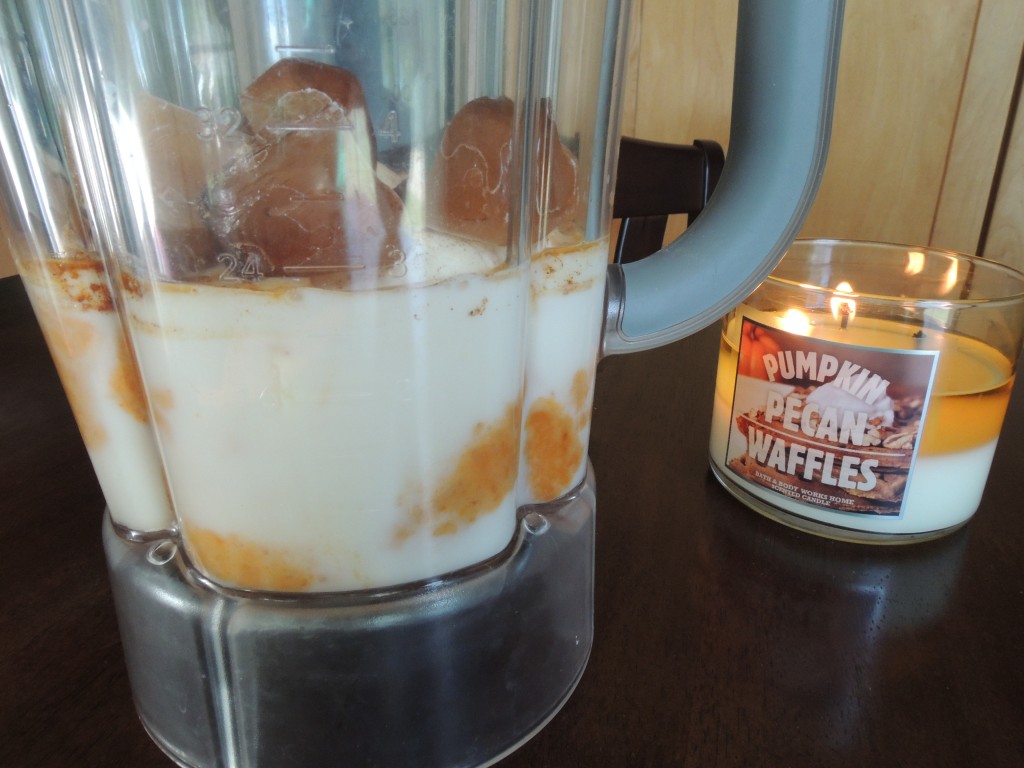 Pumpkin Spice Latte Smoothie
Serves 2
Ingredients
1 cup pumpkin purée
1 cup unsweetened almond milk (or milk of your choice)
1 medium banana
1 tsp pumpkin pie spice
1/2 tsp ground cinnamon
1 tsp vanilla extract
2 tsp agave syrup (or sweetener of your choice)
8 coffee ice cubes
Preparation
To prepare the coffee ice cubes, pour a cup of regular coffee into an ice cube tray and freeze overnight.
Combine all ingredients and blend until smooth.  To save time in the morning, I like to make the smoothie the night before and leave it in the refrigerator overnight.  Enjoy!