If you were living on a deserted island and could only eat one food for the rest of your life, what would it be? Whenever we played this game in grade school, I would answer swiftly and without hesitation… lasagna. Upon reflection, sitting on a hot beach while digging into a steaming plate of cheesy lasagna actually sounds pretty terrible. BUT enjoying that same plate of melty goodness while sitting on the couch watching the snow fall… now we're talking!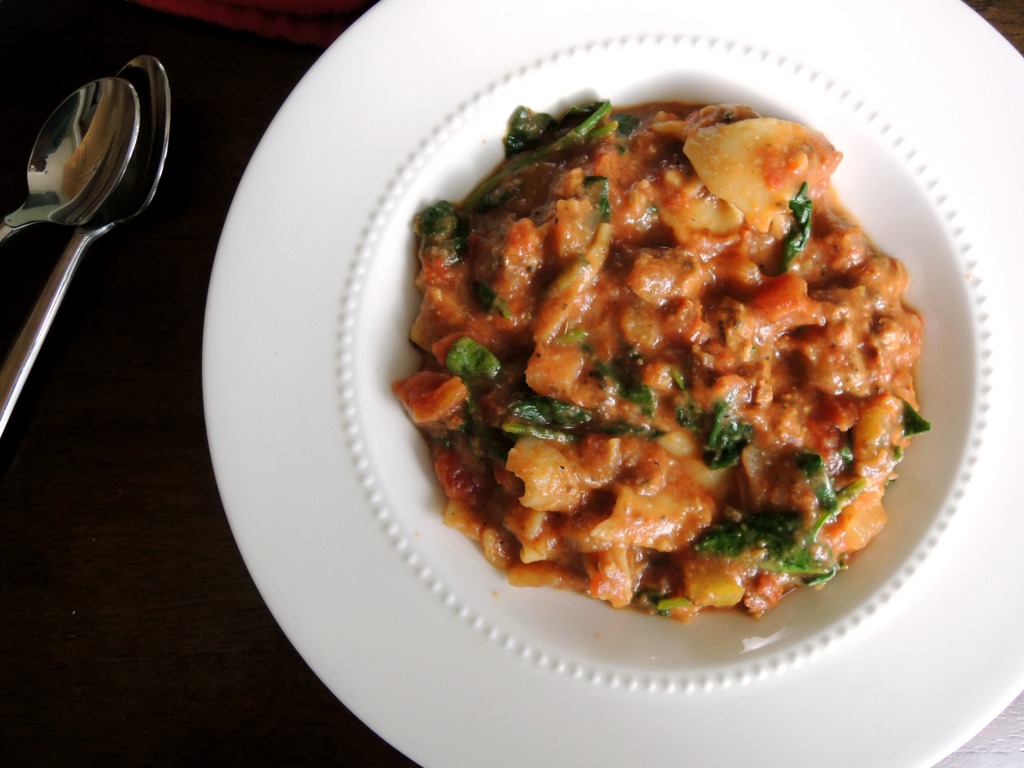 Lasagna is the ultimate comfort food, so I was excited when Red Gold contacted me about creating my version of "skinny lasagna." Converting my favorite comfort food to soup is an easy and delish way to lighten it up. We still get all of those satisfying flavors, but also fill up on broth. This easy dinner is as close to healthy lasagna as you can get!
This is a slow cooker recipe, so it's perfect for those winter weeknights when you have to not only make dinner, but also somehow find the time to pack lunches and shovel. That deserted island isn't looking so bad anymore is it…
So turn on the slow cooker and pull up Bravo on demand – you are in for one relaxing night!
Let me know what you think of this recipe! And what was YOUR go-to deserted island food when you were young?
Slow Cooker Lasagna Soup
2015-02-16 20:24:30
Serves 8
Ingredients
1 pound lean ground beef
1 cup chopped onion
1 red bell pepper, chopped
1 cup chopped fresh mushrooms
1 jalapeno, seeded and chopped
4 cups packed fresh spinach
3 cloves garlic, minced
4 cups chicken broth
1 can (28 ounces) crushed tomatoes
1/2 cup marinara seasoning
½ teaspoon salt
¼ teaspoon crushed red pepper
4 ounces broken whole-wheat lasagna noodles
½ cup chopped fresh basil
½ cup reduced-fat shredded mozzarella cheese
3 tablespoons grated parmesan cheese
Instructions
Heat the ground beef and chopped onion in a saucepan over medium heat until browned. Drain any fat and pour mixture into the slow cooker.
Stir in the bell pepper, mushrooms, jalapeno, spinach, garlic, chicken broth, tomatoes, marinara seasoning, salt and red pepper. Cook on low for 8 hours, until vegetables are tender.
Add the lasagna noodles and increase to high heat for 30 minutes. Remove from heat and stir in basil and cheeses.
Adapted from Deen Brothers
Diet Deep Dish http://dietdeepdish.com/
The
marinara seasoning
I used is from the DDD store. If you'd like to substitute tomato sauce instead, use 1 (14 oz.) can diced tomatoes and 1 (14 oz.) jar marinara sauce instead of the 28-oz. can of diced tomatoes.
This is not a sponsored post. Red Gold Tomatoes & Laura's Lean Beef provided the ingredients.
Have you signed up for your free ebook yet?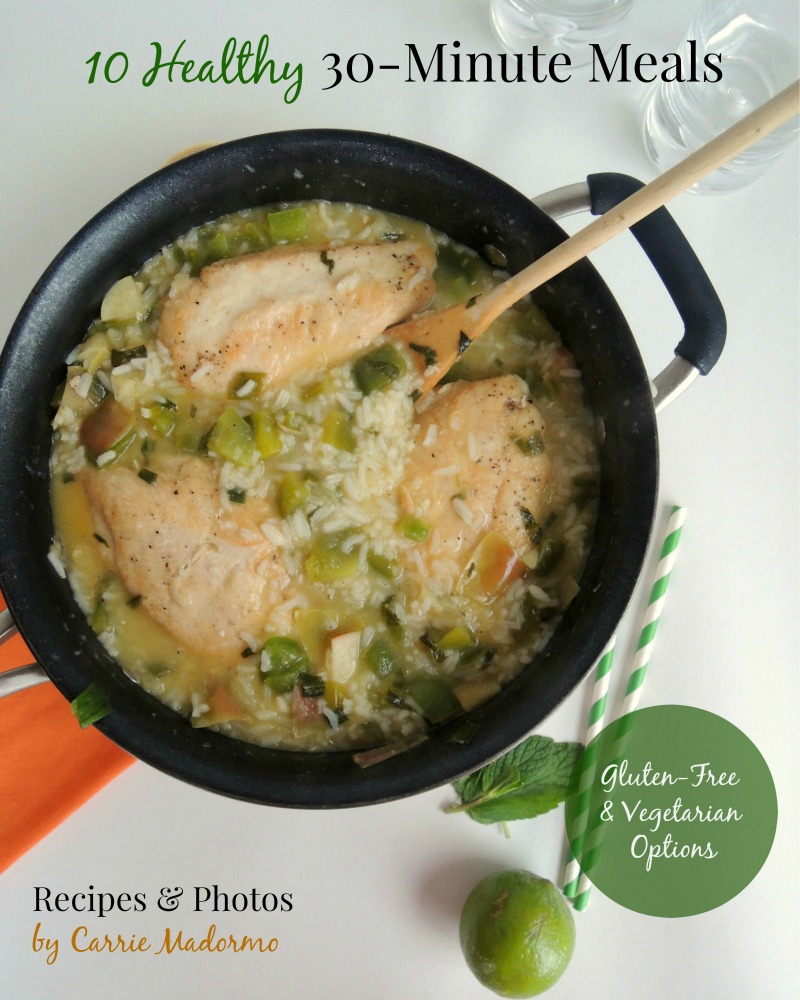 This post contains links to the Diet Deep Dish store. Sign up here for the latest updates and your FREE recipe ebook!