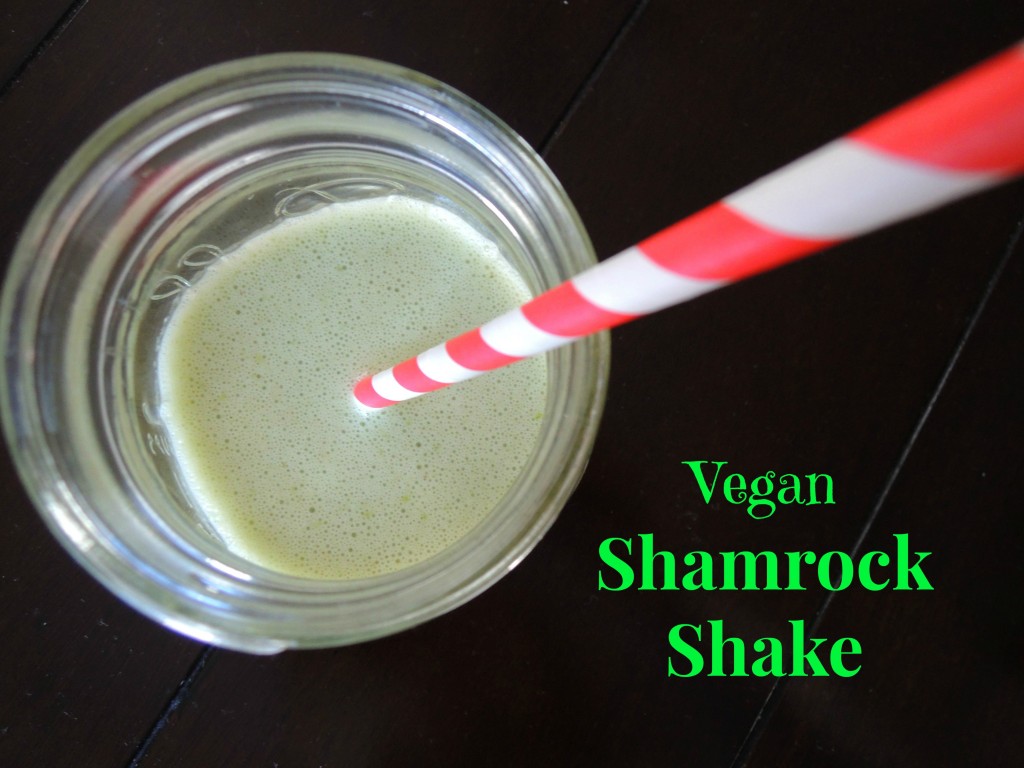 Have you ever met someone who doesn't love the Shamrock Shake?  Even non-mint lovers are somehow strangely drawn to it.  I think this is because, much like the Starbucks red cups, the Shamrock Shake ushers in a new season.  It is a beacon of hope, promising that Spring is coming soon.
After reading this article about what is in the McDonald's shamrock shake, I was definitely motivated to change it!  For an extra challenge, I decided to keep it vegan, using Almond milk and Almond ice "cream."  The green color comes only from fresh spinach (you won't taste it).
This took a few attempts to get it right, and I have to say, it turned out way better than I expected!  You would never know this is not ice cream.  Charlotte and I devoured these for breakfast, but they would also make a great dessert or snack.  Happy early St. Patrick's Day!
Vegan Shamrock Shake
Serves 2
Ingredients
1 cup unsweetened almond milk (or milk of choice)
1/2 cup vanilla almond ice "cream"
1/2 cup packed fresh spinach
1 packet powdered stevia
1 banana
1/2 tsp pure vanilla extract
1/4 to 1/2 tsp peppermint extract (depending how minty you want it)
Preparation
First pour almond milk into a blender.  Add all other ingredients and blend on high until smooth and frothy.  Enjoy!