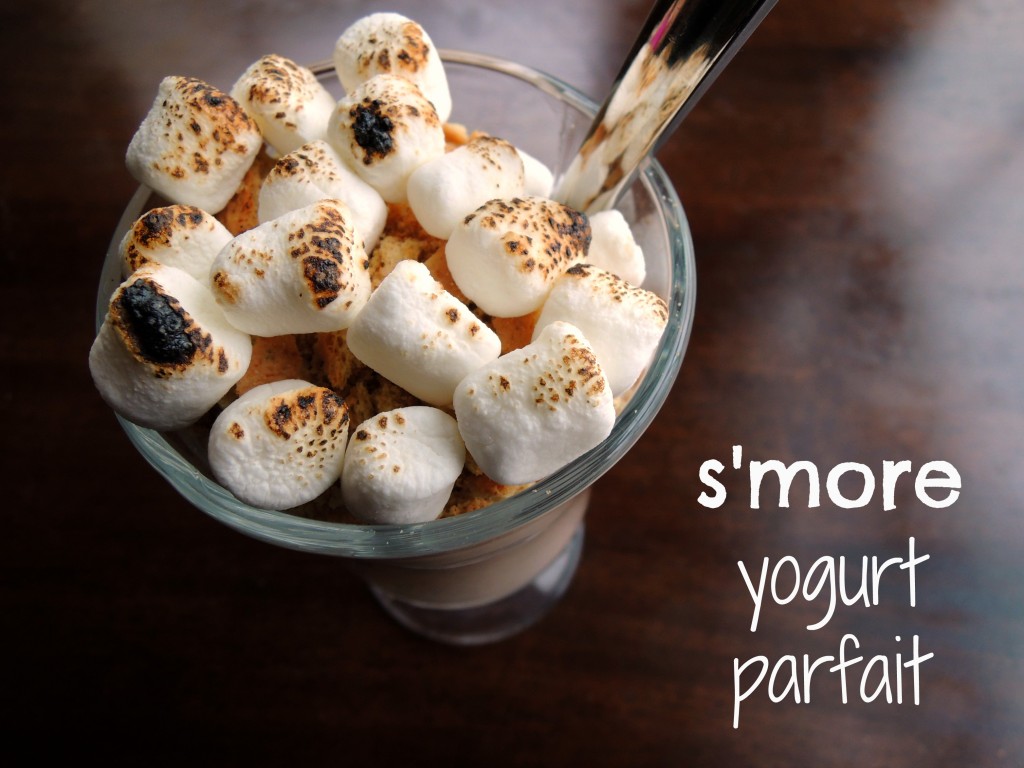 You know those perfect summer nights when the air is just crisp enough that you grab a sweatshirt, but still warm enough to spend hours sitting around a beach campfire laughing with friends, roasting marshmallows and just listening to the waves?   Evoke that feeling with this lightened-up s'more yogurt parfait, complete with toasted marshmallows!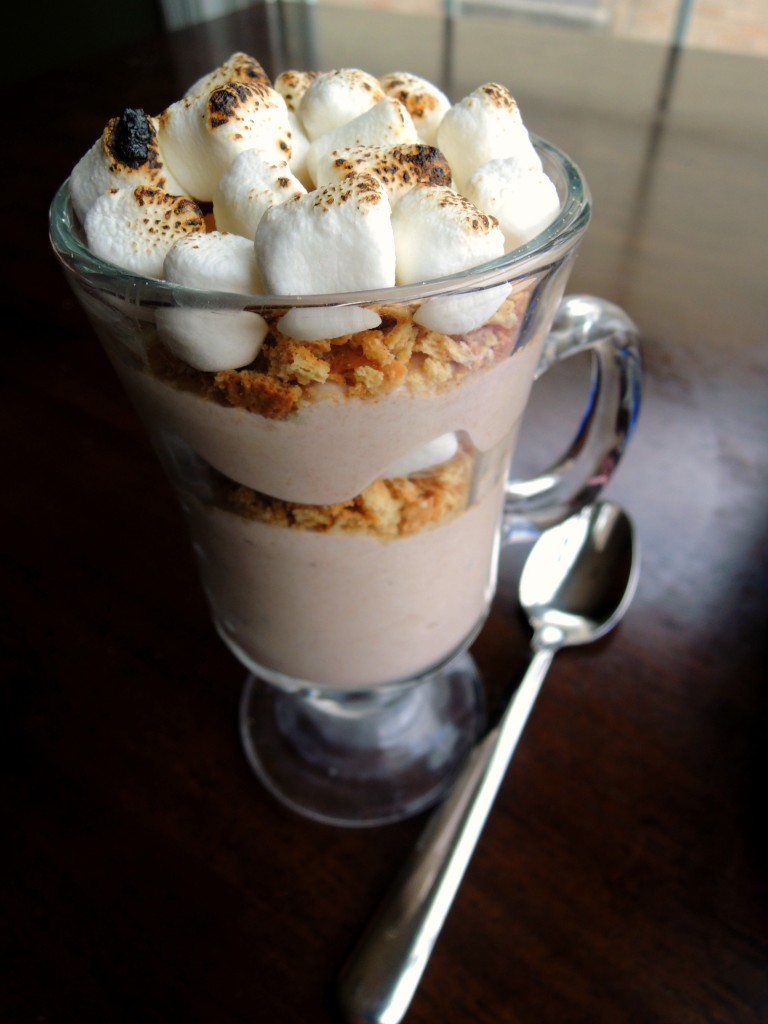 This summer we're lucky enough to have 2 beach vacations to look forward to - one by car (Door County, WI) and one by plane (Florida), and these trips were my inspiration for this week's Fashion Friday.  Now I'm not a fashion blogger, but I think Birkenstocks are back - just ask Harper's Bazaar!  These sandals feel like the perfect beach vacation shoe, effortlessly stylish, comfortable to explore in all day, and I think the silver makes them feel a little more feminine.
I especially love this look from Athleta.  This easy, beachy style would be perfect for walking to a morning yoga class before spending the day by the pool.  And while you're sitting at the pool, indulge in a light, sweet snack of this s'more yogurt parfait.  The subtle honey flavor and toasted marshmallows will satisfy your sweet tooth, and the protein from the Greek yogurt will keep you full and satisfied.
Summary: This lightly sweetened chocolate yogurt is topped with crushed graham crackers and toasted marshmallows for a fun & light snack!
Ingredients
3/4 cup plain nonfat Greek yogurt
1/2 tbsp. natural peanut butter
1 tbsp. unsweetened cocoa powder
1-2 tsp honey
1 graham cracker, crushed
3 tbsp. mini marshmallows, divided
Instructions
In a small bowl, mix together the yogurt, peanut butter, cocoa powder and honey.
Scoop half of the yogurt mixture into the serving cup. Sprinkle with half the graham cracker crumbs and 1 tbsp. marshmallows.
Spoon in the remaining yogurt, then top with remaining graham cracker crumbs and marshmallows.
To toast the marshmallows, carefully place the flame from a kitchen lighter just over the parfait for a few seconds, until the marshmallows start to brown. Enjoy!
Preparation time: 5 minute(s)
Cooking time: 1 minute(s)
Number of servings (yield): 1
Are you a fashion blogger?  If you'd like your blog featured on Diet Deep Dish Fashion Fridays, send me a message at [email protected].  Looking forward to working with you!
This post was not sponsored by Athleta or Birkenstock, and all opinions are my own.
Speaking of Birkenstocks, did anyone else rock these in 7th grade…