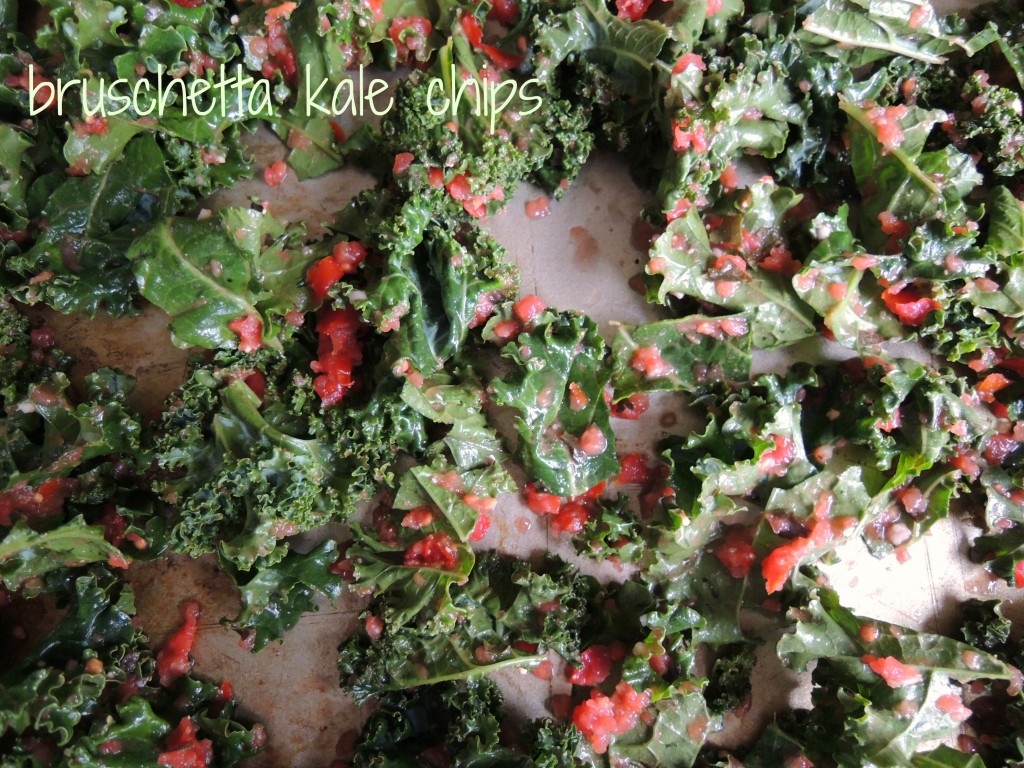 There are very few things on this earth that give me more pleasure than watching Charlotte unknowingly eat vegetables. She can be pretty picky at times, going so far as to carefully pick out any speck of spinach in her scrambled eggs every morning. I knew I had to do something, so began "hiding" the vegetables. It started out innocently enough - some puréed peas mixed into her macaroni and cheese. When that worked, I got a little bolder, trying veggie quesadillas. Before I knew it, I was in deep, even mixing broccoli in with the pancake batter.
So it was only a matter of time until I found kale chips. They are the perfect crunchy snack and much more enjoyable than eating a salad. I've been experimenting with different flavors and ended up pureeing some leftover bruschetta in the back of the fridge. The tomatoes compliment the kale perfectly, and you should be able to find most of these ingredients at your local farmers market!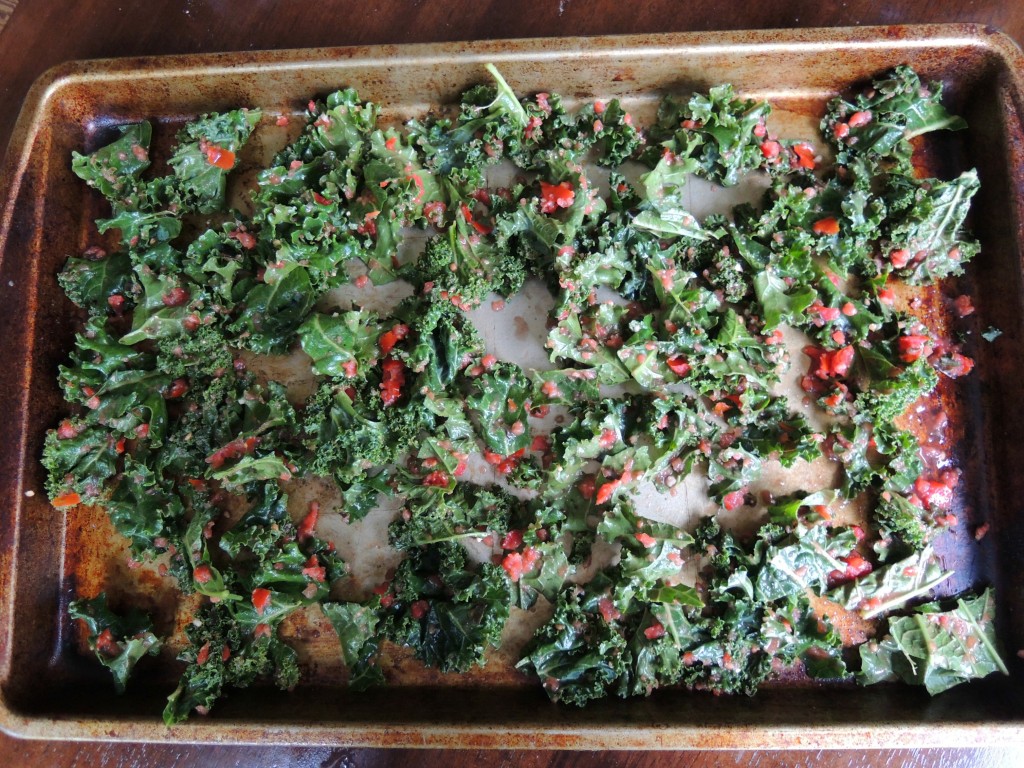 As you can see, these chips are the perfect size for little hands

Bruschetta Kale Chips
Ingredients
Preparation
Preheat oven to 350 degrees and spray large pan with olive oil spray.
Toss together the tomatoes, garlic, basil, olive oil, balsamic vinegar, salt and pepper. Pour mixture into food processor and pulse until smooth.
Tear kale into 2 inch pieces, removing stems and place in large bowl.
Pour bruschetta mixture over kale leaves and toss to coat.
Spread kale onto prepared pan and bake for 10 minutes. Turn the leaves over, then bake for an additional 5-10 minutes, until crisp. Enjoy!
This post contains affiliate links - All sales support Diet Deep Dish