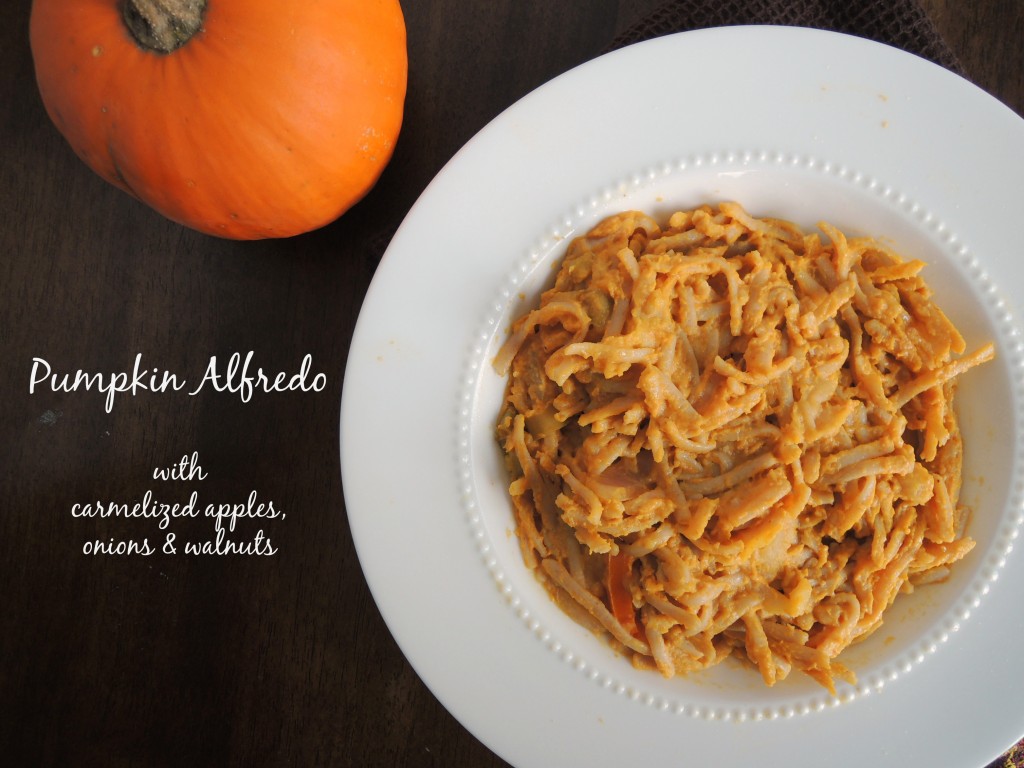 Call me Trader Joe's, because I am feeling more than a little obsessed with pumpkin. Fall has always been my favorite season - it always feels like a fresh start. A new school year, a new season, new boots! I also got married in Fall, so it will always be very special to me.
That being said, there is no better way to transition to Fall than by eating with the season. Fall brings wonderful ingredients like apple, butternut squash, kale, and… pumpkin! This sauce is made from creamy pumpkin, goat cheese and Greek yogurt. It is so easy to whip up and makes the perfect Sunday night comfort food.
I recently joined the Cooking Light Bloggers' Connection, and cooking with pumpkin is their theme for October. I was super excited to be invited to join the group and will be sharing 2 posts inspired by Cooking Light each month.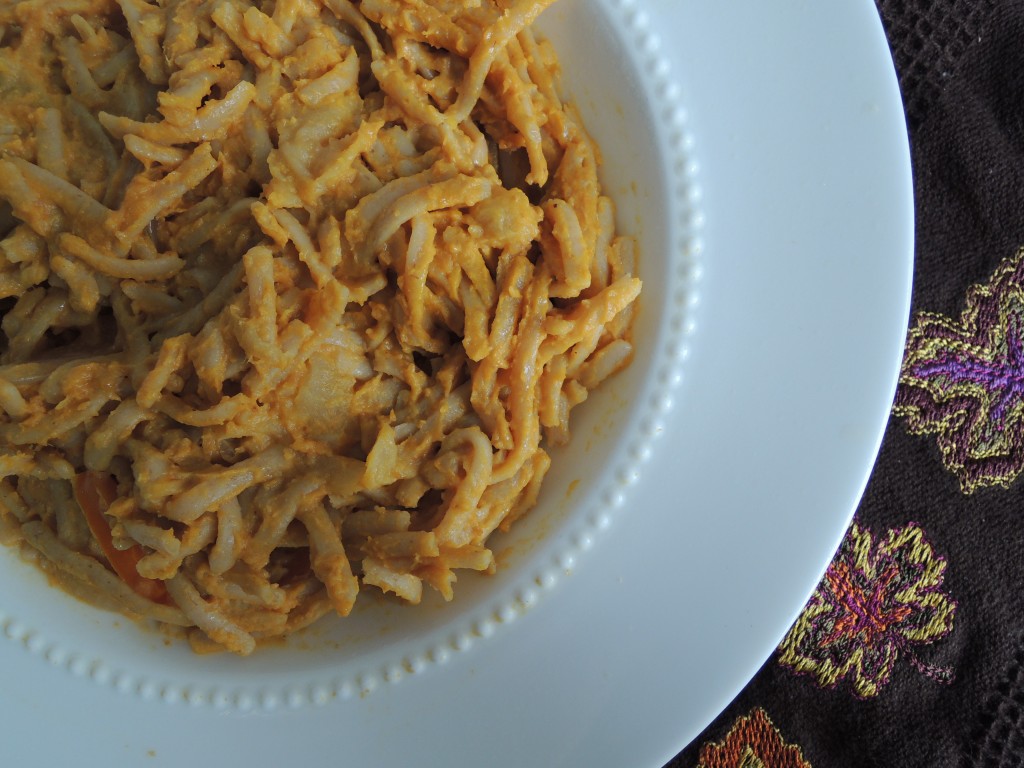 Another reason I love this dish for Fall is because it's perfect for marathon season! I love making a big pasta dinner to celebrate and prepare the night before a big race. October is National Pasta month, so the Recipe Redux partnered with the National Pasta Association to host a recipe challenge featuring pasta as part of a healthy lifestyle. This dish combines whole wheat pasta with fresh vegetables and fat-free dairy to make the perfect fuel for your next race!
Start by chopping the vegetables and then prepare the sauce. I used canned pumpkin, but if you're feeling ambitious, fresh pumpkin would be amazing in this sauce! I used apples, onions and orange bell pepper to add nutrients and flavor, but other vegetables would certainly work. You could steam some butternut squash, kale, broccoli… also pears would be great. Make it your own and enjoy!
Pumpkin Alfredo
2014-09-30 15:22:17
Serves 6
Savory pumpkin fettuccine Alfredo is tossed with caramelized apples, onions and walnuts for the perfect cozy Fall dinner
Ingredients
1 large onion, divided
2 garlic cloves
1 orange bell pepper (or color of choice)
2 medium apples
1/2 cup walnuts
1 tbsp. butter
2 cups pumpkin puree
2 oz. goat cheese
1/2 cup nonfat plain Greek yogurt
1 tsp. cumin
1 lb. whole wheat pasta
1 tbsp. extra virgin olive oil
1 tsp. balsamic vinegar
Instructions
Start by preparing the produce. Cut the onion and bell pepper into thin strips. Mince the garlic. Slice the apple (no need to peel.) Coarsely chop the walnuts.
To prepare the sauce, melt one tablespoon butter in a large saucepan. Add half of the onion and the minced garlic. Saute until fragrant, about 5 minutes. Stir in the pumpkin puree and goat cheese and stir until melted. Remove from heat and add the plain Greek yogurt and cumin.
Pour contents into a blender and blend until smooth. If using an immersion blender, blend until smooth. Set aside and serve warm.
Bring a large pot of water to a boil and cook the pasta. Once pasta is ready, drain and reserve 1/2 cup of pasta water.
In another medium sauce pan, heat 1 tbsp. extra virgin olive oil. Add the remaining onion and apple. Toss with balsamic vinegar and allow to caramelize, cooking over medium heat for about 20 minutes, stirring occasionally.
Add the sliced bell pepper to the pan and cook for 5 additional minutes.
Now prepare to plate the dish. Into the pot of pasta, pour the pumpkin sauce, sautéed vegetables and 1/2 cup pasta water. Toss to combine and divide among 6 dishes.
Top with chopped walnuts and enjoy!
Diet Deep Dish http://dietdeepdish.com/