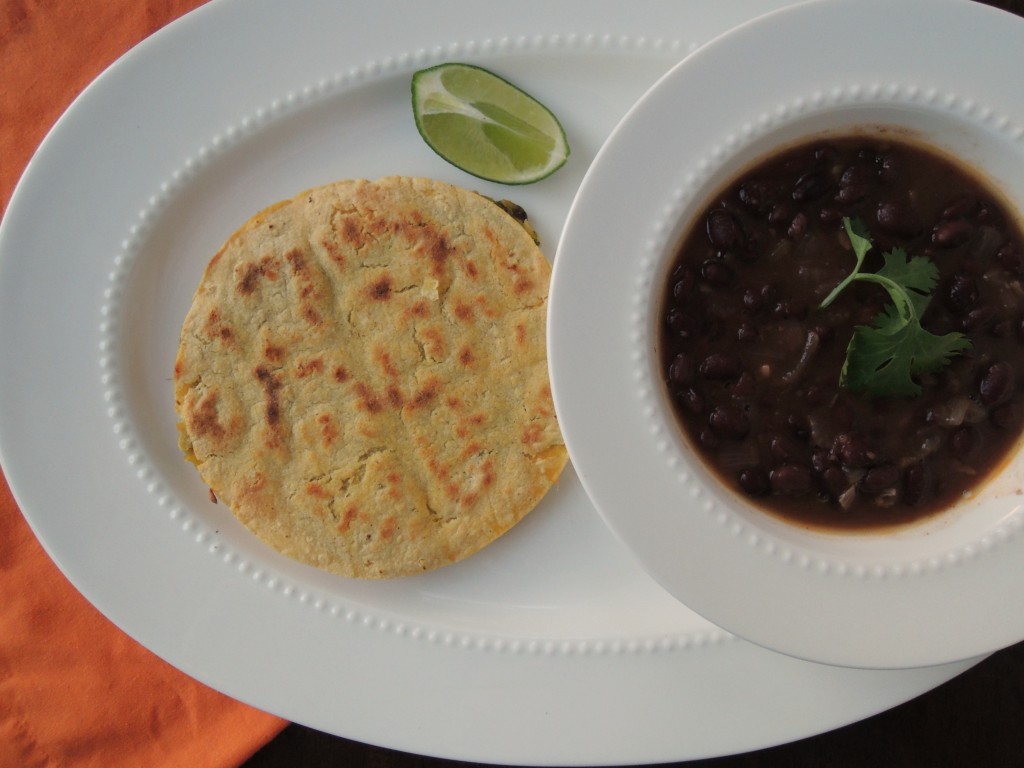 Hello! Happy Fall! I am so excited to bring you this comforting, vegetarian, Fall meal! It is simple, delicious and can be prepared in less than 30 minutes.
I have been working with Home Chef, a Chicago-based (yay!) meal delivery service on a mission to make cooking fresh food at home as easy as possible, and they will be offering this recipe next week. Eeee! You can even check out my chef bio here. #madeit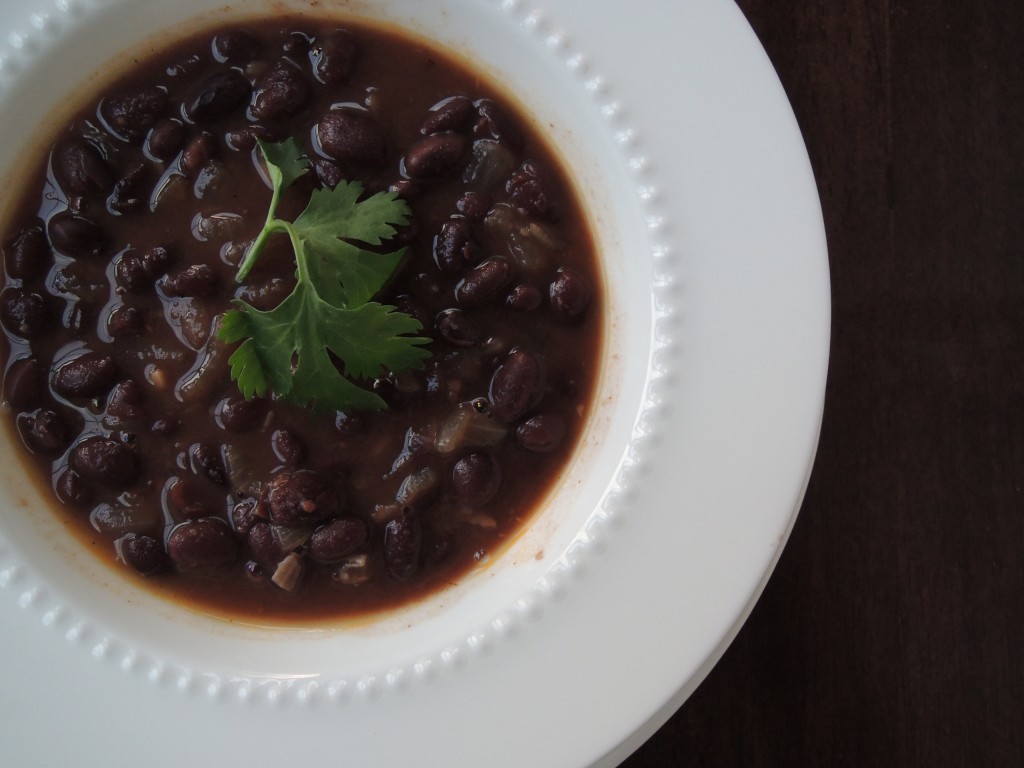 You will love how these quesadillas combine the sweet butternut squash with savory Colby jack cheese and jalapeno. The black bean soup only cooks for 20 minutes, but tastes like it's been simmering on the stove all day.
The recipe calls for 1 cup of cubed butternut squash. That is about half of a small butternut squash. I'd recommend preparing the entire squash, then freezing the extra. Pureed butternut squash is delicious by itself or can be mixed into pasta or casseroles. I've even used it to make macaroni and cheese!
Black Bean Soup with Butternut Squash Quesadillas
2014-09-29 20:23:29
Serves 2
Ingredients
1 onion, diced
1 jalapeno, seeded and diced
2 cloves garlic, minced
2 tbsp. chopped cilantro
1 cup cubed butternut squash
1 tbsp. extra virgin olive oil
¼ tsp. cumin
1 ½ tsp. chili powder
1 can black beans drained, but not rinsed
2 cups water
4 corn tortillas
1/3 cup Colby Jack cheese
Instructions
Prepare the produce. Dice the onion and jalapeno. Mince the garlic. Finely chop the cilantro.
Heat a large skillet over medium heat and add the cubed butternut squash and ½ cup water. Cover and steam until squash is tender, about 8 minutes. Set the squash aside and wipe the skillet clean.
Prepare the soup. Heat 1 tbsp. olive oil in a large stockpot over medium heat and add the onion. Cook, stirring frequently, for 10 minutes, then add the garlic, jalapeno, cumin and chili powder and cook for one additional minute. Scoop out ¼ cup of the mixture and set aside.
Add the black beans and water and heat to a boil. Reduce heat, cover and simmer for 20 minutes.
Prepare the quesadillas. With the back of a fork, gently mash the butternut squash. Add the reserved onion mixture and stir to combine.
Place two corn tortillas in a large skillet over medium heat. Spread each with half of the squash mixture and sprinkle with cheese.
Top each with the remaining corn tortillas and toast about 3 minutes per side, until cheese is melted. Serve with soup. Enjoy!
Diet Deep Dish http://dietdeepdish.com/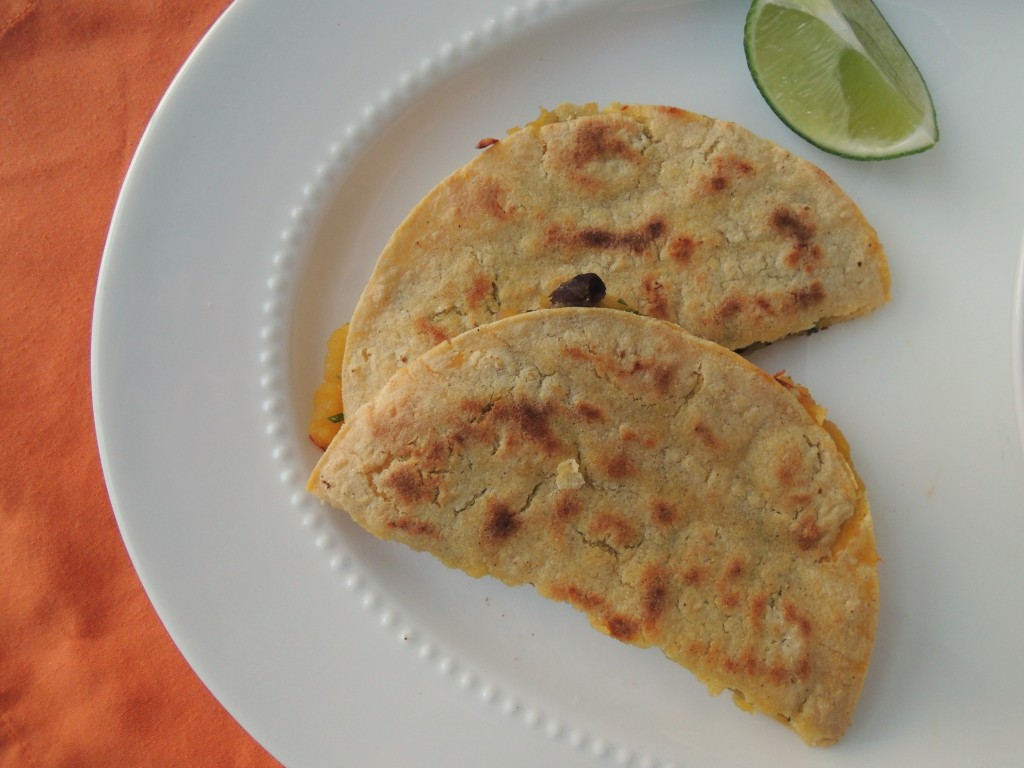 If you're interested in trying Home Chef,
click here
to receive 30% off your first order!
(this post contains affiliate links)