I've always dreamed of being the kind of mom who effortlessly serves organic vegetarian meals and stevia-sweetened desserts all in between teaching yoga and growing our own food. I had visions of Charlotte starting school having never seen a real cookie. I have a feeling I'm not quite there, since Char is adamant that the blue oval in her shapes puzzle is the Culvers sign. But THIS meatloaf, this healthy vegetarian meatloaf – this is going to get us there.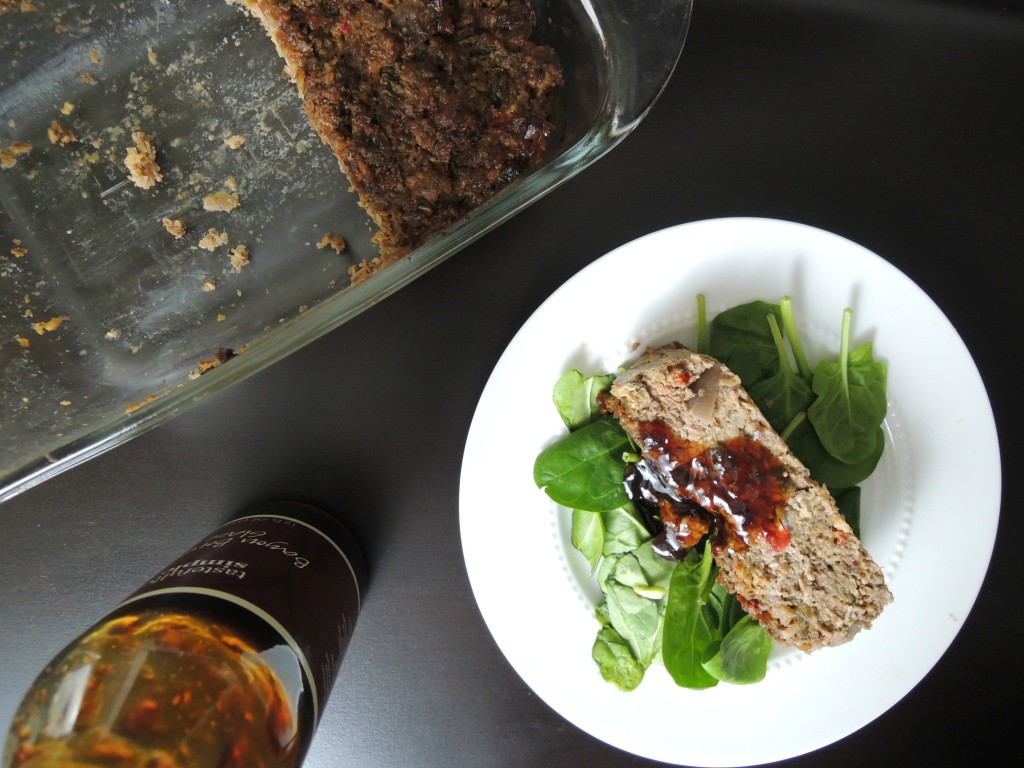 Savory and satisfying, mushroom goat cheese meatloaf is better than your grandma's, and you'll never believe it's meatless! The toasted walnuts give it an earthy, nutty flavor and when paired with the goat cheese it's definitely restaurant-worthy. This is a great dish for a Lenten Friday or any day when you'd like to quickly and easily add some more veggies to your diet.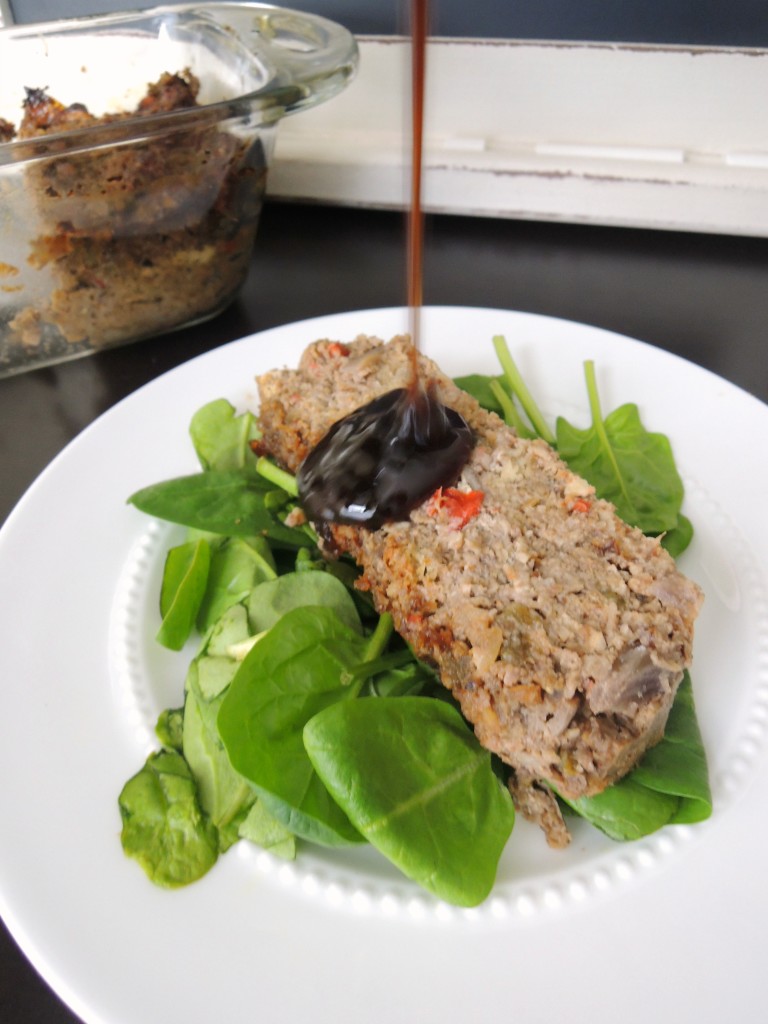 Mushroom Goat Cheese "Meat" Loaf
2015-04-06 14:30:06
Ingredients
1 large red bell pepper
1 large green bell pepper
2 pounds cremini mushrooms, coarsely chopped
1 tablespoon olive oil
1 red onion, chopped
1 cup panko (Japanese breadcrumbs)
1 cup chopped walnuts, toasted
2 tablespoons chopped fresh basil
1 tablespoon ketchup
1 teaspoon Dijon mustard
1/2 teaspoon kosher salt
1/2 teaspoon freshly ground black pepper
4 ounces goat cheese
2 large eggs, lightly beaten
Cooking spray
1/4 Bayou Bourbon glaze (link below) + extra for serving
Instructions
Preheat broiler to high.
To prepare meat loaf, cut bell peppers in half lengthwise; discard seeds and membranes. Place pepper halves, skin sides up, on a foil-lined baking sheet; flatten with hand. Broil 12 minutes or until blackened. Place in a paper bag; fold to close tightly. Let stand for 10 minutes. Peel and finely chop. Place bell peppers in a large bowl.
Reduce oven temperature to 350°.
Place about one-fourth of mushrooms in a food processor; pulse 10 times or until finely chopped. Transfer chopped mushrooms to a bowl. Repeat procedure 3 times with remaining mushrooms.
Heat a large nonstick skillet over medium-high heat. Add oil to pan; swirl to coat. Add mushrooms to pan; sauté 15 minutes or until liquid evaporates, stirring occasionally. Add mushrooms to bell peppers. Wipe pan with paper towels. Add onion to pan; sauté 6 minutes or until just tender, stirring occasionally. Add onion mixture to mushroom mixture.
Arrange breadcrumbs in an even layer on a baking sheet; bake at 350° for 10 minutes or until golden. Add breadcrumbs and the next 8 ingredients (through eggs) to mushroom mixture, stirring well. Spoon mixture into a 9 x 5-inch loaf pan coated with cooking spray; press gently to pack. Bake at 350° for 45 minutes or until a thermometer registers 155°.
Brush Bourbon glaze over meat loaf. Bake an additional 10 minutes. Let stand 10 minutes; cut into 6 slices.
Notes
This bourbon glaze is available at https://www.tastefullysimple.com/shop-our-products/bayou-bourbon-glaze?scid=156029
Adapted from Cooking Light
Diet Deep Dish http://dietdeepdish.com/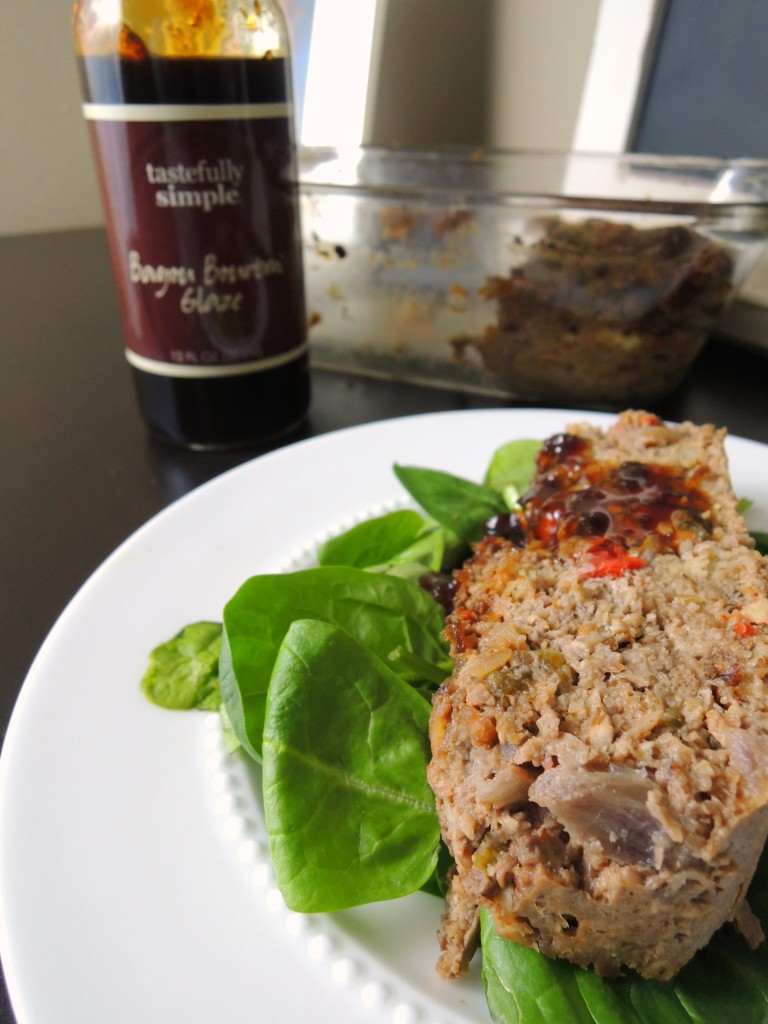 And if the Bourbon sauce got your attention, I think you'd love these other savory sauces perfect for this meatloaf…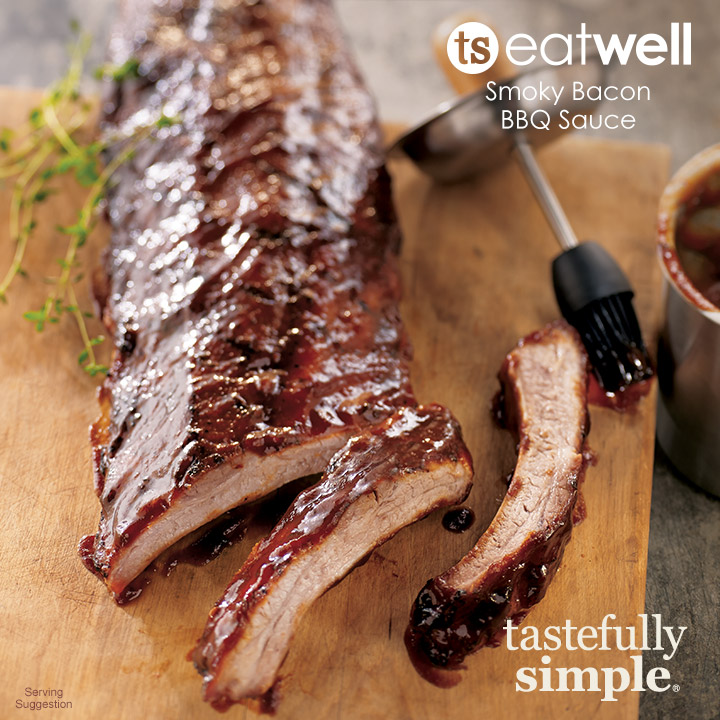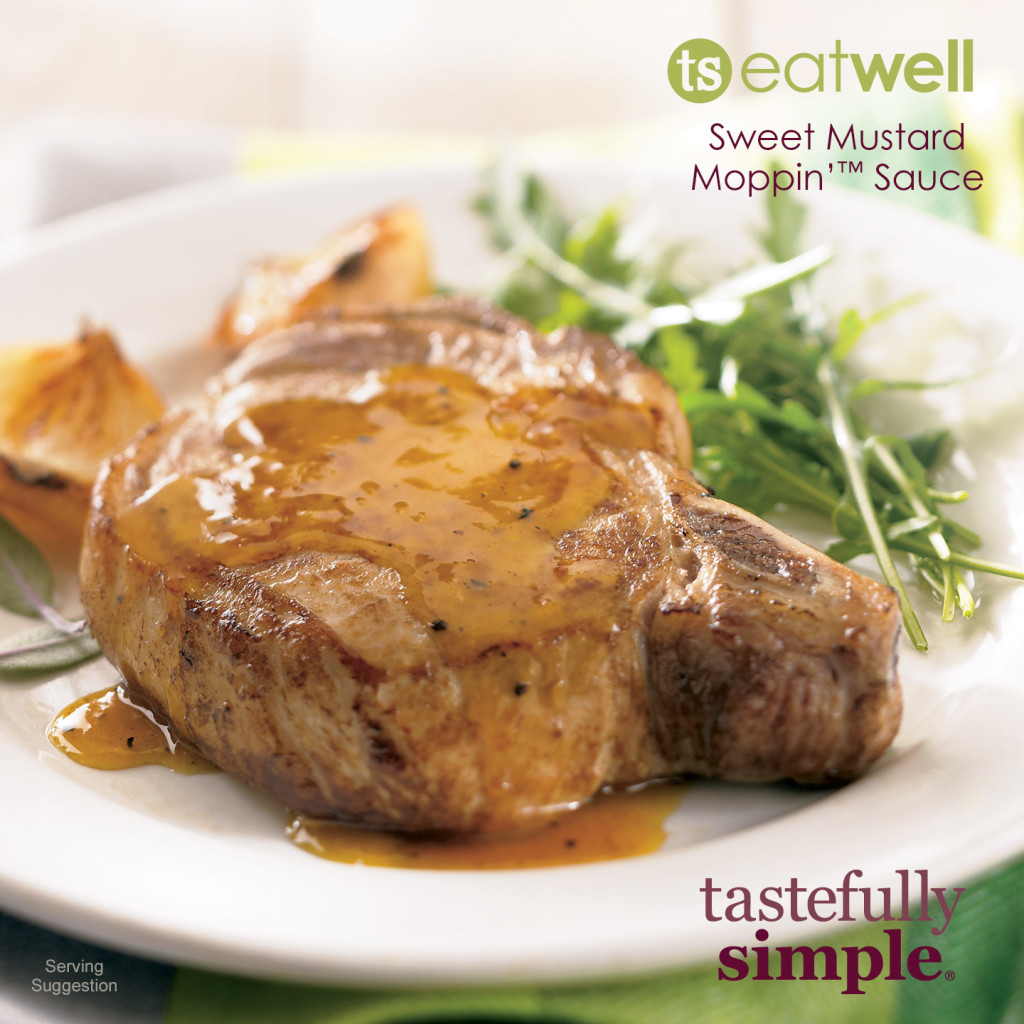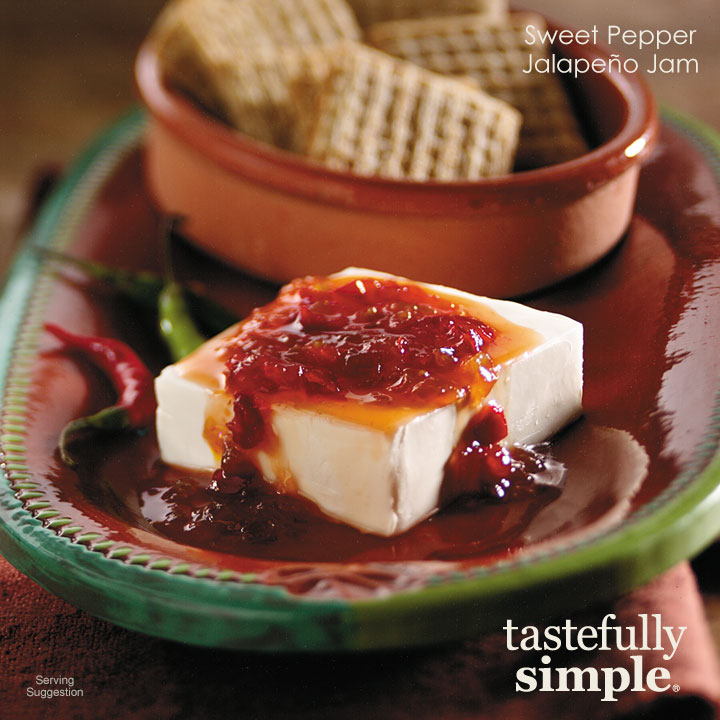 Have you signed up for your free ebook yet?