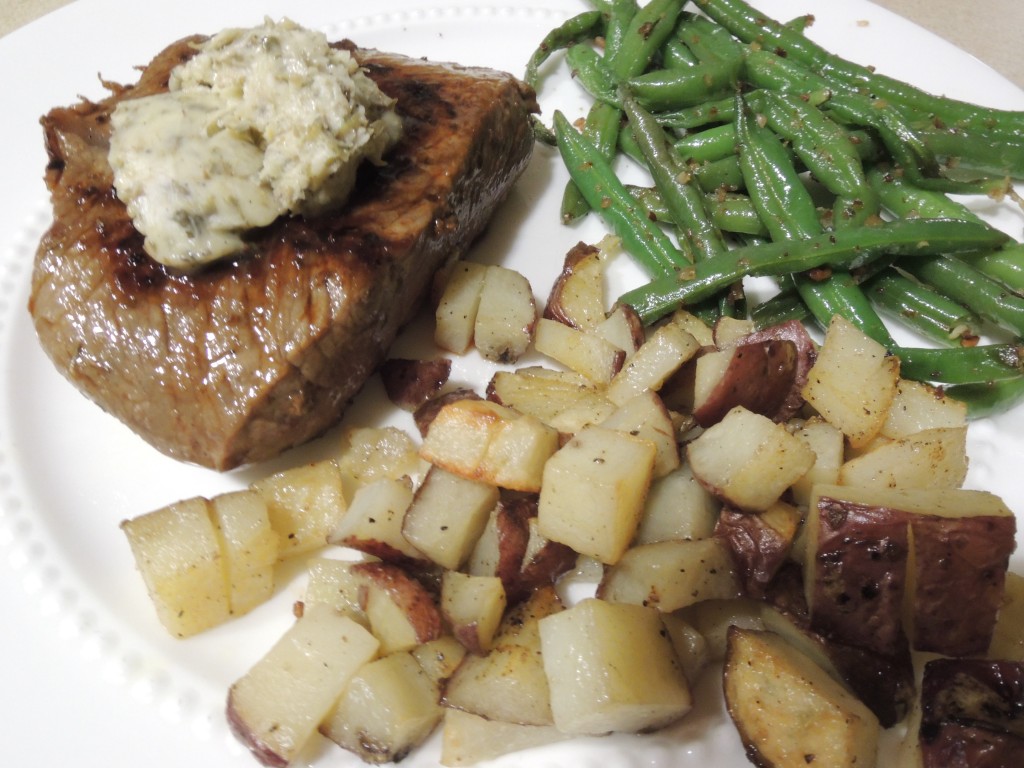 Looking for an easy way to elevate your normal dinner to a restaurant-worthy special?  Look no further than this herbed butter.  You will love this recipe, because it is so simple, and just a small serving packs big flavor!  I made this on New Year's Eve to top our filet mignon, along with sautéed green beans and roasted potatoes.  This butter would also be excellent with chicken, pork and roasted vegetables.
Herbed Butter
Yields 4 servings
Ingredients
1/2 tbsp. butter
1/2 tbsp. Earth Balance buttery spread (or use 1 tbsp. butter total)
2 tsp extra virgin olive oil
1 tsp dried oregano
1 bulb garlic, minced
1 tsp capers, chopped
Salt & pepper to taste
Preparation
Soften butter and butter substitute and mix with remaining ingredients.
Chill until ready to use.  Enjoy!