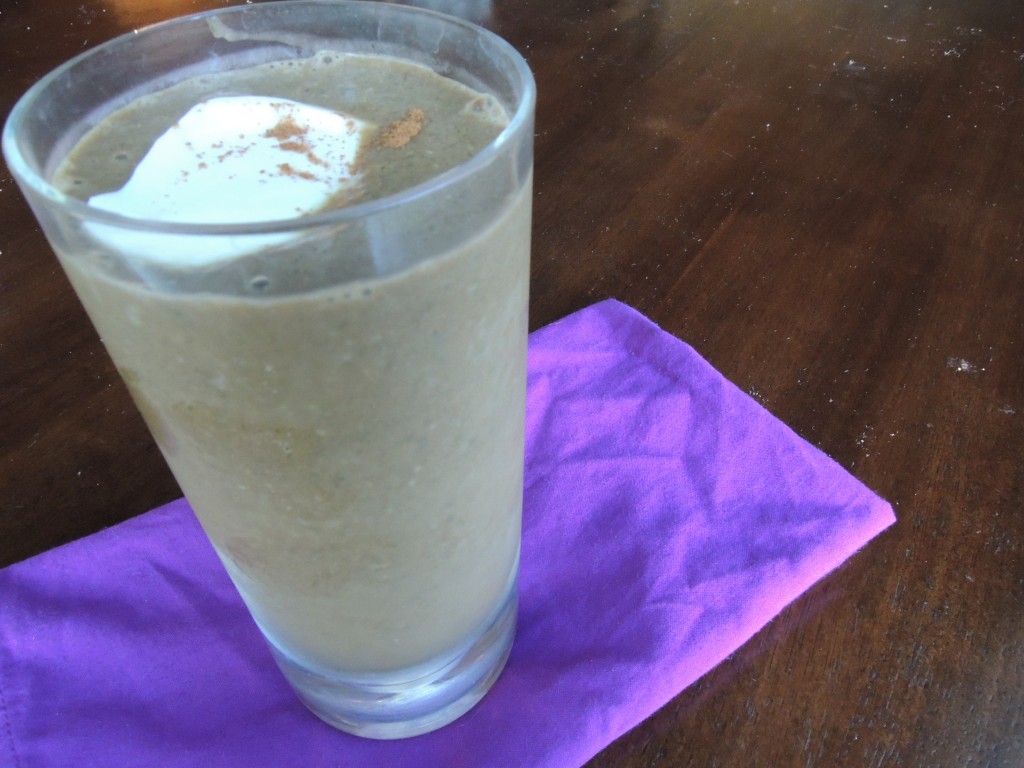 This is the ultimate quick and easy breakfast.  It tastes like a chocolate shake, but gives you a cup of kale and your morning coffee!
Green Mocha Smoothie
Serves 1
Ingredients
1 cup almond milk (or milk of choice)
1 medium banana
1 cup fresh kale (or spinach)
1 tbsp nut butter
1 tbsp cocoa powder
1 tbsp chia seeds
1 cup (about 8) coffee ice cubes
Preparation
To prepare the coffee ice cubes, pour a cup of regular coffee into an ice cube tray and freeze overnight.
Place all ingredients in blender and blend until smooth.  For an even quicker morning, make the smoothie the night before and place in the refrigerator.
Go take on the day!